Main Event is now open
The long-awaited Main Event family entertainment center, which will feature a bowling alley, scores of the latest video games, a laser tag arena and a full bar and restaurant, opened Wednesday at the Mall of Louisiana.
Officials with Dallas-based Main Event said this is a soft opening and the grand opening for the 50,000-square-foot family entertainment center will be at 10 a.m. Aug. 28.
"We want to try and be a fun place for anyone who comes in," said Christian Savage, the bowling desk manager.
Main Event features 22 bowling lanes, a two-story laser tag arena, more than 120 video games and a zip line over the arcade floor. For adults, the facility has a bar and a kitchen serving dishes such as burgers, pizza and wings. There's also a quick service cafe, serving chicken tenders, ice cream and soft drinks.
Savage, who came to the Baton Rouge location from the Main Event in Austin, Texas, said the customers are split between children and adults. He noted Main Event is popular with businesses, which regularly host teambuilding events and office parties. It is also popular with college groups.
One example of how Main Event caters to children and adults can be seen at the bowling lanes. Bumpers can be set up to rise and fall, based on a bowler's skill. The high-tech alleys can be set up in a variety of different modes, including "Monster Factory" where players create a beast, based on how many pins they knock over in each frame. The monster pieces are randomized, so players aren't penalized for being weak bowlers. This is good for young children, Savage said.
About 200 people will work at Main Event, which will be open seven days a week. The facility offers various packages — for birthdays and other special events — that range from an hour of bowling and $3 in arcade game play for $8.95 per person to a weekday night package that includes bowling, laser tag, $10 in arcade games and two slices of pizza for $20.95.
This is the 42nd U.S. location for Main Event. The company eyed a Baton Rouge location for several years. In 2016 it was set to move into the Siegen Lane Marketplace in the space that was eventually filled by Topgolf. But those plans fell through. Last fall, Main Event began renovating and expanding the former Borders/hhgregg space at the Mall of Louisiana.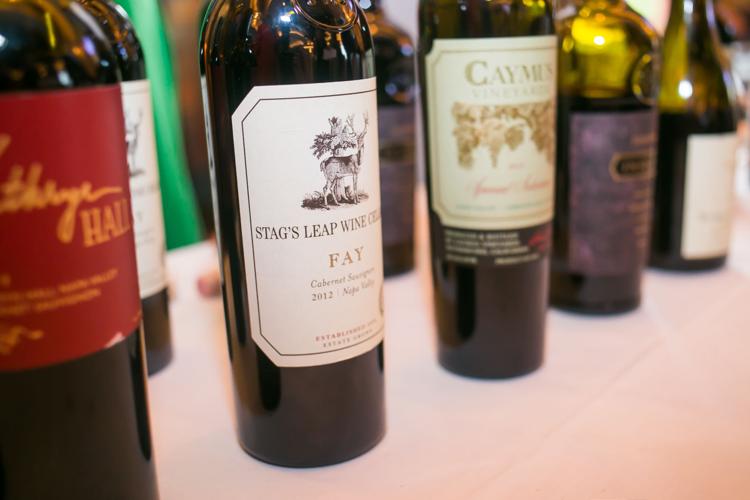 On the calendar
The Baton Rouge Epicurean Society will host its 13th annual Fête Rouge on Friday, Aug. 23. The food and wine feast will feature more than 30 restaurants and chefs competing with their best dishes for the Gold Medal, a People's Choice Award or the Best in Show. City Pork, Bin 77, Roux 61, Gov't Taco, Houmas House, 18 Steak, The Overpass Merchant and Nothing Bundt Cakes are among the restaurants and businesses represented at this year's competition. Plus there's more than 200 wines to sample.
The 2019 Fête Rouge takes place 7 p.m. to 10 p.m. at L'Auberge, 777 L'Auberge Ave. Tickets are $75. (225) 572-0802; bresbr.org.
Baton Rouge cocktail bar Hayride Scandal is introducing an absinthe service — the traditional way of serving the Green Fairy, using a slotted spoon, a sugar cube and dripped, cold water — in its backroom space, The Parlour, and will be celebrating with a toast to one of the liquor's most rabid consumers, Edgar Allan Poe. The "Nevermore Poe Party" will take place 6 p.m. to 9 p.m. Thursday, Aug. 29, at Hayride Scandal, 5110 Corporate Blvd.
Tickets are $20 through eventbrite.com and include two absinthe drinks and free hors d'oeuvres. And since the party is in homage to Poe, 19th-century dress or all black is encouraged. facebook.com/hayridescandal.
---
Leftovers is a food and restaurant news column. Have a tip? Sent it to jclapp@theadvocate.com.