For one day, downtown Baton Rouge will be at the center of the Louisiana food truck scene.
On Saturday, Jan. 19, the second annual Louisiana Street Food Festival will fill River Road outside the Raising Cane's River Center to celebrate the state's best handheld grub.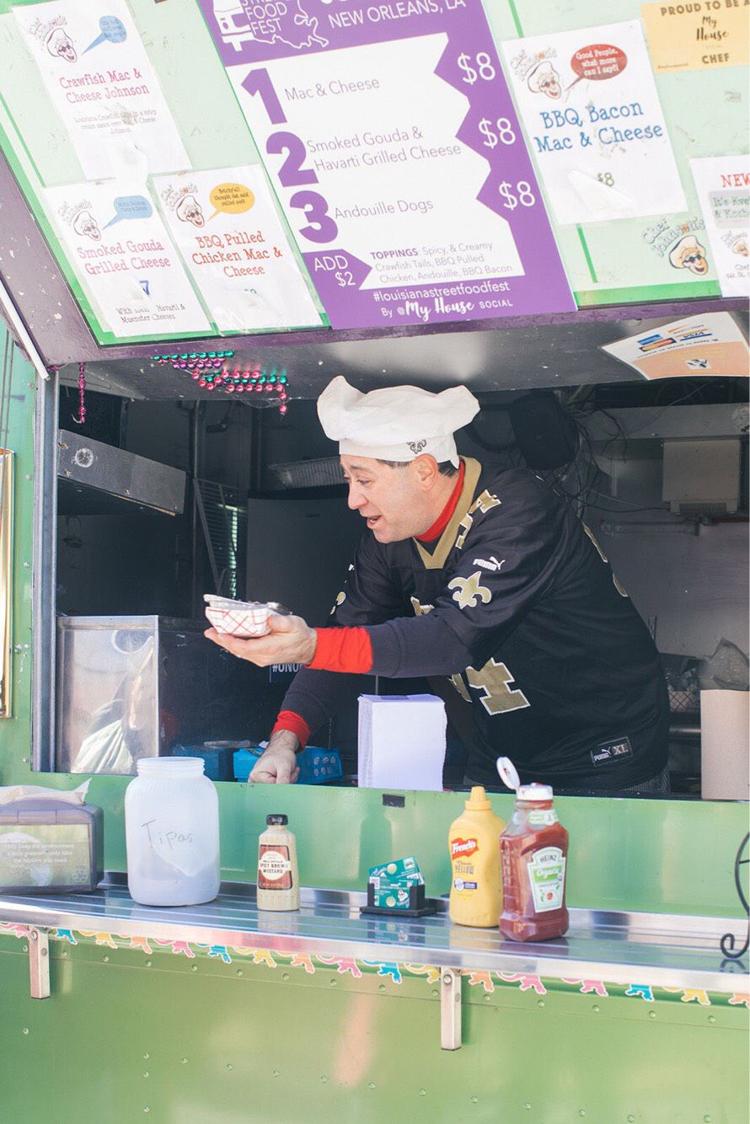 Louisiana's street food scene features a variety of food trucks and trailers, and street-side stands that represent the leading edge of culinary trends, said Barrie Schwartz, the festival's founder.
"It's really cool to see all the diversity that comes along with it," said Schwartz, CEO of My House Social, a New Orleans company that connects event planners with chefs and food trucks.
The festival will include 28 vendors from across south Louisiana. Patrons can sample ribs from Lake Charles' Paul's Rib Shack; waffles from Crazy Waffle Bar in New Orleans; and an array of pork dishes from Cochon Cannery in Breaux Bridge. And there will be crepes, vegan and vegetarian food, burgers and Cajun seafood.
The NOLA Brewing Co. truck will serve New Orleans-brewed beer, while PJ's Coffee will caffeinate the crowd.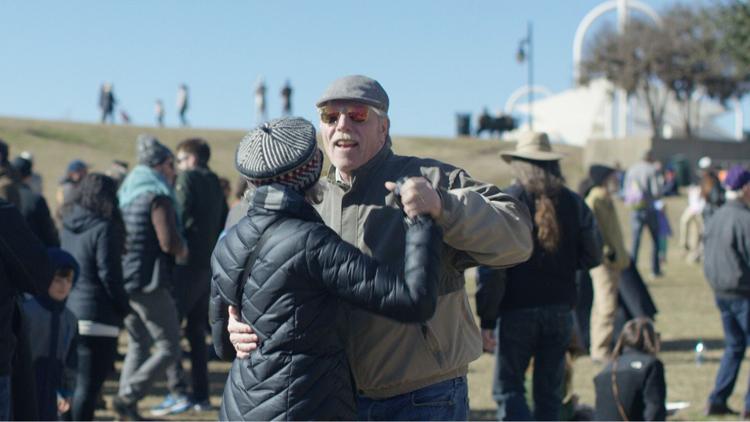 Two south Louisiana bands are scheduled to play: Michot's Melody Makers, a new band from Lost Bayou Ramblers' Louis Michot, will begin at noon, and Corey Porche and the Podnah All Star Band — made up of members of the Red Stick Ramblers and Feufollet — will play at 2:30 p.m.
Food truck chefs look forward to the festival season, when weekend celebrations bring Louisianians to the streets, said Jay Bookman, co-owner of Cupcake Allie, a dessert food truck. Each festival is another chance to meet a new customer group, he said.
"Our event season is really a blessing," Bookman said. "When we can bring it to you instead of you coming by our bakery, it's so much easier."
The Louisiana Street Food Festival coincides with the Louisiana Marathon weekend and will begin after the Saturday races. Proceeds from the festival will support Ainsley's Angels of America, a charity that helps people with special needs participate in endurance events like marathons or triathlons.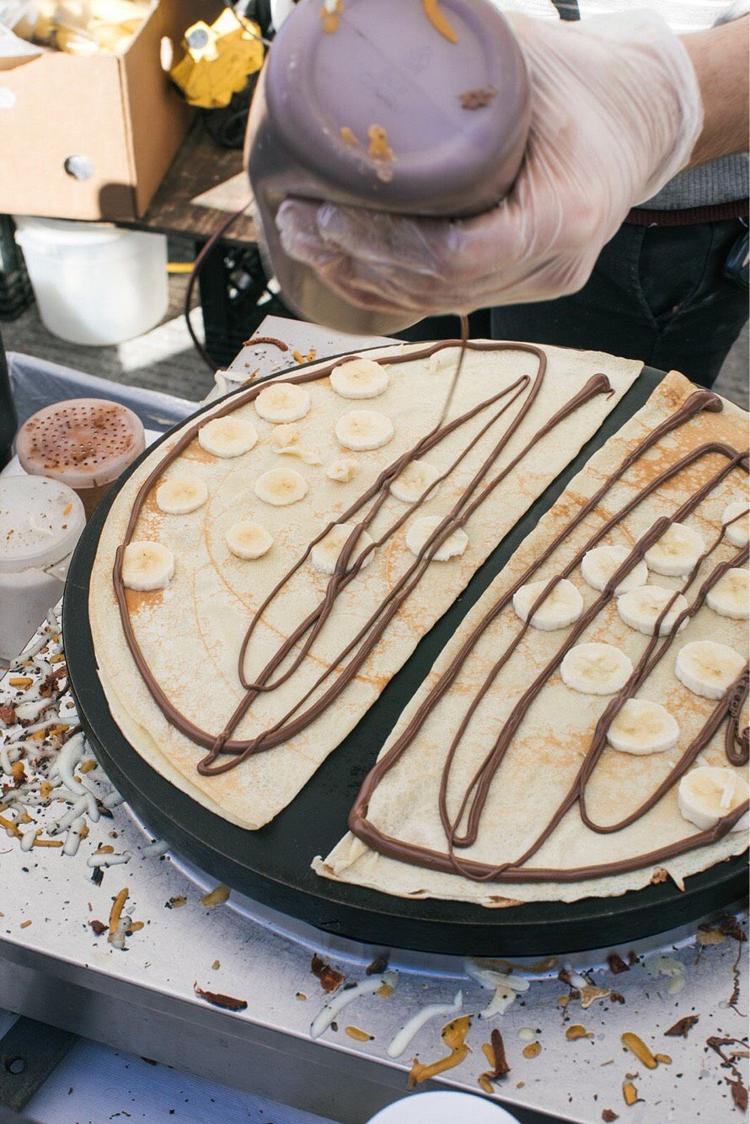 My House Social started the festival last year with an $18,000 award from WeWork, a company that provides shared workspaces for startup businesses. This year, My House Social is working with The Red Cake Event Planning, a Baton Rouge-based company.
Schwartz began My House Social about seven years ago to connect chefs and food trucks with corporations and event planners to create a new kind of catering experience.
My House Social has put together events at Tales of the Cocktail, the NBA All-Star Weekend and other corporate events. In 2017, the company expanded to Baton Rouge.
Initially, Schwartz based the Louisiana Street Food Festival on events in Austin, Texas, and Portland, Oregon. But Louisiana has its own interesting food culture, and the festival has potential to grow larger, she said.
"I think we have to make this bigger and bigger every year," Schwartz said.
---
Louisiana Street Food Festival
11 a.m. to 5 p.m. Saturday, Jan. 19
River Road outside the Raising Cane's River Center
Free
Noon to 2:30 p.m.: Michot's Melody Makers
2:30 p.m. to 5 p.m.: Cory Porche and the Podnah All-Star Band
louisianastreetfoodfestival.com
---
Vendors and food trucks
Afrodisiac
The Big Cheezy
Burgers Ya Heard
C'est Bon Manger
Chef Bennet Simmons
Cochon Cannery
Crazy Waffle Bar
Crepes a la Cart
Cru Raw & Bubble Bar
Cupcake Allie
Fete au Fete
Frytastic
Grilling Shilling
Just Delights
La Cocinita
Louisiana Lemonade
Mr. Ronnie's Famous Hot Donuts
Ninja on the Go
NOLA Mia!
Old School Eats
Paul's Rib Shack
PJ's Coffee
The Rum House
Rouge a Roux's
Southern Twist
Tanjarine Kitchen
The Cajun Spoon & The Bamboo Chef
Valerie's Creole Sneaux