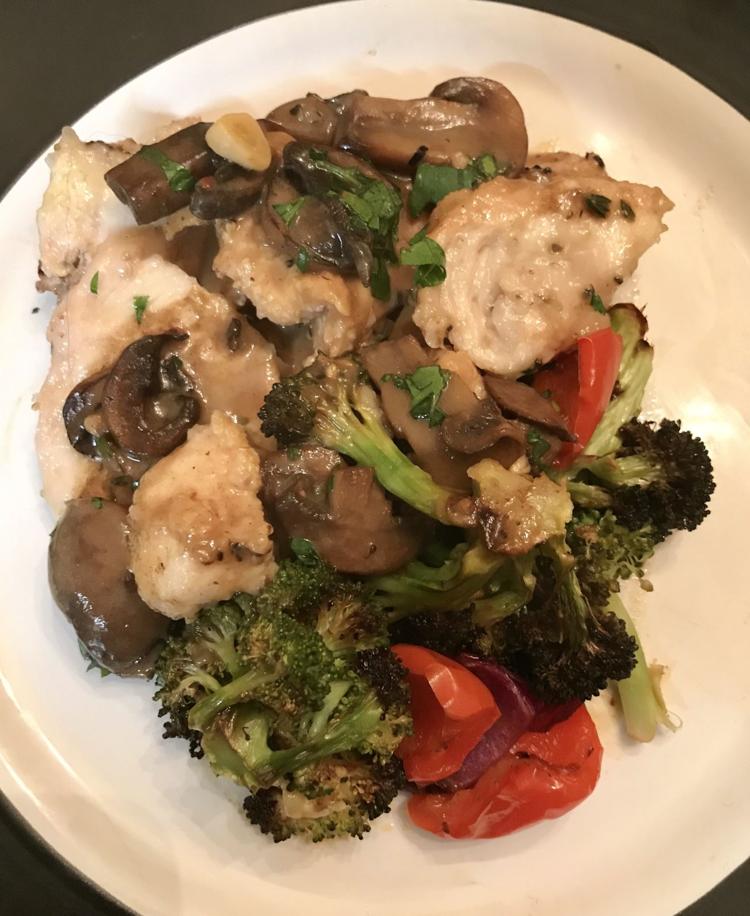 To say Good Eats Kitchen is a bit of a lifesaver when your life is hectic may be an understatement.
To clarify, I'll give you an insight into my world, which isn't unlike the lives of many nowadays. I own two businesses — both are demanding and full time. I also write for a number of publications. A relaxed workweek is around 70 hours; a typical one comes in at more than 80.
Finding nutritious options quickly is a struggle. I'm tired at the end of the day. I don't want to be prepping in my kitchen for 45 minutes before I can make a well-balanced meal, especially when I don't walk through my door until 8 or 9 p.m. And long gone are the days of grabbing a burger through a drive-thru and considering myself well fed.
When I heard Lafayette's Good Eats had expanded to the Baton Rouge area, trying it out was a no-brainer. The company cooks and packages wholesome meals that are available for pickup at brick-and-mortar locations or can be delivered in certain areas.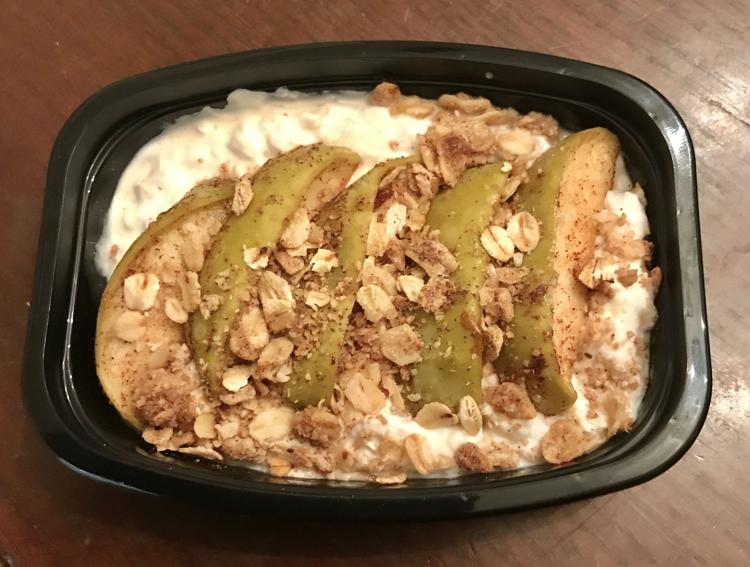 I decided to invite a friend for dinner and picked up containers of chicken Marsala with roasted veggies, Thai coconut shrimp and apple streusel "yoats" from the Good Eats location in Ichiban Square on Perkins Road.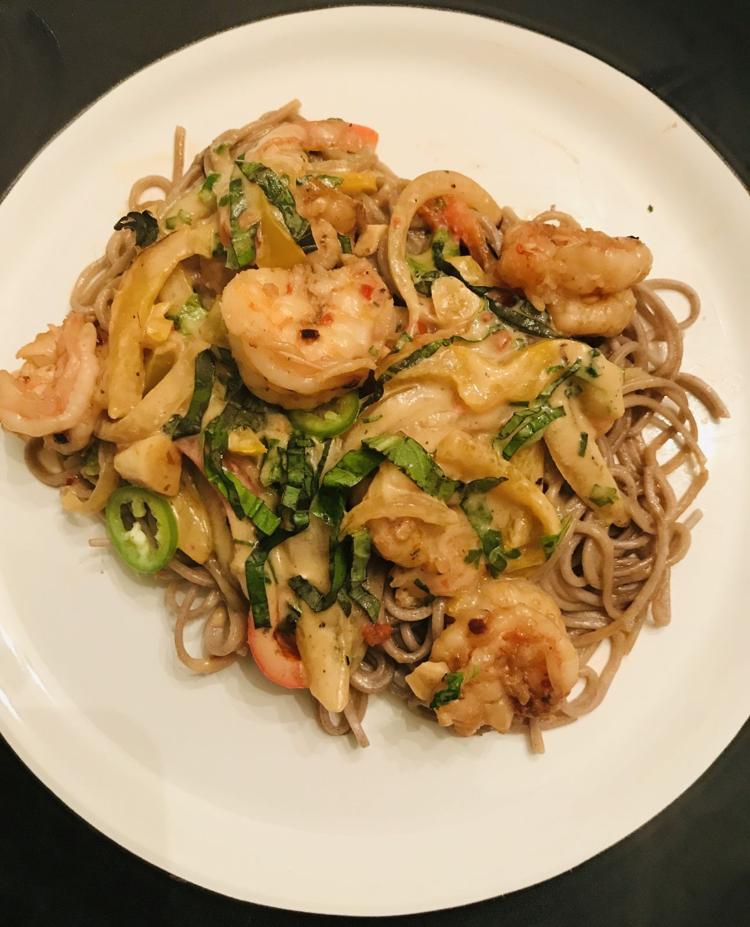 Good Eats markets itself as "Gourmet on the Go," and that's exactly what it was. My friend and I felt as though we were eating quality food prepared by a rather spectacular chef. All I'd had to do was heat it up: My cozy living room became Chez Charlotte, a hip new restaurant in town where you'd expect nothing but the best after waiting six months to get a table. And you can wear your jammies.
Good Eats prepares its food at its main facility in Lafayette and distributes it to each location. The food is fresh, meat is grass fed, chemicals are kept to a minimum, and all of that comes out in the bold and creative flavors. Once the food is purchased and home, directions about heating and serving are easy to follow.
I followed the directions for the chicken Marsala and Thai coconut shrimp, and heated them in the oven on 350 degrees for seven minutes. The chicken breast was succulent and tender. The roasted broccoli, bell peppers and mushrooms were that perfect blend of firm and soft. Topping it all off was a balsamic coconut cream sauce. I've never once thought to put balsamic vinegar and coconut together, but the taste explosion that pairing gave off may be a go-to for a long time to come.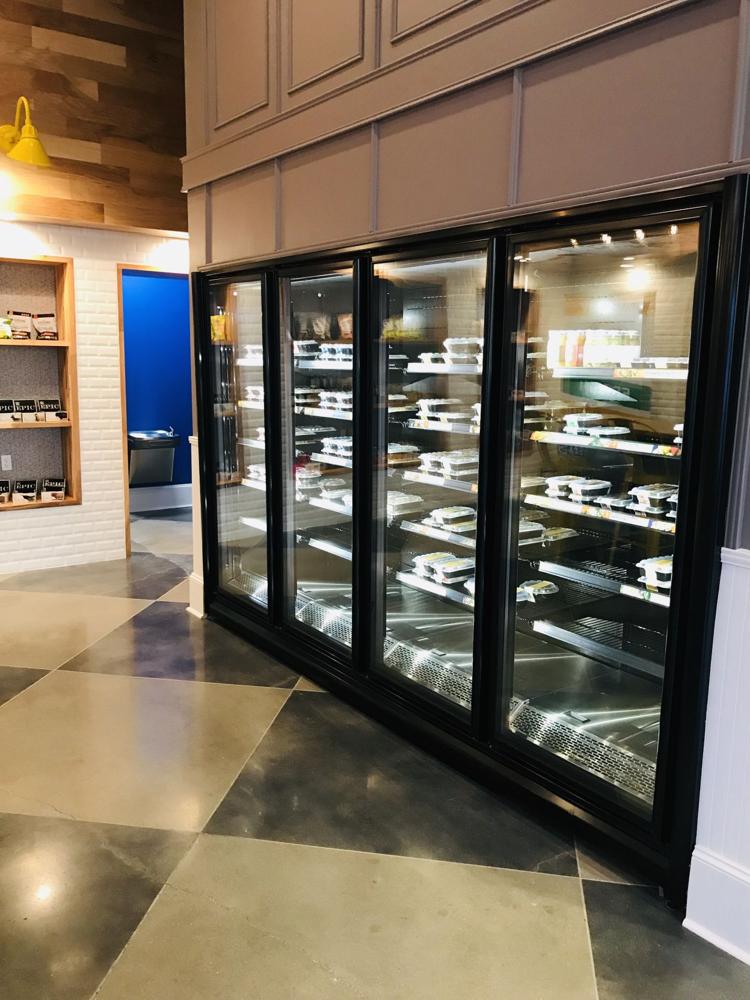 The Thai coconut shrimp was marinated with garlic and chili. Some may find the amount of garlic a bit overpowering, but not this gal. I don't think it's ever possible to have too much garlic, and when mixed with the chili, I had one happy palate. The blend of coconut milk, basil, peanut and sweet peppers was excellent. Everything just worked beautifully when served with the fresh, al dente soba noodles.
I love a good streusel — what's not to love about sweet crumbly goodness, am I right? Good Eats did a stellar job. The blend of rolled oats, apples, cinnamon and honey is served atop Greek yogurt, and while the sweetness stands out, something about the yogurt makes you feel as though you're doing your waistline a favor. I did find the honey a tad overpowering, and I'd rather there be less of it, but I still made a happy plate.
It's difficult to find anything negative about Good Eats. The food was full of tantalizing flavors, quick to cook and affordable — and there were no dishes to clean. That being said, I was sorry to find that its location is so hidden. As a business owner, I understand that sometimes you have to take the spot that's the most readily available, but Waze had a fair amount of trouble getting me there directly. With any luck, that'll change as Good Eats grows. It's certainly something I'd love to see not only stay in Baton Rouge, but expand beyond its one location. It's a much needed and welcome addition to the Red Stick.
---
Good Eats Kitchen
7673 Perkins Road, Suite A2
8 a.m. to 7 p.m. Monday through Friday; 10 a.m. to 6 p.m. Saturday and Sunday
(225) 366-6729; mygoodeatskitchen.com
PROS: Well-made, affordable dishes; easy to prepare; no cleanup
CONS: Difficult to find location