Spain's influence shows up in our history, our neighborhoods and even in some of our surnames, yet true Spanish food has been largely absent from the culinary landscape of Baton Rouge.
Now, Solera Bar, Kitchen and Tasting Room aims to bring a taste of old Iberia to the capital city.
Spanish food is famous for its tapas (small savory dishes) and its charcuterie. On a lunch visit, we were eyeing the charcuteria ($14), a platter of Spain's famous cured meats. We began waffling between ordering that or the manchego y membrillo ($12), a plate of four- and 12-month aged manchego cheese with quince paste, candied Spanish marcona almonds and crostini. Sensing our indecision, the bartender kindly offered to combine the best of both for us.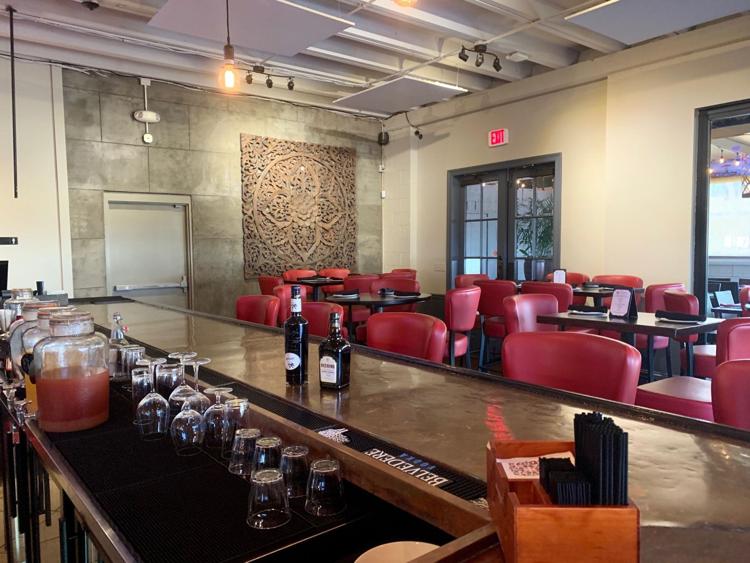 The presentation was a bit pedestrian, but what it lacked in looks, it made up for in quality. Spain's famous air-cured ham, Jamón Serrano, was sweet and salty with an earthy, umami undertone. The Salchichon Iberico is a simple sausage seasoned only with sea salt and black pepper, which allowed its porky richness to shine. Manchego is Spain's answer to Parmigiano-Reggiano, and it did not disappoint. Full of salty, crystalline flavor, it was enhanced by the honey provided by our Johnny-on-the-spot bartender. Crunch came in the form of a bowl of Marcona almonds, a smaller, sweeter variety roasted in olive oil and sea salt.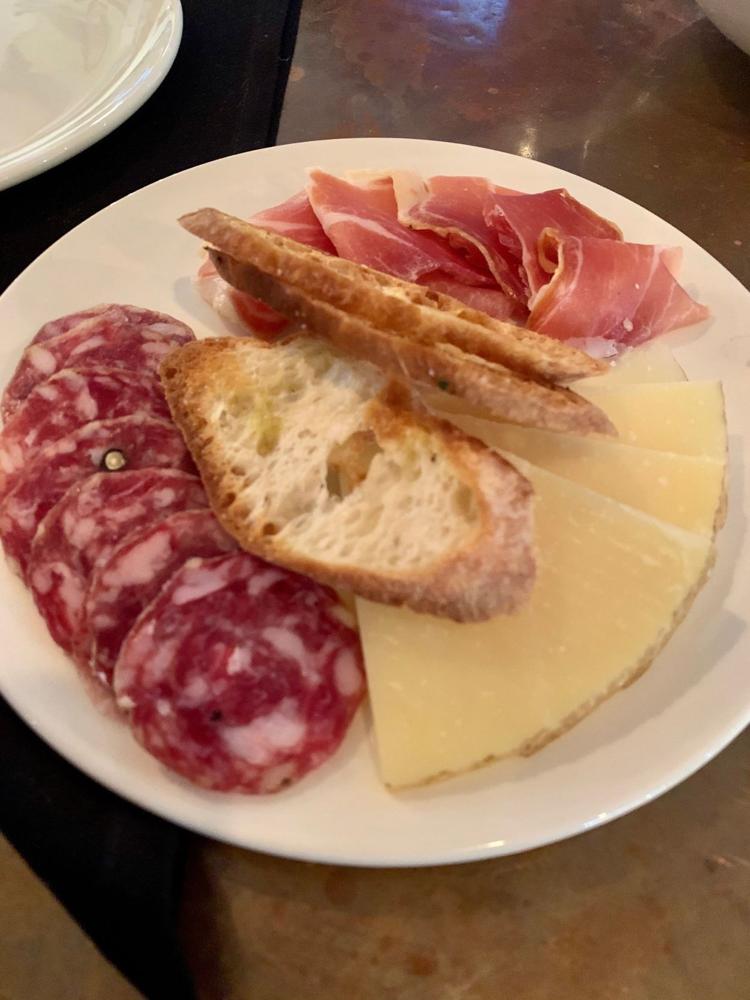 Next up were mejillones azafran ($13), steamed mussels in a saffron herb butter sauce served with crostini. Briny and tender with just the right amount of chew, the steamed mussels came bathed in a sauce so delicious we had to order extra bread to sop it all up. A perfect accompaniment to these were coles de bruselas ($9), roasted Brussels sprouts tossed in a sweet pomegranate glaze, then topped with tangy dollops of goat cheese and salty lardons of thick-cut bacon.
An unexpectedly great finale was Solera's cheesecake ($8), a light, fluffy whip of tart manchego cheesecake topped with whipped cream and a manchego tuile, with a smear of sweet quince paste.
A dinner outing with friends found us in Solera's attractive gray dining room, where we sampled the piquillos rellenos ($9), roasted Spanish sweet peppers stuffed with manchego cheese, served atop crispy crostini and streaked with a sweet orange gastrique sauce. These were delectable and didn't last long.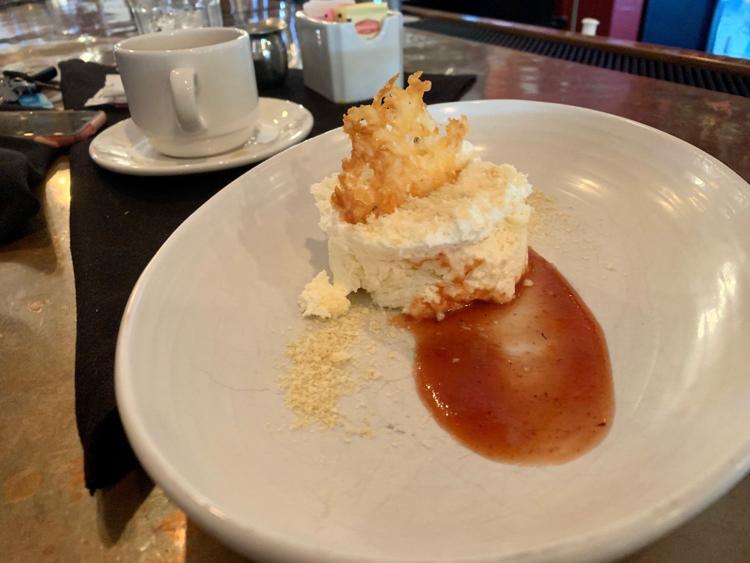 Seared scallops ($28) were topped with piquillo pepper jelly and set in swirls of creamy polenta, punctuated by little mounds of serrano ham. This was too good to eat alone, and wound up being passed around the table.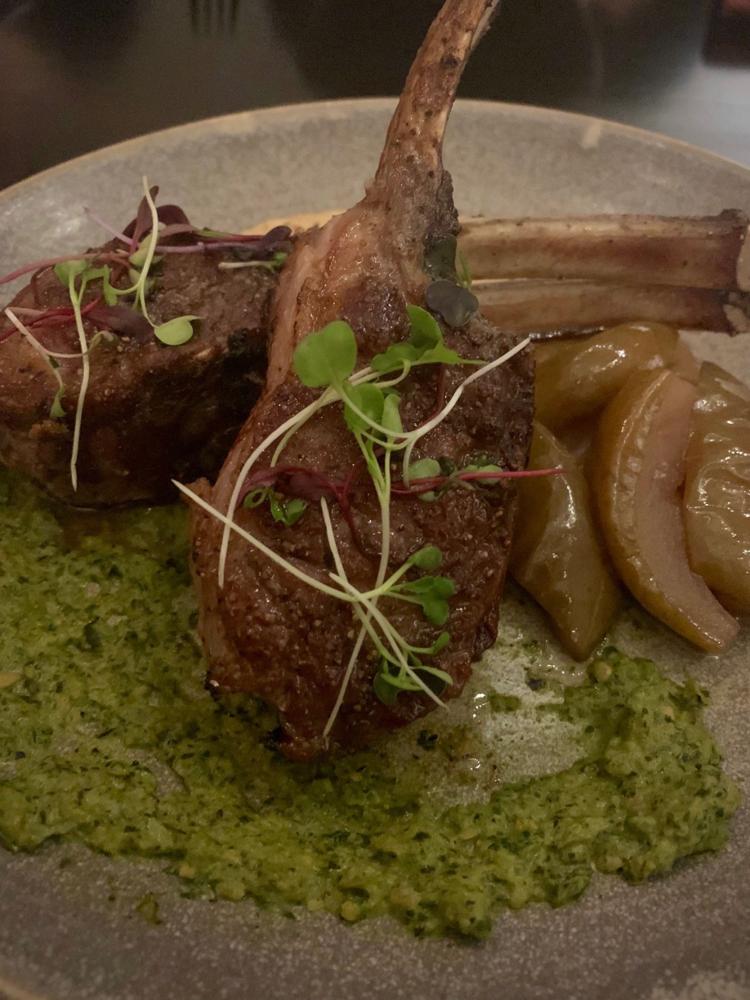 Solera's rack of lamb ($38) is two double-cut grilled lamb chops, tender and slick with buttery fat, and served with poached pear slices. Samples shared with my dining mates elicited moans of approval. Unfortunately, it was here we encountered one of Solera's rare missteps — both the polenta and green romesco sauce underneath the chops were lukewarm and lacked flavor.
The ensalada verde ($6/$10) is a salad in a sweet sherry vinaigrette to which beef, chicken or shrimp can be added ($6-$9). Full of flavors and textures, it featured crunchy crostini, crumbles of sharp goat cheese, piquillo peppers and candied almonds. Topped with slivers of medium-rare steak, this salad was also a big hit.
On both our visits, service was prompt, attentive and helpful. Delivering on its promise of a taste of Spain, Solera really shines.
---
Solera Bar, Kitchen and Tasting Room
4205 Perkins Road
11 a.m. to 10 p.m. Tuesday-Thursday, 11 a.m. to 11 p.m. Friday-Saturday, and 10:30 a.m. to 3 p.m. Sunday Brunch
(225) 256-4192 or solerabr.com
PROS: Varied menu, great food, attentive service
CONS: Inconsistent food temps, can get a little pricey