Earlier this year, when Atomic Burger opened near the intersection of Burbank Drive and Ben Hur Road, things took off faster than expected.
This is the second location for the popular, Metairie-based not-really-fast-food burger and shake joint, and Baton Rouge noticed immediately when the restaurant tried to quietly open. Lines were long, cars overflowed into the connecting street and, for at least a week or two, Atomic kept only lunch and dinner hours.
I'll get it out of the way: Atomic Burger is very good.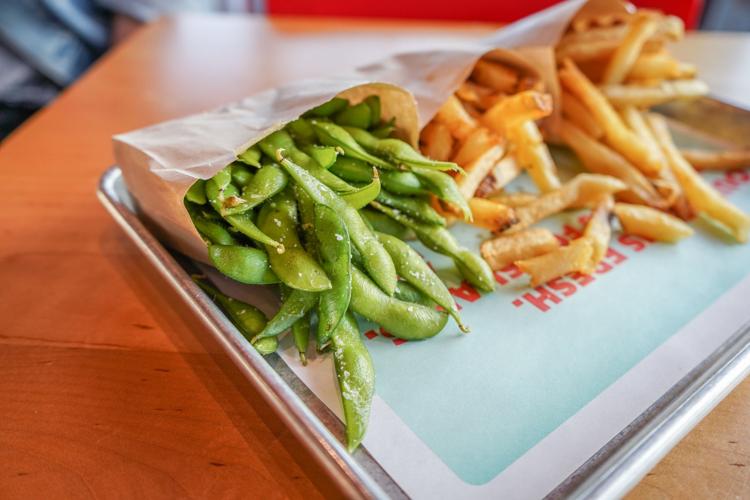 The restaurant serves a relatively simple menu. Choose your burger from four styles — a classic-style Atomic Burger; a green chile burger with house-roasted poblano peppers; the Jamburger, which includes a bacon-onion jam; and a mushroom Swiss burger.
Choose the size, like a two-patty classic stack ($6.99), a triple stack ($7.99) or as a slider ($2.99). Make it a combo ($3.89) with either fries or (interestingly) edamame and a drink. A couple of other options round out the food menu, like a turkey burger ($6.99), a Beyond Burger plant-based patty ($8.99) or a kosher hot dog ($3.49).
Then there are the milkshakes ($4.99 for a classic flavor; $5.49 for a special), made behind the counter using liquid nitrogen, the vapor flowing from shiny steel instruments like a mad scientist's experiment.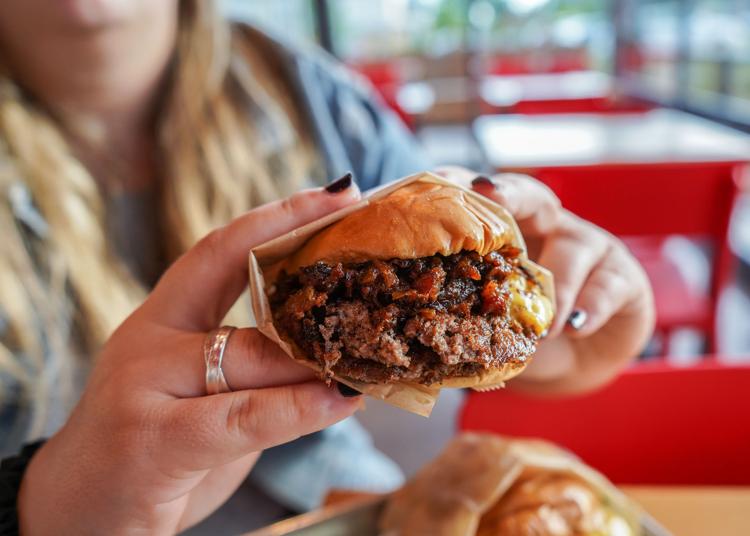 Enough time had passed for the lines to die down and to get any opening fumbles straightened out, so some friends and I recently made two visits to Atomic Burger. Given the brief menu, we managed to try almost everything in some form.
Atomic Burger is an attractive space, with a modern design that incorporates colors, sharp angles and elements of the Space Race/Atomic Age era. There's plenty of seating and a patio space that can be closed off and air-conditioned during the summer.
All around, Atomic's burger patties are well-cooked, appetizing ground rounds that lean toward the thinner side — which isn't a problem given that burgers come with two or three patties.
That being said, there were a few successes and a few misses. On the pro side: The Jamburger's bacon-onion jam was smoky and savory, making the burger a standout; the Atomic Burger triple stack is a hearty, satisfying sandwich with a tangy sauce; adding edamame as a side option is a welcome sight; and the fries are fluffy and cooked in a way that's less greasy and heavy than other burger restaurant options.
But the buns Atomic uses are soft and a couple of the burgers got soggy before we could finish; some of the sandwiches, like the green chile and mushroom Swiss burgers could use some textural elements to help break up what ends up being a mushy mess; and when my friend ordered a green chile burger with a lettuce wrap rather than a bun, it immediately fell apart into a salad. Although, my friend was all about the green chile burger, saying he was impressed to see peppers pop up on a fast food-style menu.
Atomic's milkshakes are outstanding. They're thinner than most shakes, but the ingredients are fresh and the flavors well thought out. The specials we tried included scoops of finely chopped fruit and other elements, like blueberries and Graham cracker crumbles in the blueberry cheesecake shake.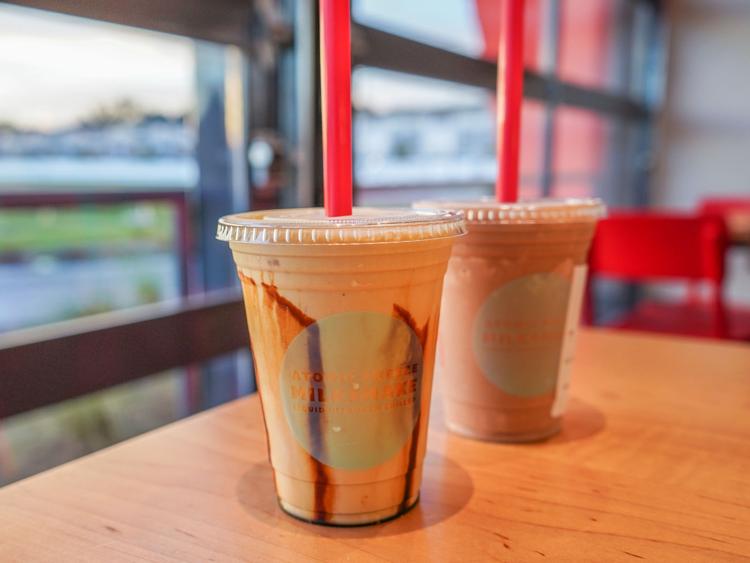 Atomic Burger is a great burger option in an area of Baton Rouge that's had a massive amount of housing, retail and restaurant development in recent years. And I'd even recommend going out of your way once to try it. But after that, personal taste will dictate if you want to make it a regular haunt.
That isn't throwing shade on Atomic Burger, but really meant as praise for Baton Rouge's current offerings for quality, locally owned burger restaurants — Curbside, Fat Cow, Dearman's, George's, Burgersmith and so on. (In fact, shoot me an email at jclapp@theadvocate.com or tweet me @jake_clapp about your favorite burger.)
Atomic Burger certainly joins that top-tier group.
---
Atomic Burger
5909 Creek Centre Drive
11 a.m. to 10 p.m. daily
Pros: Well-cooked, flavorful burgers; fluffy fries; edamame as a side; outstanding milkshakes.
Cons: Too-soft buns; green chile and mushroom Swiss burgers could use some texture.