Tea shops might be the new coffeehouses.
Cafes serving Asian specialty teas have bubbled up in the past year across Baton Rouge boasting boba — small pearls of sweet, chewy tapioca added to a drink. The teas offer a quick, affordable treat that's an alternative to coffee.
Teatery Tea and Tapioca on Corporate Boulevard joins MoMo Tea on Perkins Road, Vivi Bubble Tea on Florida Boulevard and Vanilla Sweet House at Acadian Throughway in the first wave of recently opened tea-centric shops.
Teatery separates itself from the crowd with its large menu full of customizable drinks.
A Taiwanese treat, boba tea has grown in popularity in the United States in recent years. Pearls of brown tapioca or jelly sink to the bottom of the cup, and you slurp them up with each draw of the straw.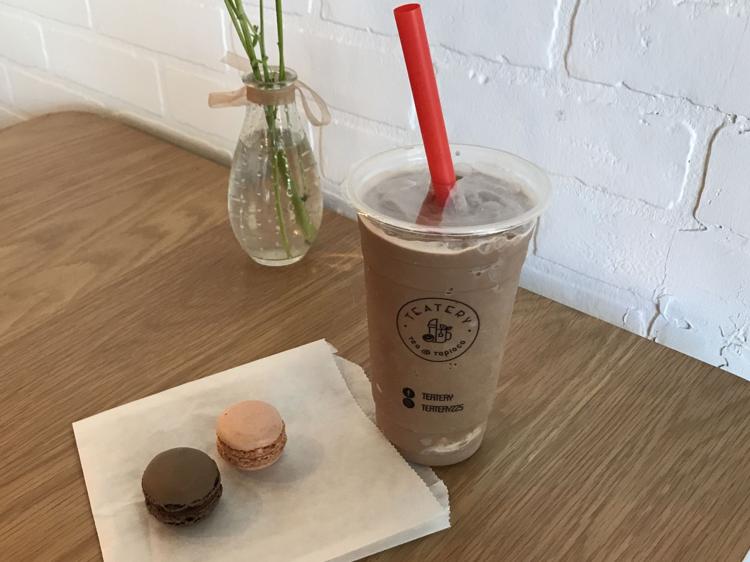 Inside a shopping center on Corporate Boulevard, Teatery is bright, modern and relaxing, with white subway tile walls and little vases of flowers adorning the teak wood tables. Hanging on the wall next to the dessert display, a wooden frame holds dozens of tea varieties from around the world.
On a visit with my family, I scanned the huge menu, both on the wall and on a laminated card available at the counter. It listed milk teas, fruit teas, smoothies and yogurts and all the toppings — gels, bubbles and jellies — that go in them. At Teatery, you can also customize the ice and sweetness levels of your drink.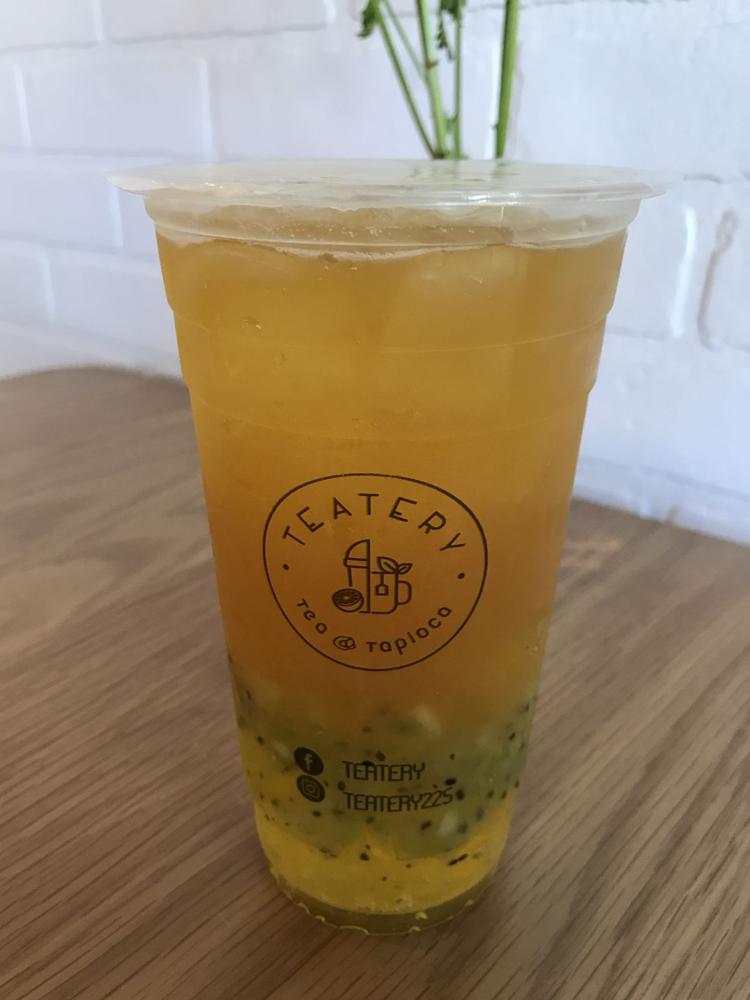 I tried one of Teatery's specialties, the Hokkaido milk tea ($4), a Japanese drink touted for its antioxidant health benefits. Teatery's version is made with nondairy creamer and sweetened black tea and served cold. The result is smooth and easy to gulp, and it paired well with the light cherry meringue flavor of the macaron (99 cents) I chose to accompany my tea.
My wife chose a kiwi fruit tea topped with aiyu jelly ($4.50), a thick gel made from the seeds of an Asian fig tree. The jelly sunk to the bottom of the tea and every sip brought globules up the thick red straw made for sucking up boba pearls. With the sweet, citrus kiwi flavor, the seed-filled jelly worked well together. To the uninitiated, however, the jelly can be surprising and the texture may be repulsive.
On this trip we convinced the kids to try something from the lengthy menu. They both chose chocolate-based drinks. My stepdaughter ordered a milk chocolate ($4.25), which tasted like a chocolate milk made with premium Nesquik powder. My stepson tried a frozen chocolate with a topping of vanilla ice cream ($4.50 plus a 50-cent topping). He expected a milkshake but instead received something more interesting: a rich frozen drink with blasts of chocolate rather than a smooth, evenly blended texture.
Teatery offers a variety of appealing desserts, including key lime pie and tiramisu. We shared a chocolate lava cake ($3.99), a gooey, decadent cake with crispy edges and a gooey center.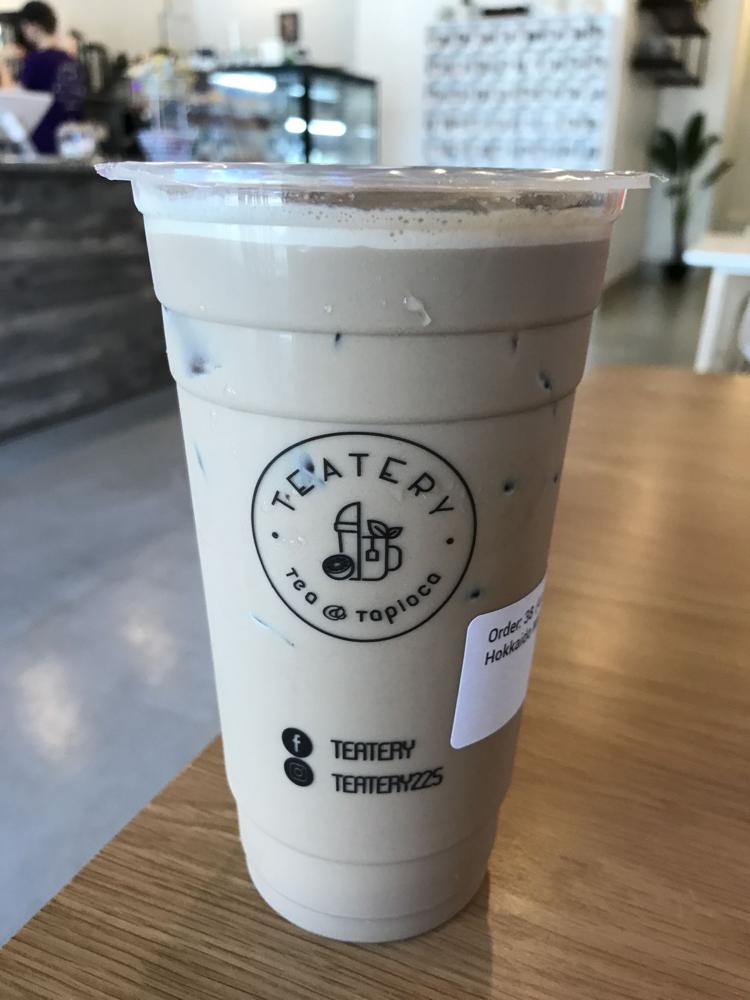 For coffee purists who shun tea, Teatery also serves a Vietnamese iced coffee, Ca Phe Sua Du ($4.50), a dark-roast coffee with plenty of sweetened condensed milk. Compared to other similar Vietnamese coffees served in restaurants around Baton Rouge, Teatery's version has a more intense coffee flavor, instead of a velvety texture and a fully rounded taste.
During a later visit, I decided I had to order something with the original boba, the tapioca pearls, so I chose one of the teas marked on the menu as a specialty, the Thai milk green tea, and added the baby tapioca pearls ($4 plus 50 cents for the baby tapioca). The green tea was a little nutty and sweet, and tiny boba pearls mostly absorbed that taste but added a modest vanilla taste.
Teatery is a relaxing spot for an afternoon treat or an after-dinner dessert. The large menu offers enough options to please the most adventurous tastes and the most cautious.
---
Teatery Tea and Tapioca
7620 Corporate Blvd. Suite G
11 a.m. to 10 p.m. Sunday; 10 a.m. to 11 p.m. Monday through Saturday
(225) 246-2833; facebook.com/teatery
Pros: Large menu will please almost anyone
Cons: Tapioca or jelly globules may not please everyone. Vietnamese coffee is uneven.