A mouthwatering aroma wafts from the cafe at Woman's Hospital.
This is no ordinary fast food. But, then again, this is no ordinary chef.
Chad Matrana is the new executive chef at the hospital, and the New Orleans native brings 15 years of fine dining experience, including a stint at Commander's Palace, to his job.
On this day, Matrana is whipping up a tasty, healthy dish to introduce himself to the staff and others.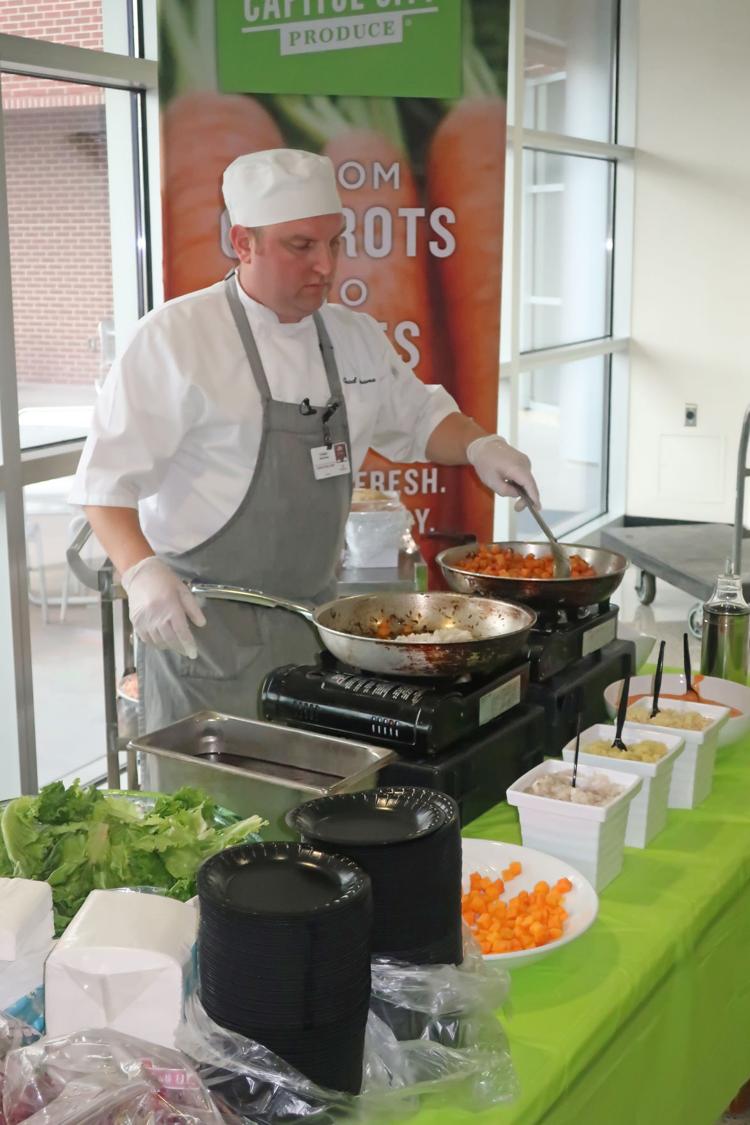 "The culture here is exceptional," he said of Woman's. "It's not just a hospital, I can't even describe it. … It's not fine dining, but good, quality food."
Matrana, who most recently served as executive chef at the University of Louisiana at Lafayette, stirred fresh butternut squash into a pan, adding ginger, garlic and a handful of other ingredients to create delicious Spicy Butternut Squash Lettuce Wraps.
As he dished them up for the curious and hungry, Matrana talked about his plans.
While most of the fare in the Woman's Way Cafe is served to those coming to the hospital for one reason or another, there are those who stop by just to grab a meal. Others order dishes to go through Waitr.
Spicy Butternut Squash Lettuce Wraps
And that, said Matrana, is the culture he's going to build on.
"No matter where you are, you can still provide exceptional food — if you're up to the challenge," he said. "Not fine dining, but fine cuisine."
He also wants to take his culinary show on the road, getting involved in the community as much as possible.
"There's a lot of opportunity to set the bar high and that's what we plan to do," he said. "You don't really know how a dish is going to be until it's prepared. And when people like it, that's the ultimate goal."
In addition to his early days at the famed New Orleans eatery, Matrana also worked with celebrity chef David Burke and completed a six-week apprenticeship in Florence, Italy.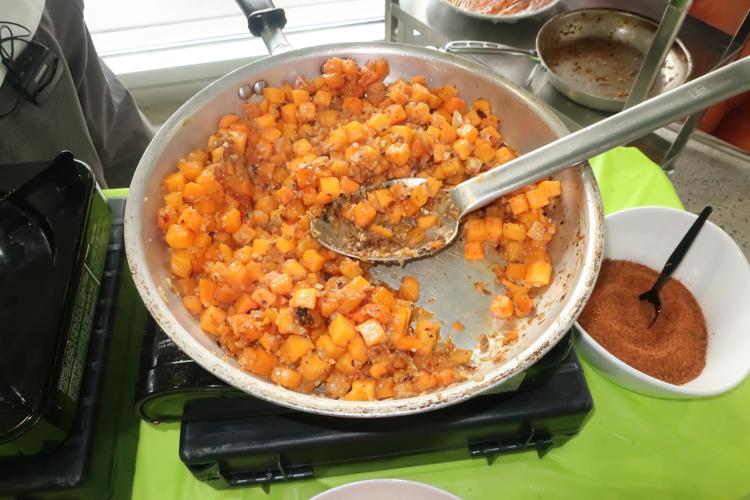 Growing up, Matrana said he was introduced to fine cuisine by his parents. Divorced, they often took the youngster out to eat at some of the Crescent City's best restaurants, he said.
"At a young age, I could ID flavors and flavor profiles," Matrana said. "I guess you could say my love of food started in those restaurants."
When he was 7, his stepfather filmed him making blueberry muffins for his mom. Watching it, he realized what he'd done and how much he enjoyed it.
"I started to connect the dots and began to make career choices in the culinary world," said Matrana. "Every child has that story of learning to cook with their mom or grandmother, but I really didn't realize this is what I wanted to do until I got my first job in a restaurant."
However, he did learn a lot from his grandmother, with whom he lived.
"This is back when the shrimp man came to the house," Matrana said. "I grew up hunting and fishing. … My grandmother was a Depression baby, and she could take something inferior and make it superior. Learning how to do that gave me an advantage when I went to culinary school. That, coupled with my creativity, worked to my advantage."