In late spring, Mac & Moon took over a vacancy in White Star Market, filling a dessert void left when cake and cookie purveyor CounterspaceBR relocated to the Southdowns neighborhood.
Like its other location at the Auction House Market in New Orleans, Mac & Moon serves a variety of treats — teas, juices and vegan rolled ice cream — but the gluten-free macarons are the highlight. A glass case on the counter displays an array of brightly colored meringue cookies.
The Mac in Mac & Moon comes from owner Kristina Ostrom, who runs Karmacarons, a macaron and rolled ice cream shop in Lafayette. The Moon refers to a collaboration with the Magnolia Moon Collective, small-batch herbal tea makers also based in Lafayette.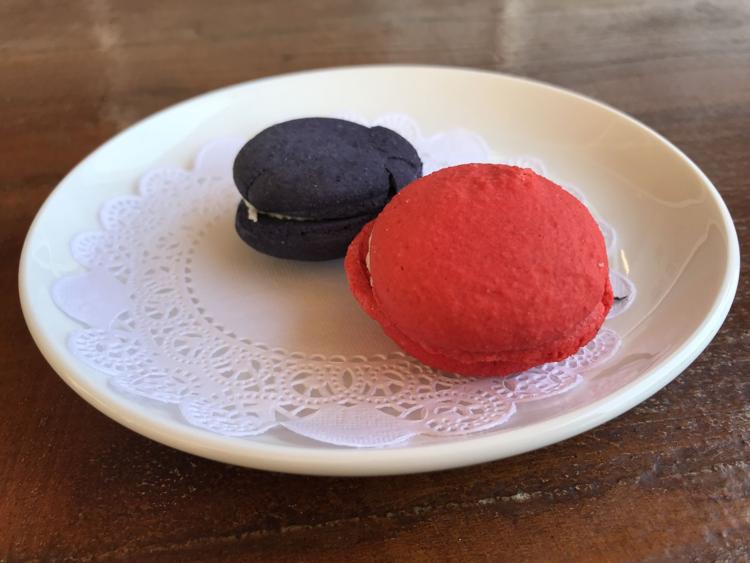 On my first visit to the new booth in White Star, I tried two, a cherry and a blackberry (two macarons for $6), and they were excellent. The cherry carried notes of syrupy jarred maraschino cherries. While not a fresh cherry flavor, it was tart and sweet. Many macarons can often smack of artificial flavoring, but the blackberry tasted much like fresh fruit.
I paired them with a hibiscus iced tea ($5), which came topped with fresh edible flowers. The tea itself tasted floral and sweet, and I nibbled on the flower toppings and quickly drained the drink, a pleasant refreshment on a summer afternoon.
On my next trip, my wife and I tried the vegan ice cream. I ordered a strawberry shake ($7.50), and she ordered the rolled ice cream with two fillings — sugar cookies and edible flowers — and topped with a raspberry macaron ($9.50).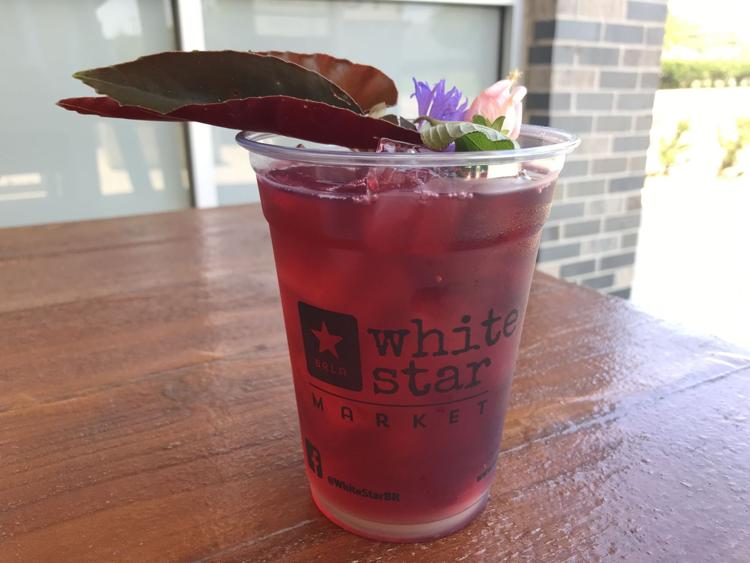 We took a seat while the desserts were made behind the counter, which was a disappointment. Rolled ice cream, in my experience, doesn't live up to traditional ice cream, but the fun of it is watching it get made as the liquid mixture is squirted onto an ice pan, rapidly cooled and rolled into an eye-pleasing shape. At Mac & Moon, we did not have a clear view of the creative process.
This rolled ice cream didn't meet my expectations. It felt watery in the mouth, while the sugar cookie bits and edible flowers added a few flashes of flavor. However, the raspberry macaron atop the ice cream was, again, excellent.
My strawberry shake arrived partially melted and dripping. It had a delicate strawberry flavor that I enjoyed, but for the price, I would prefer something creamier.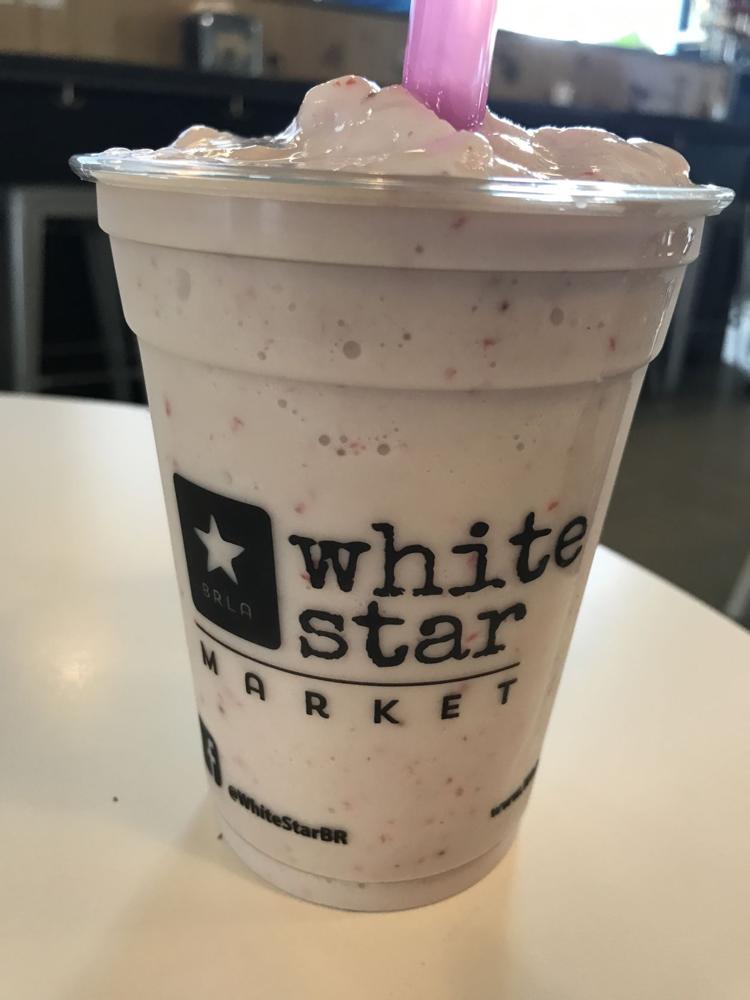 Most meals at White Star Market aren't exactly cheap eats, but the desserts at Mac & Moon are higher than expected, especially the macarons. Three dollars is steep for a cookie that can be eaten in two bites, so rather than an after-dinner delight, the Mac & Moon becomes a once-in-awhile indulgence.
Those in search of vegan and gluten-free desserts or specialty teas should definitely visit Mac & Moon. For others, a traditional bakery or ice cream parlor may offer just as enjoyable confections at a lower price.
This article is part of a series of reviews of White Star Market vendors. Look for more in future issues of Red.
---
Mac & Moon
Inside White Star Market, 4624 Government St.
10 a.m. to 3 p.m. Monday; 10 a.m. to 8 p.m. Tuesday through Sunday
whitestarmarket.com; facebook.com/macandmoon
Pros: Delicious macarons and quality teas
Cons: High prices and mediocre vegan rolled ice cream
---