Pizza has come a long way in Baton Rouge.
There was a time in the recent past where all the city had were the quick-delivery chains and a few local joints.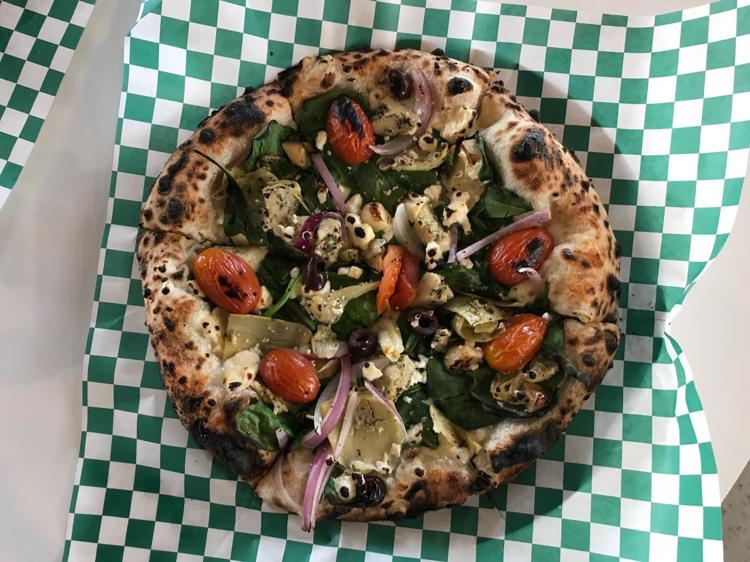 But several Baton Rouge restaurateurs have shifted their attention to the Italian pie and have focused on creating pizzas worthy of praise.
Dat'z Italian in White Star Market is among the best.
The booth in the Government Street food hall produces flavorful, complex pies, and its cooks do it faster than almost anyone else. Dat'z Italian uses painstakingly sourced ingredients — flour from Naples, imported pepperoni and tomatoes — while crafting flavor-filled nontraditional pizzas. Because they use an extremely hot wood-fired oven, pizzas move from the oven to the table in a few minutes.
Dat'z Italian began as a traveling business in 2014. Joe and Shelly Forte towed their wood-fired pizza oven to festivals, farmers markets and food truck roundups all over Louisiana and Mississippi. Their consistent, crowd-pleasing pizza helped build a base of followers who kept tabs on their rounds via social media.
The location in White Star Market is the first fixed location for Dat'z Italian, and the Fortes have had the opportunity to expand their offerings, adding more salads, appetizers and pizzas to the menu.
On my first visit to Dat'z, I tried one of its more whimsical combinations. When I bit into my first slice of Dat'z a Spicy Pig ($12 for a 9-inch pizza; $16 for a 12-inch), all the flavors of the applewood-smoked bacon, artisan pepperoni and fresh jalapeno peppers hit my taste buds at once. Then a sweet nectar taste from honey drizzled on top of the pie kicked in with it all, a flavor that intensified the crisp heat of the peppers.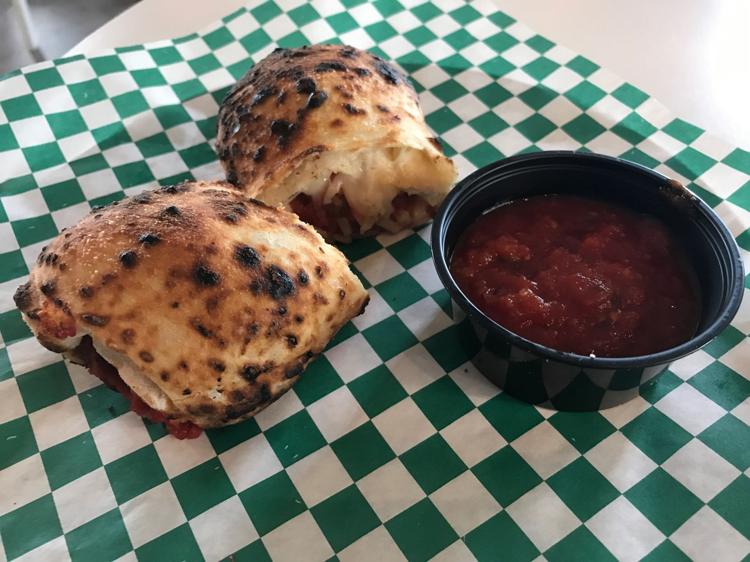 At the base of every pizza is freshly made dough, which forms a crust of medium thickness that is soft and yeasty and but not chewy. The wood-fired oven lends it a bit of char and a load of smoky flavor.
That crust is incredibly important to the more understated white pizzas. On another trip, I tried the Dat'z a Greek ($11, 9-inch pizza; $15, 12-inch), one of several white pies on the menu. The Greek features a base of olive oil topped with baby spinach, seasoned artichokes, cherry tomatoes, red onions, kalamata olives and feta. With the absence of the red sauce, the aromatic flavors of the toppings were heightened. The rich, salty olives and earthy, botanical artichokes blended with the red onions and pungent garlic and feta cheese. And a few of the juicy cherry tomatoes popped every few bites.
That same lunch I also tried a meatball roll ($4), an appetizer of two meatballs and cheese wrapped in a thin layer of soft, yeasty dough. The meatballs carried a slight spice, and a dish of deep, rich, acidic marinara accompanied the wrap. These little rolls can be addictive.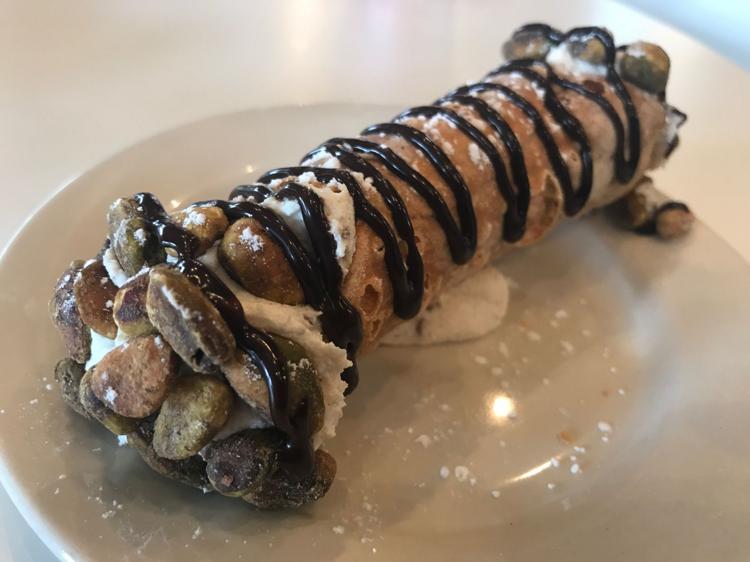 For dessert I ordered a cannoli topped with pistachios ($5). The oily, salty pistachios perfectly complemented the crispy shell and sweet cream of the cannoli. I paired it with a cortado — a coffee drink made of equal parts espresso and warm milk — from Rêve Coffee Roasters. Good espresso is the perfect partner for this Italian treat.
Dat'z Italian ranks among the best of the premium pizza places that have appeared in Baton Rouge over the last few years. Some won't make it in the competitive market. Dat'z Italian should thrive.
Back in 2015 the Fortes told The Advocate they hoped to eventually open their own pizza restaurant. They definitely deserve it. The attention they pay to their pies is evident in every slice.
---
This article is part of a series of reviews of White Star Market vendors. Look for more in future issues of Red. Click here for a review of Gov't Taco and here for a review of Fete Au Fete. 
---
Dat'z Italian
Inside White Star Market, 4624 Government St.
11 a.m. to 9 p.m., Tuesday through Thursday; 11 a.m. to 10 p.m. Friday and Saturday; 10 a.m. to 7 p.m. Sunday
facebook.com/datzitalianwoodfirepizza
Pros: Fresh, premium ingredients. Inventive combinations.
Cons: Dat'z deserves its own restaurant. The line to order can move slowly.