Nick Puletti grew up in the restaurant industry.
In 1970, Puletti's grandfather and grandmother started The Portofino Restaurant in Arlington, Virginia, and the northern-style Italian restaurant remains in the family.
"When you grow up in a family-operated restaurant, you get the 'all hands on deck' mentality," Puletti said. "I got to hear about all the great experiences at the restaurant, and also how to deal with situations that are frustrating. It's similar to when you see children of athletes grow up to follow in their parents' footsteps. When you grow up around something, it just becomes natural."
Puletti picked up an interest in cooking around 10 or 11 years old, he said, and that passion developed into his adulthood. He doesn't have a formal culinary school training, but over the years, Puletti has studied with several established chefs in Baton Rouge.
I met Puletti several years ago when he was a cook at the former downtown restaurant Somos Bandidos, and we would occasionally run into each other at various pop-up food events. His dishes were consistently amazing, and he has earned several cooking competition awards along the way.
Fast forward to 2019 and Puletti is now the executive chef of Solera, the new Spanish and tapas concept from the team behind Bin 77. Solera opened last month on Perkins Road in Baton Rouge.
In this month's edition of Let's Dish, Puletti talks about his passion for food, a commitment to helping others in his kitchen grow, and what's coming up at the new restaurant.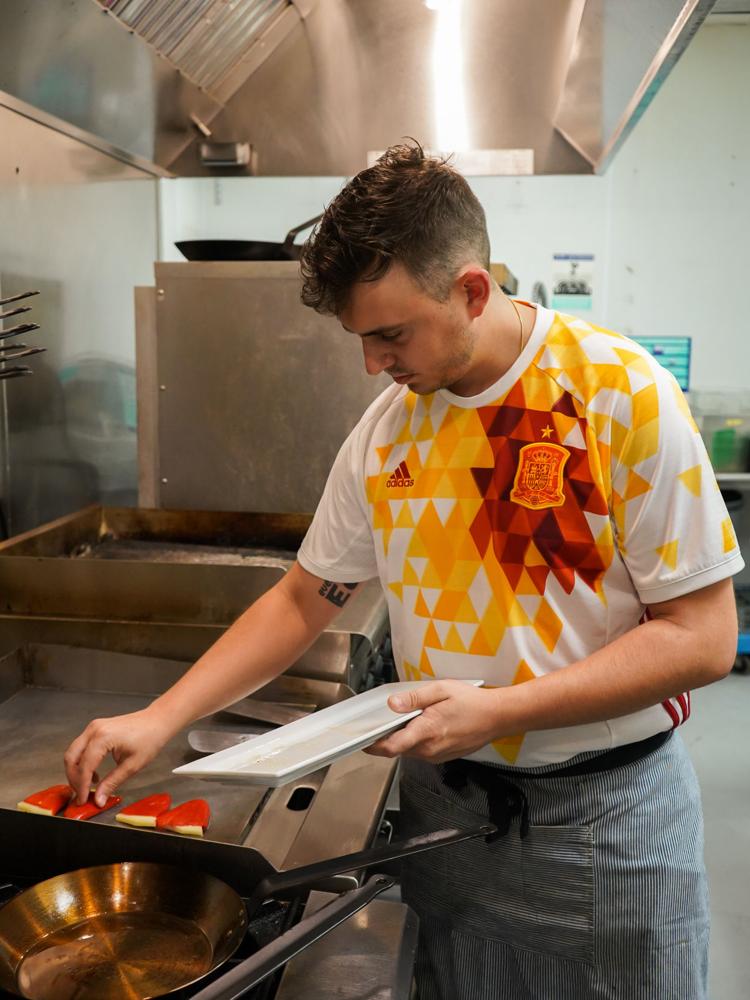 Where did your passion for cooking come from?
Growing up, I was surrounded by food and cooking. My family has been in the restaurant industry for over 50 years, so a passion for cooking is practically a right of passage. It was ingrained in me from a young age. I watched "Emeril Live" every night, and watching cooking shows is still something I enjoy doing in my free time. Food is really synonymous with family for me.
What does the term "chef" mean to you? Do you consider yourself a chef?
Being a chef is more than just being someone who can cook good food. Being a chef is about being a leader and putting your team in a position where they can thrive and succeed, because at the end of the day my team defines the product that comes out of my kitchen. As a chef, you have to be able to motivate people to be the best version of themselves and that will be reflected in the food.
I definitely consider myself a chef because I want to see every person that comes through my kitchen learn, grow and to one day leave with a sense of accomplishment and the confidence to open their own restaurant if that is what they want to do. I create concepts and recipes. My team helps my ideas come to life every night and for that I am very thankful.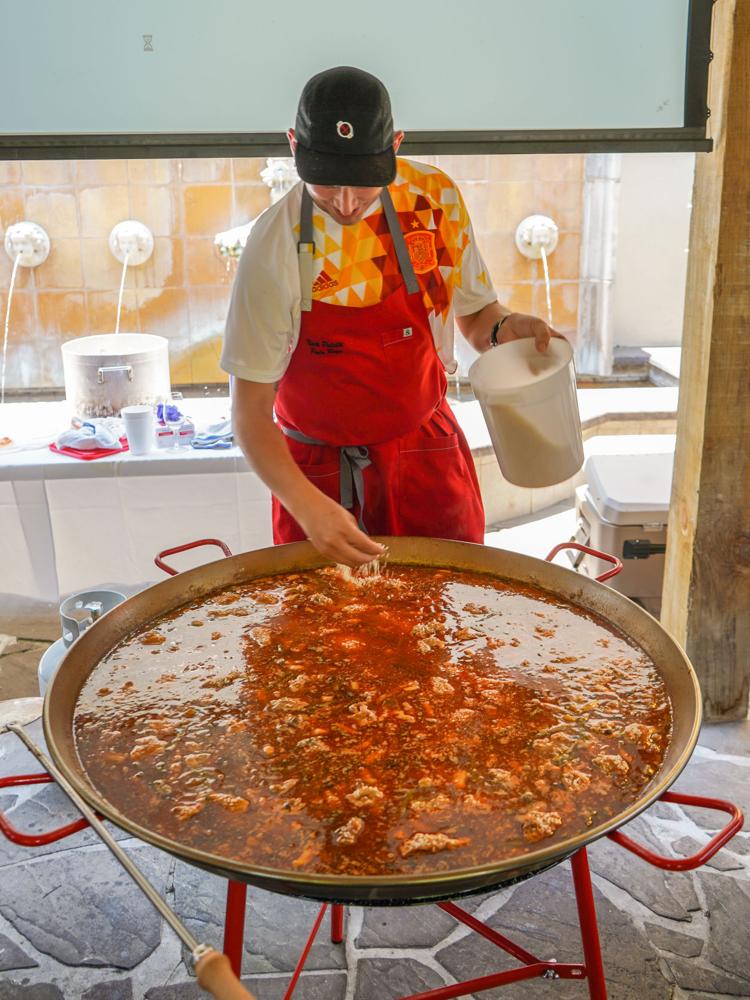 What was the hardest thing about your first job in your culinary career?
I am a very passionate person when it comes to food, and I have pride in the food that I make and send out. In my first culinary job, the most difficult thing for me was knowing that the food I was cooking was just good not great. I knew it could be better, but I was not in a position to make any changes. While that was difficult for me, it also motivated me to where I am now. I wanted to have complete control over the food that comes out of my kitchen and have pride in every single dish, and that is where I am at now.
What advice would you give others pursuing a culinary career?
My biggest piece of advice is to be creative and cultivate your passion, never become stagnant. It is easy to get lost in the day to day of cooking the same food, but that is how you lose your passion. Stay learning and pushing yourself as a chef. There are so many resources out there to get inspiration from and to learn new techniques and skills from; take advantage of those.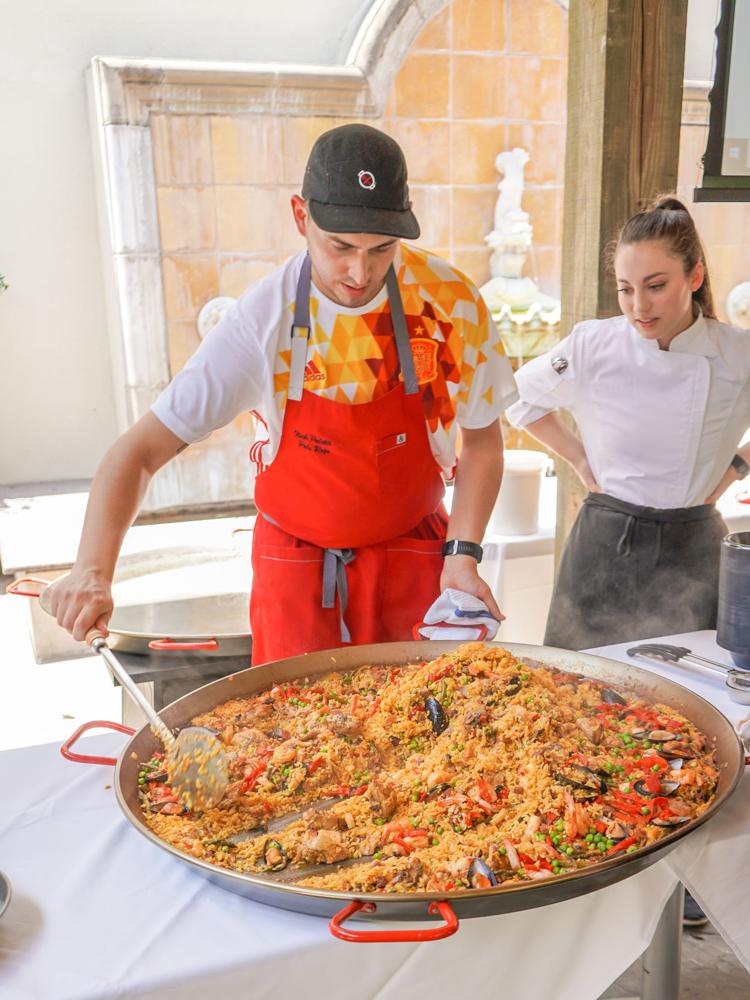 What do you have coming up in 2019 and 2020?
My top priority right now is to continue focusing on Solera and making this restaurant a household name in Baton Rouge. I want my food to make an impact on people and keep them coming back for more.
Looking forward into the future, we would like to build catering as a part of Solera. I stopped working on my Spanish catering concept to put all my energy into Solera, and I would eventually like to put the two together. I love the idea of being able to bring my food to people and having it be a part of celebrations and parties. Like I said, food and family are synonymous so I look forward to being a part of that combination.
If you can eat one dish from a Baton Rouge restaurant for the rest of your life, what would it be and why?
That's easy. Triplet's Blue Store chicken wings. No explanation necessary.
---
Solera
4205 Perkins Road
11 a.m. to 10 p.m. Tuesday through Friday; 11 a.m. to 11 p.m. Saturday; 11 a.m. to 3 p.m. Sunday
(225) 256-4192; facebook.com/solerabr4205