Social media has been a useful outlet for me to find great food in Baton Rouge and the people behind it.
Recently, as I scrolled through the Baton Rouge hashtags #225eats and #geauxdowntownbr on Instagram, I came across a dish posted by Cocha cook Nathan McHand (@chefmc225 on Instagram), a moqueca de mariscos, a Brazilian stew with mussels, shrimp and fish served over coconut rice.
It looked delicious, but I was unfamiliar with the dish, so I messaged McHand to learn more about the seafood stew. We then met at Cocha in downtown Baton Rouge to talk more about his history as a cook.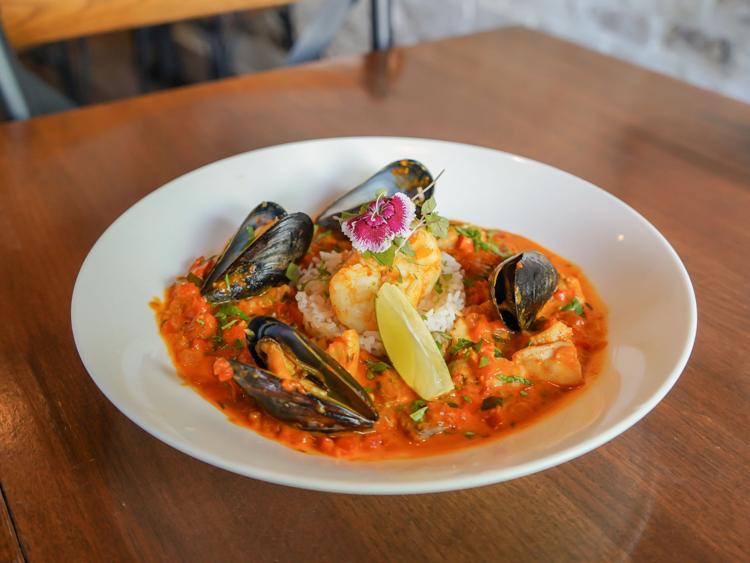 McHand says there wasn't one particular instance when it clicked that he loved to cook. He grew up in a family that liked to hunt and fish in New Roads, using the game they took in dishes like gumbo, sauce piquante or slow-braised cut meats.
Other memories stick out to him, McHand says. His grandmother, Esther McHand, who lives in Pointe Coupee Parish, and her sisters — who would visit from San Antonio — would cook tamales for everyone. And when he was 10 or 11, his stepfather introduced him to cooking steak using a cast-iron skillet and the oven.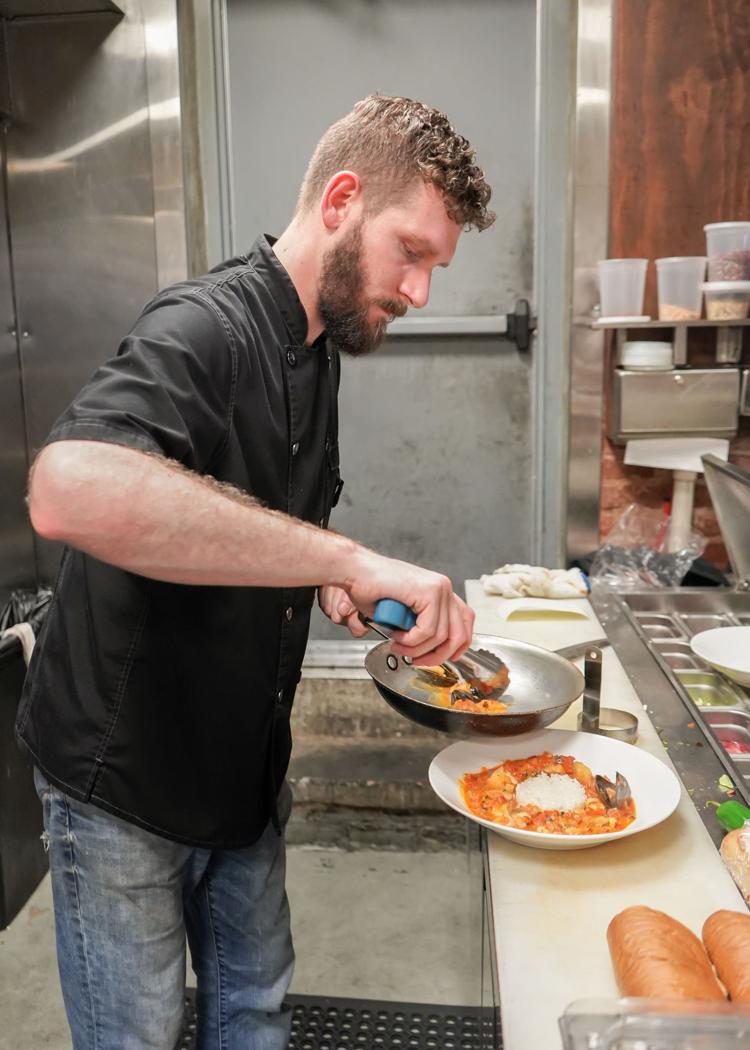 "From the first bite, I knew I had been missing out," McHand says. "The taste of steak cooked perfectly, butter garlic that was in the butter and the absence of any tainting seasonings beside salt and pepper."
In high school, McHand would cook at parties or host his own gatherings around food. He knew he loved cooking for people, but it was always on a smaller scale.
A "friend here, a girlfriend there, and they all told me I should go to culinary school, but to a young worker in the industry, I didn't think I needed a degree or schooling to make me a good cook and potential chef, so I let it go by the wayside," McHand says.
But then in 2016, his daughter was born, and he felt it was best to enroll in the Louisiana Culinary Institute. McHand started with Cocha in July 2018.
Our interview has been edited for length and clarity.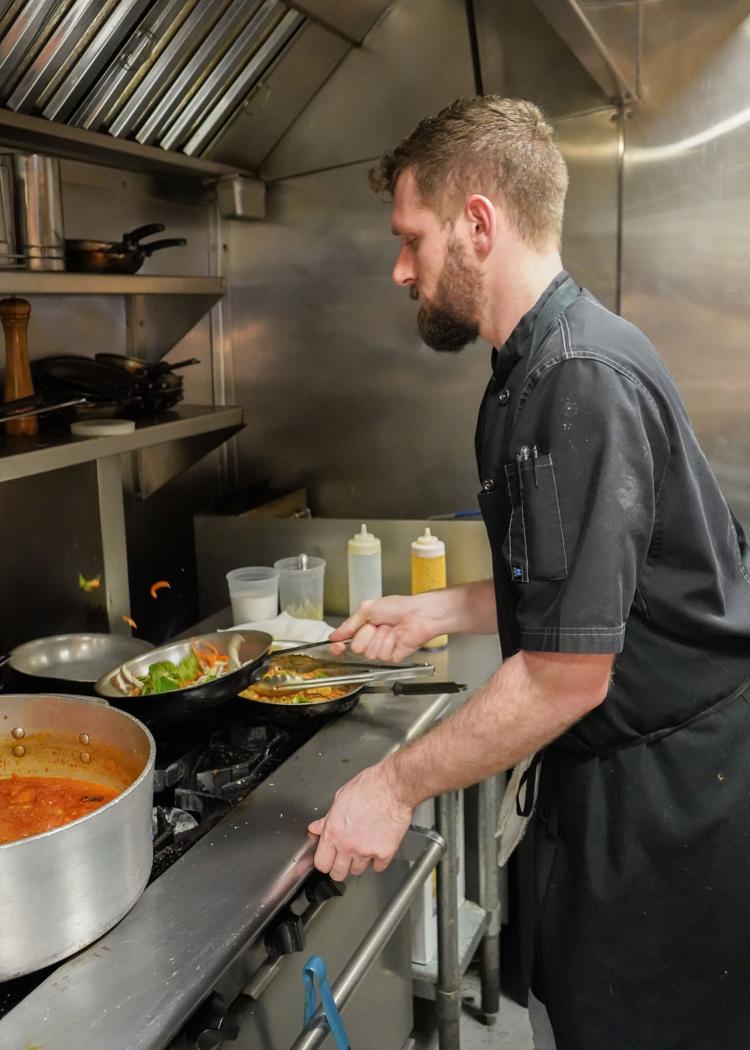 What does the term "chef" mean to you? Do you consider yourself a "chef"?
I may be a bit old school on this and may come off as the "get off my lawn" guy, but I hold the term "chef" to a pretty high standard. Being a cook doesn't make you a chef, and being the world's best cook still only makes you a cook.
A chef to me is somebody who's worked their way to the top and has full control over a kitchen and the food going out of it. It's blood, burns, sweat, and long days and nights of hard work and passion that will get you there.
What was the hardest part of your first job after culinary school?
Where to even begin? I made the switch to Cocha shortly after I got out of culinary school and it was completely new to me. Aside from culinary school, I had never worked at a place that does so much from scratch as we do. Working with fresh ingredients and being as fast as can be with it was tough. Though the hardest part was working in an essentially two-person kitchen and line, meaning when you aren't cooking food for customers you are prepping up.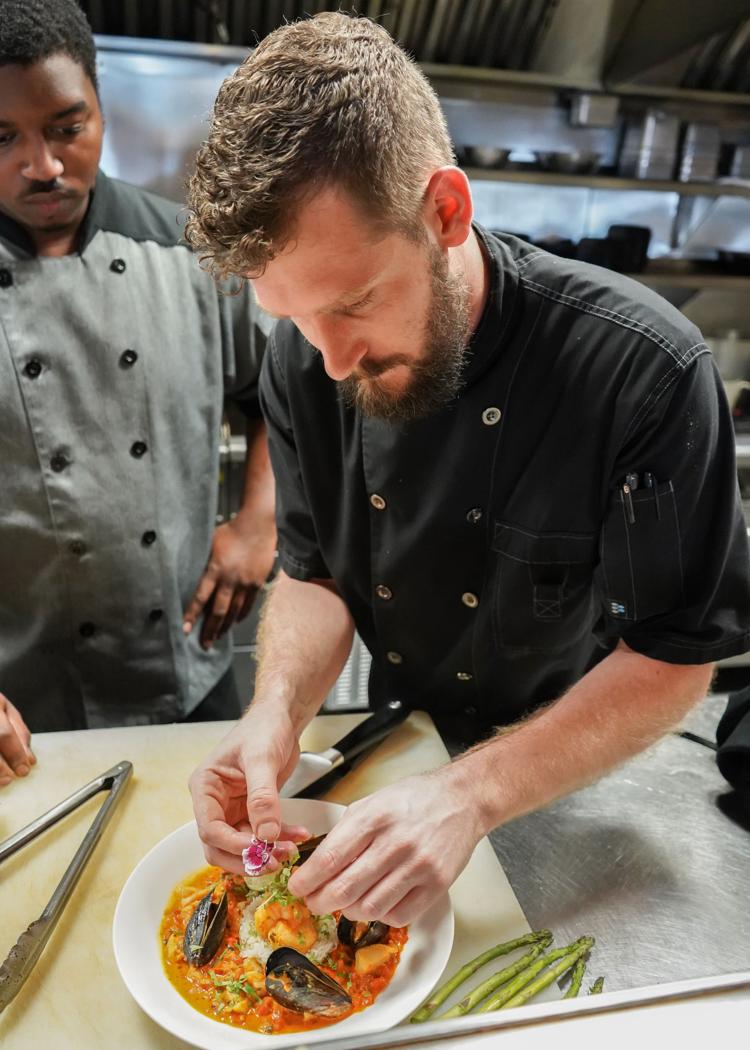 What advice would you give others pursuing a culinary career?
My advice is short and simple: Shut up and listen. Besides asking questions (which you should do a lot of), keep your head down and work. Listen to chefs and fellow cooks to pick up and absorb as much information as possible. Never ever believe you know everything or simply more than somebody else — that's the fastest way to run into a brick wall. So in short, listen and absorb.
What do you have coming up in 2019 and 2020?
Besides a few things happening at Cocha, I don't have any set plans as of now. I'm enjoying being a father and progressing my personal life. Though I am trying to get back into catering, as I truly love that. And there is a loose but coming together plan — but in the next three years or so.
If you can eat one dish from a Baton Rouge restaurant for the rest of your life, what would it be and why?
Oh, this is a tough one. The burgers from Roul's are incredible. The pho from Dang's is also a common go-to. So, if I had to choose just one, I would probably go with Bun Bo Hue from Bao's. The broth is great, the tendons are always cooked perfectly. It's one of the few foods I consistently and frequently get cravings for.
---
Cocha
445 N. Sixth St.
11 a.m. to 9 p.m. Monday, Wednesday and Thursday; 11 a.m. to 10 p.m. Friday and Saturday; 11 a.m. to 9 p.m. Sunday
(225) 615-8826; cochabr.com