A new, quick-service vegan concept will open Friday in White Star Market, owners of the Mid City food hall announced today.
The Dish will serve menu specials that rotate each day as well as soups, grab-and-go salads, raw desserts and gluten-free vegan bakery items by Zach Alexander. Among the rotating dishes included on the menu are a vegan "green gumbo" with red bean Andouille sausage meatballs and a vegan twist on chicken and waffles.
The new vendor will be open daily for lunch and dinner and will serve brunch on Fridays, Saturdays and Sundays. The Dish will focus on speedy service and rotating items, White Star Market said in the announcement.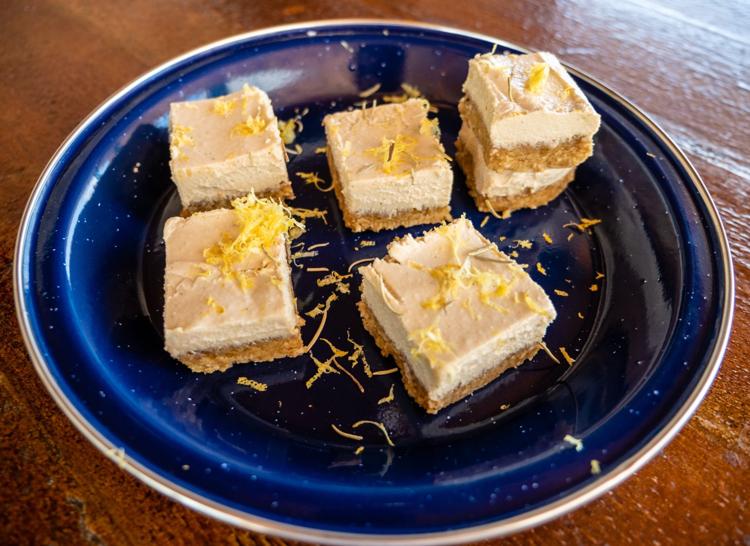 The Dish was created by and owned by Domini Bradford, a vegan, vegetarian and macrobiotic chef who was previously the executive chef at MJ's Cafe and at Sukha Cafe. Bradford has also been a private chef and operated restaurants in California and Mississippi. 
The new vegan concept is being added to White Star Market just as MJ's Cafe, another plant-based vendor, is preparing to move a few blocks down Government Street to the former location of Tiger Deauxnuts and Barbecue. That move is expected to happen early this month.
White Star Market is located at 4624 Government St. and is open 8 a.m. to 3 p.m. Monday; 8 a.m. to 9 p.m. Tuesday through Thursday; 8 a.m. to 10 p.m. Friday and Saturday; and 8 a.m. to 8 p.m. Sunday. facebook.com/whitestarbr.