Crawfish Salad at Rouj Creole 
The Crawfish Salad from Rouj included marinated and chilled crawfish tails, bacon crumbles, grape tomatoes, purple onions, avocado, cucumber and local honey mustard vinaigrette. So, basically, all of the best elements of a salad in one. I will admit, I was a little skeptical about the honey mustard dressing with the crawfish, but it made for the perfect balance of sweet and salty. 
The salad was full of crawfish, so much so that each bite consisted of one. You know when you eat a salad, and sometimes you just pick up lettuce? Not this one. 
Rouj Creole, 7601 Bluebonnet Blvd Ste 100, 70810. Open 11 a.m. to 9 p.m. Monday to Thursday, 11 a.m. to 10 p.m. Friday, 10:30 a.m. to 10 p.m. Saturday, and 10:30 a.m. to 9 p.m. Sunday. (Lauren Cheramie, staff writer)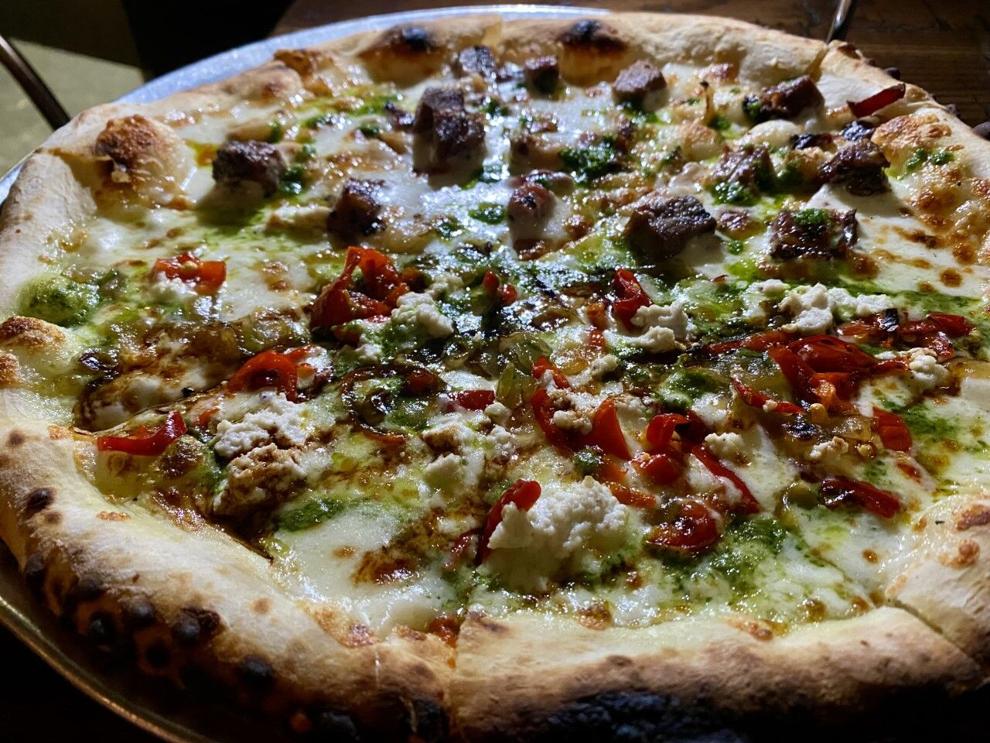 Pesto and Smoked Brisket pizza at Rocca Pizzeria 
I got the best of both worlds at Rocca. Unbeknownst to me, you can order a half-and-half pizza there, so I gladly got two of my favorite: pesto and smoked brisket. 
One on side, there was hazelnut-basil pesto, ricotta cheese, chilis, mozzarella, onion agrodolce and balsamic glaze. On the other side, provolone cheese, roasted garlic, parsley, grana, lemon and smoked brisket. Talk about *chef's kiss!* 
Rocca Pizzeria, 3897 Government St., Baton Rouge, La. 70806. (225) 478-1286
Closed Mondays. Open 11 a.m. to 10 p.m. Tuesdays through Saturdays, 11 a.m. to 9 p.m. on Sundays. (Lauren Cheramie)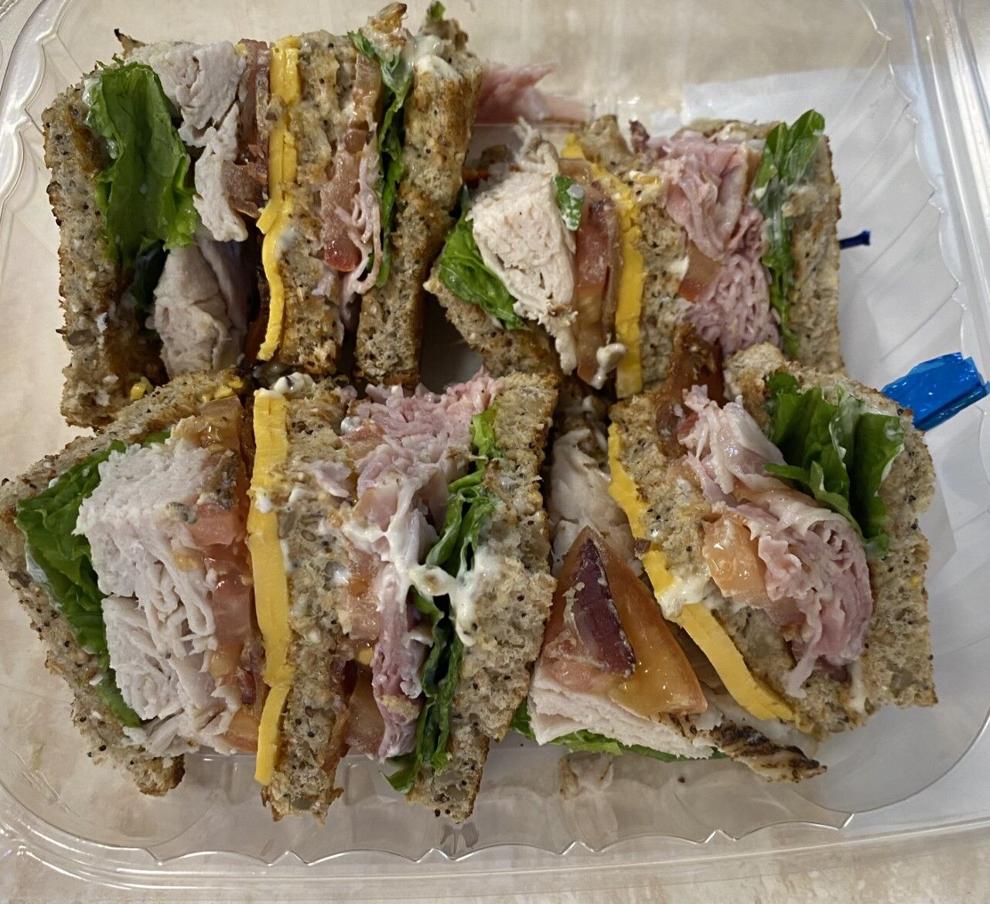 Executive Club at Martin Wine Cellar 
If there's one thing I love, it's a good sandwich. I think I love sandwiches because they offer so much variety. The possibilities are endless. 
In my opinion, the Executive Club from Martin's is top-tier. It includes everything one could ask for in a sandwich. There's turkey. There's ham. There's bacon (hickory smoked). There's cheese. There's lettuce and tomato. And, if you love mayo like I do, it has that too.
All of this is sandwiched (insert laugh here) as a triple-decker between 7-grain bread. I know what you're thinking. Yes, I did have leftovers. 
Martin Wine Cellar, 6463 Moss Side Ln, Baton Rouge, LA 70808. (225) 610-1190.
Martin Deli & Bistro is open from 10 a.m. to 4 p.m. Monday through Saturday. (Lauren Cheramie)