When the kids leave home, most couples think about buying a smaller house.
Not Suzie and Andy Adler. At least not Suzie Toups Adler.
She decided to follow her mother's advice on how to fill an "empty nest."
"Upsizing is the new downsizing," Suzie Adler's mother, Kay Toups, told her daughter.
So with two children away in graduate school and one at LSU, the couple bought a house twice as big as the one they were in.
---
Can't see video below? Click here.
---
The Adlers' new home is in Tara, where Suzie Adler grew up and where her parents, Kay and Roland Toups, still live.
"I came home," Suzie Adler said. "It's a real neighborhood. The first month we were here, I had more people knock on the door bringing bread and cookies and treats."
Even though Andy Adler, a conservative banker, wasn't so sure about buying such a large house and even though his wife surprised him with the appointment to see the house, once he got a look at it, he knew how much fun they would have living and entertaining there.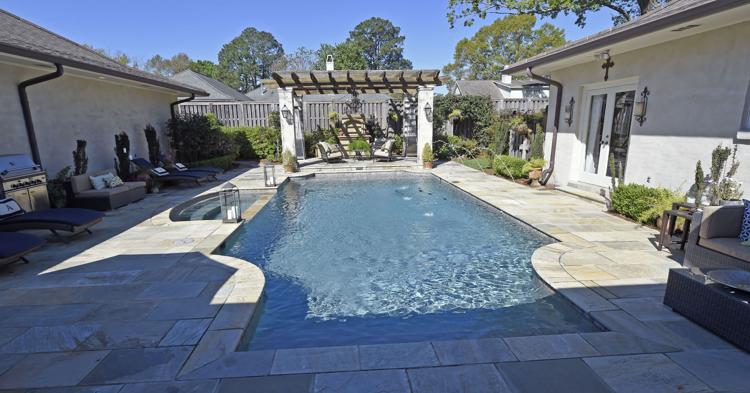 Built in 1974 by Frank "Tickie" and Grace Saia, the house has huge rooms, very tall ceilings and all sorts of extras, like a swimming pool and a large bar in the living room.
"People don't build bars like that now," Suzie Adler said.
Suzie Adler had to rethink her style of decorating for the home's large rooms.
"The scale of most of the furniture that I already had was just not right," she said. "I just started looking for larger things."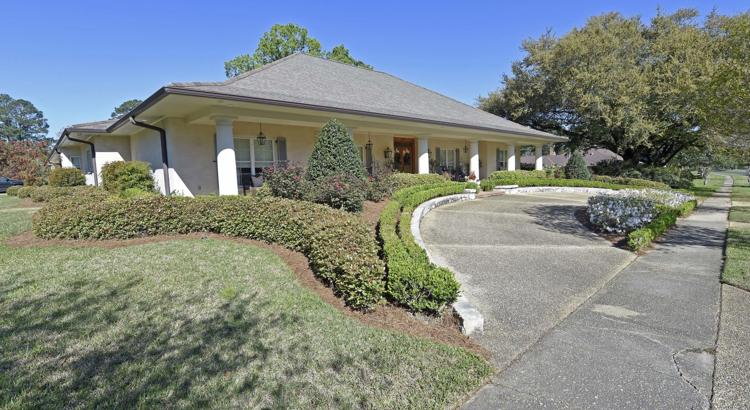 Even though she painted the walls a neutral color and used more neutral fabrics, Suzie Adler loves color, and her home is filled with antiques as well as contemporary pieces interspersed with colorful accessories.
"I want the house to be elegant but comfortable," she said. "I want people to be able to put their feet up."
Everything in the house has a story, like pieces of milk glass that belonged to her great-grandmother or framed love notes to her great-grandmother written by her great-grandfather, who died in World War I. Lately she has been collecting old religious pieces that work well as accent pieces. There are also feathers "symbolic of my children," she said, "feathers from my nest."
The home is filled with artwork.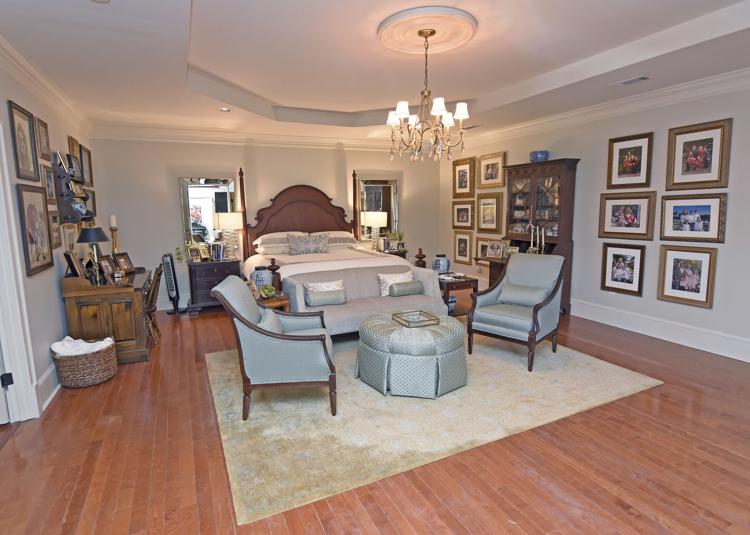 "My mother said I have blank-wall phobia," Suzie Adler said, "but I don't like blank walls."
As an interior designer with a degree from LSU and studies at Parsons in New York City, in Paris and in Manchester, England, Suzie Adler is familiar with the design "rule" of not putting family photos in public rooms of a home.
"I have no rules," she said. "I am surrounded by what I love. I have pictures everywhere." 
The painted brick home has six massive stone columns and double front doors that open to a foyer with the dining room on the left. To the rear is the living room, its ceiling vaulted with exposed beams.
To the left of the dining room is a keeping room with another sitting room, the "back den," at the rear of the living room.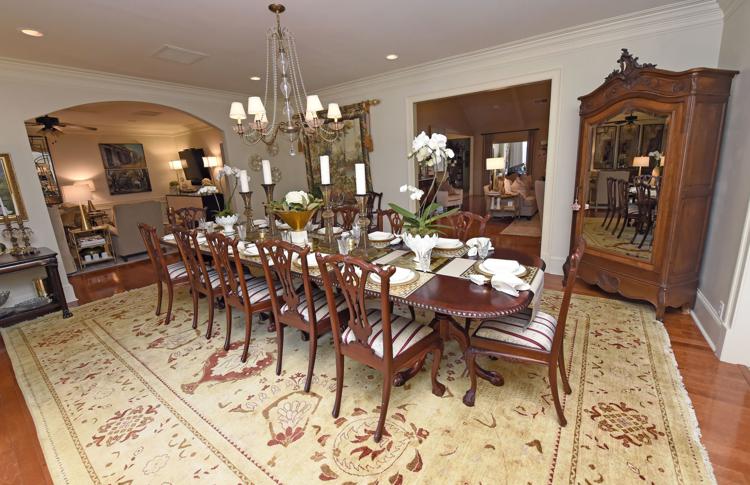 The kitchen, which the couple opened to the dining room, is huge with painted white cabinets, a breakfast area large enough for a dining room table and a large center island with seating. 
A hallway to the right of the living room leads to the bedroom wing, where Suzie Adler has her office. Daughters Allie, a junior at LSU, and Katie, in physician assistant school at the University of Alabama in Birmingham, share a bathroom between their two rooms. When son Matt visits from California, where he attends graduate school at Pepperdine University, he stays in a small bedroom off what was originally Tickie Saia's den with its own entrance. 
The master bedroom is massive, with two big built-in closets. Husband and wife each have their own bathrooms and there's an exercise room. 
The house was in excellent condition, so pretty much all the Adlers did was paint and update some of the bathrooms before they moved in during October 2016.
"What you see is what the Saias built," Suzie Adler said.
One of the really nice things about the house is the pool and patio area with a cabana, where the Adlers added a fire pit. They also renovated all of the landscaping on the property.