Three-time Grammy-nominated zydeco musician Sean Ardoin calls his new album, "Full Circle," something historic for him and Louisiana.
Releasing Friday, the 12-track album not only features Ardoin's band, Kreole Rock and Roll, but also LSU's Golden Band from Tigerland on all songs.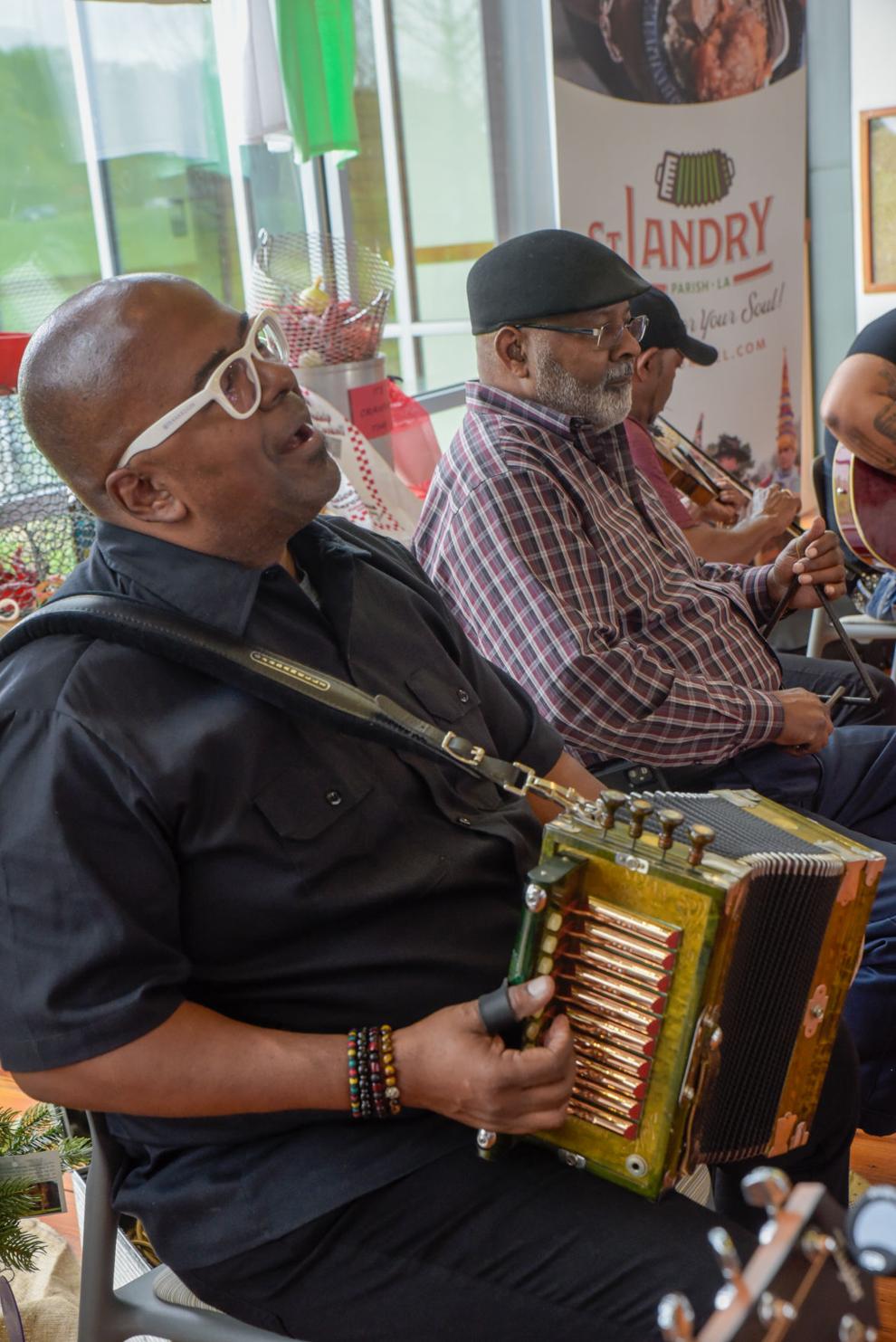 "This album is historic because it's the first time that a marching band and a band have collaborated for a full album ever in the music business," Ardoin said. "So, it's another firstborn for Louisiana." 
Beyoncé, Lizzo and other artists have recorded songs with bands but never a full album, he added. 
Ardoin, a Lake Charles native, believes the collaboration with his alma mater has a good shot at snagging a Grammy for Louisiana next year. He had the idea after hearing the band perform at an LSU-Auburn game last season.
Ardoin presented the idea to Tiger Band director Kelvin Jones, who agreed to the alliance. 
"It was something unique," Jones said. "This was something so far out of my usual territory, but it worked out great. It was bigger than I anticipated." 
Fewer than half of the 325 members of the Tiger Band volunteered to help Ardoin under the strict time constraints, Jones said. He and Ardoin commended them for their dedication and professionalism.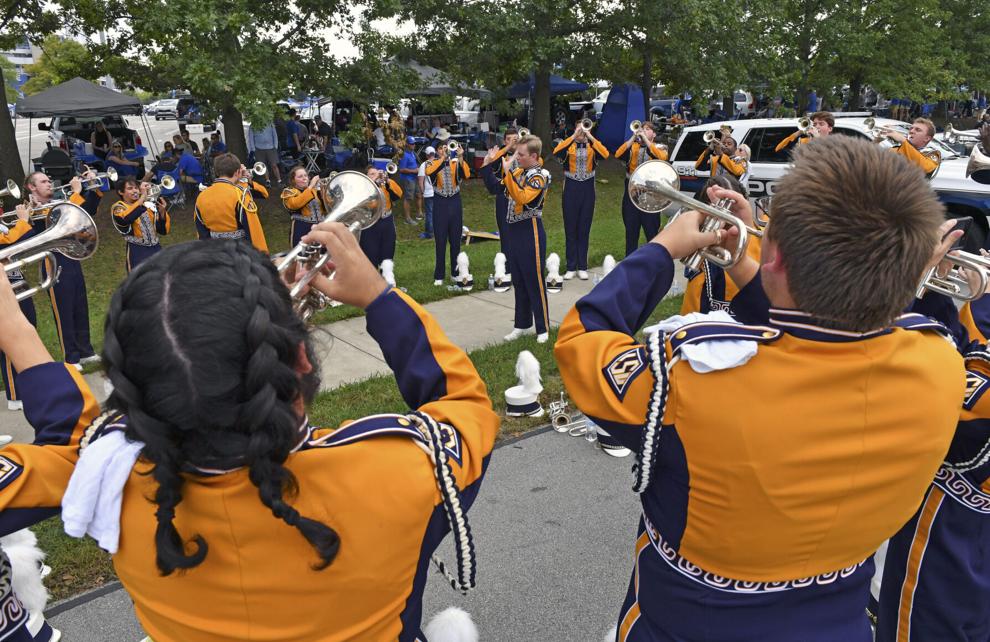 "This is what I want to tell Baton Rouge," said Ardoin. "Whenever you see the kids who played on this album, you need to shake their hands and congratulate them because they've done something a lot of symphonies can't do."
Symphonies don't record 12 songs with thick musical arrangements in fewer than three days, he said. 
Jones said he's excited about the project's inclusion of versatile music elements. Funk, jazz and hip-hop join forces with traditional zydeco, he added. 
Ardoin titled his new album "Full Circle" to reflect his music career. As a former Tiger Band member, he decided to become a full-time musician and follow his family's zydeco tradition, he said.
"To come back as a three-time Grammy-nominated artist and do a song with the Tiger Band, it was just the best thing ever for me. That's why I'm calling it 'Full Circle' because it's a full circle," he said. 
"Full Circle" is available on all streaming services, Ardoin said. He added that it will also be available in a purple and gold double-album commemorative vinyl, with 15% of its sales going to the Tiger Band in the form of a scholarship.
Addressing 'LSU Chant Song' dispute 
One song from Ardoin's new album already has drawn online critics. 
On Aug. 5, Ardoin shared a snippet of his single "LSU Chant Song," which stirred a pot of controversy between the LSU and Southern communities. The song included a chant that Southern alumni and students allege Ardoin appropriated for music promotion. 
Some posts called out Ardoin for betraying the Black community and continuing the flagship university's alleged reputation of stealing Black culture from the historically Black university. A few notifications reached his phone the day he teased the song, Ardoin said, but the critical response had snowballed by the next morning. 
"I opened Facebook, and I was like, 'Wow,' " Ardoin said. "It hit the pit of my stomach because I've never had that much negativity aimed in my direction before." 
Ardoin said the popular L-S-U chant he used was considered Black culture on campus in the 1980s. 
"I got to LSU in '87. This is what Black people chanted at the frat parties and in the clubs in the early '80s. That's where I learned it from," he said. "Now, I realized that it may have become a Southern tradition. But at the time, it wasn't a Southern tradition in '87 yet. … I think everything is hyped because of the LSU and Southern game."
"LSU Chant Song" is an adaptation of Ardoin's original song "LSU," which was released in 2011 with Lafayette rapper Blue da Kid. The original song already had band samples, but now it includes the Tiger Band, Ardoin said.
The veteran zydeco artist said he deleted the post because causing any trouble was unintentional, especially toward a friend who's also on the song. 
"Some people were calling Cupid and pressuring him," Ardoin said. "I never wanted any negativity to go Cupid's way or toward the band." 
Bryson Bernard, also known as Cupid, said he woke up to more than 900 comments on Facebook directed toward him. 
"I'm from Lafayette. I went to USL, which is UL now," Bernard said, referring to the University of Louisiana at Lafayette. "The stuff that I'm learning about the rivalry between Black LSU and Southern is super new to me." 
Bernard said Ardoin asked him to feature on the song, and he just agreed to do his part. 
Ardoin said he wasn't aware of Southern's traditional chant, but he changed the song to maintain peace. 
"I fully acknowledge now that it's a (Southern) tradition, but I don't want it to take away from the fact that there's a historic album coming. So, I changed (the song) because I didn't want to have any kind of negativity attached to such a positive thing for Baton Rouge," he said. 
Ardoin said he's excited about the song's new "all LSU" version, which he hopes will become the school's new anthem.
Ardoin added that Bernard will remain on the new version. 
"People reading this, or (who) have been commenting or having certain opinions about it, they need to understand that there was no malicious intent. I was only thinking about the album. This is just one song on the album," Ardoin said.