On its surface, "Sword of Trust" seems like just another indie film. Full of improvised dialogue and hot button topics, this short comedy is full of elements that anger snobs.
However, writer-director Lynn Shelton's latest movie isn't that simple. Instead, "Sword of Trust" is a sweet, funny and moving look at what people will do for loved ones.
"Sword of Trust" revolves around a pawn shop owner, Mel (Marc Maron), discovering what could be a big payday when a couple, Cynthia and Mary (Jillian Bell and Michaela Watkins, respectively), bring in a Civil War-era antique sword. The sword is "evidence" that the South won the war — something extremists will purchase for a hefty sum. Soon, the three are working together, on the way to making more than they ever thought.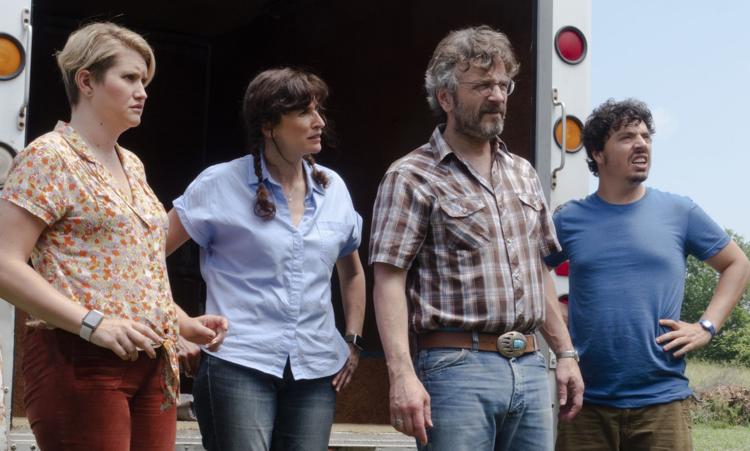 What makes the film better than the average indie production is how Shelton and co-writer Mike O'Brien use the set-up to dig deeper into these characters, who all make "Sword of Trust" a ride worth taking.
As Mel, Maron plays to his comfortable, rough-and-tumble zone. He grunts, rips off customers and sarcastically insults his lone employee — a younger, more eager-to-please Nathaniel (played with gentle wonder by Jon Bass). Underneath all that sandpaper grit, Mel is a man who still loves his ex, an off-and-on addict named Deirdre (played by Shelton).
Bell and Watkins are also a strong duo. Self-aware and protective of each other, the couple is hopeful to start a family of its own.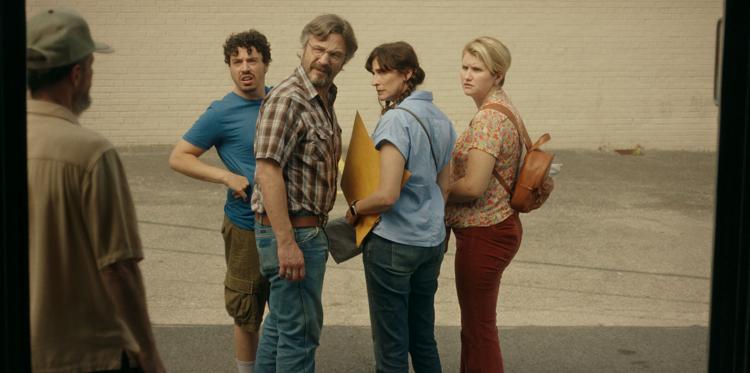 Within each beat of the film are naturally funny moments between the cast. This isn't a Tuesday night improv show that feels long and uncomfortably stays on bad jokes or irrelevant topics. "Sword of Trust" moves from bit to bit. These four performers are seasoned vets, true, but it doesn't hurt that the cast is filled out with talents like Toby Huss ("Halt & Catch Fire") and Dan Bakkedahl ("Veep").
At its core, however, is Maron. The comedian-turned-podcast-icon has only recently started acting, with turns on his own IFC sitcom and Netflix's "Glow." To date, he's the reliable crank, a real-life Oscar the Grouch. In a key scene, Maron steals "Sword of Trust" with a monologue about his life so far, with and without his ex.
Improvised or not, the scene proves how great an actor Maron has become. And at the same time, it's another example of the movie's heart. The journey to selling the Civil War sword is set dressing for the real movie — one that shows the lengths people will go to have some sense of family.
---
'Sword of Trust'
***
SCREENING: At 7:30 p.m. Saturday, Aug. 17, and 2 p.m. Sunday, Aug. 18, at Manship Theatre, 100 Lafayette St. $9.50, call for discounts. (225) 334-0334; manshiptheatre.org.
MPAA RATING: Rated R for language throughout
EXCELLENT (****), GOOD (***), FAIR (**), POOR (*)