In 1989, amid the praise, interviews and prizes for his debut "Sex, Lies, and Videotape," director Steven Soderbergh joked with his then-agent and said, "Great, now I'm going to get hit by a bus." 
Barely 26 years old, Soderbergh had every reason to be shocked. "Sex, Lies, and Videotape," a shoo-in at the 1989 Sundance Film Festival, won the festival's audience award. Months later, the movie won the Palme d'Or, the highest honor at the Cannes Film Festival, over Spike Lee's debut "Do the Right Thing."
By 1990, Soderbergh's independent film with a paltry $1.2 million budget had grossed nearly $25 million domestically, and an Oscar nomination for best screenplay.
In the 30 years since its premiere, "Sex, Lies, and Videotape" still surprises as it tackles sexual repression. Much has been made about the movie's theme and how this is still Soderbergh's most personal film.
Tossed to the side, though, is how the filmmaker captured it all in Baton Rouge. 
"Sex, Lies, and Videotape" is a talky drama that stars Andie MacDowell as Ann, the goody-two-shoes sister of Cynthia (played by Laura San Giacomo). Ann's need for normalcy is destroyed when her husband, John (Peter Gallagher), gets a visit from an old friend, Graham (James Spader). As Ann and Graham develop a friendship, John and Cynthia are having an affair. Graham has his own secret: He videotapes interviews with attractive women.
A self-described filmmaker since the first time he picked up a camcorder at 14 years old, Soderbergh grew up in Baton Rouge (his father taught at LSU). After high school, Soderbergh worked as a freelance film editor in Los Angeles, then returned home to film "Sex, Lies, and Videotape."
In August 1989, Soderbergh told film critic Gene Siskel that the four characters were his "own personality cut up into quarters."
"At times, I've acted very much like the husband (John, who is having a torrid affair)," Soderbergh said. "Other times, I've been in the Graham mode. I've also been like Cynthia when there was a political content to my relationships with women. And there are times when I've been like Ann, feeling very prudish and put off from sexual things."
What was rare then, as it is now, is how well Soderbergh understood each character, and then willingly and honestly discussed that. Still, "Sex, Lies, and Videotape" isn't a sax-laden skin flick. Instead, this is a movie that shows the societal obsession with sex and "incredible emotions leading up to and following the physical act of sex," Soderbergh told Siskel.
Such emotions are as uncomfortable as they are steamy. Filmed and set during a sweaty Baton Rouge summer, the movie captures those types of sexuality playing out in a city-sized town where everyone seemingly knows everything about you before you've even said a word.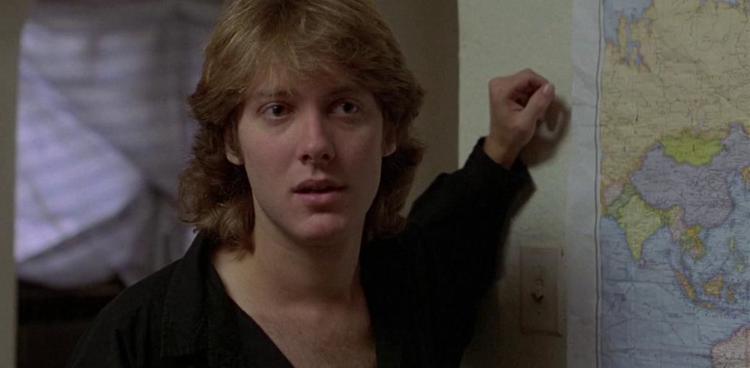 If you've lived in Baton Rouge for any period of time, you know these characters.
You've met John, a successful cheater who so casually has everything and is still bored. You've met Ann, a sort-of conservative housewife looking for adventure and gossip, up to a point.
You've met Cynthia, the bartender/concertgoer who is beautiful and knows it but can't hide her sadness. You've met Graham, the guy whose skin is nearly bursting at the thought of exploiting his own shame.
Watching "Sex, Lies, and Videotape" today, you can imagine those characters' lives intersecting, fitting into what Soderbergh described as a "languid quality that Baton Rouge seems to have." Such a setting is ripe for characters who want to flirt with disaster, who rarely want to come face-to-face with consequence.
Seeing these characters see their true selves is the heart of the matter. The effect of such drama is what makes "Sex, Lies, and Videotape" as intriguing today. Watching those scenes unfold is, as Soderbergh would joke, like getting hit by a bus.