For his third film, "Jackie Brown," Quentin Tarantino quit being cute and delivered an entertaining crime drama.
It's a good time to revisit the film. First, it's now available to stream on Netflix. Second, as Tarantino continues to indulge in good and bad filmmaking choices in his latest work, "Once Upon a Time in Hollywood," "Jackie Brown" is a reminder of how good he is when he has some discipline.
Linear in its storytelling and based on Elmore Leonard's novel "Rum Punch," "Jackie Brown" again resuscitated careers of bygone Hollywood heroes. In "Pulp Fiction," Tarantino called up John Travolta. Here, the director brings out "Foxy Brown" star Pam Grier and former action star and TV cop Robert Forster. The supporting cast is '90s royalty — Samuel L. Jackson, Robert DeNiro, Bridget Fonda, Chris Tucker and Michael Keaton.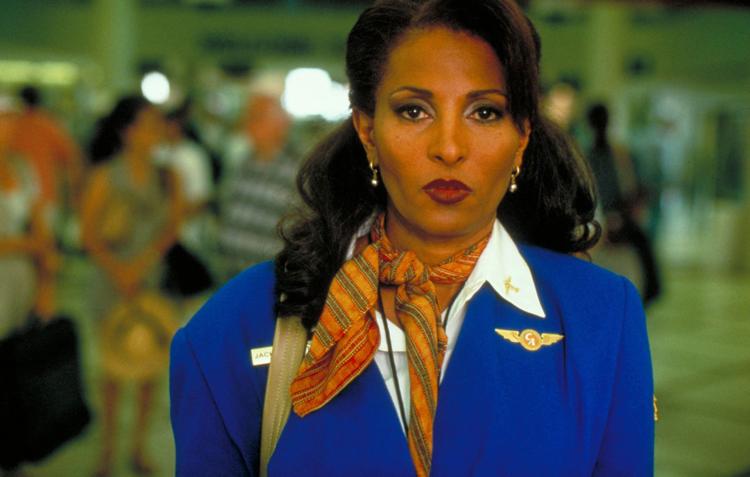 Tarantino usually works in disjointed vignettes, showing how larger-than-life characters intersect, but "Jackie Brown" and its characters' connections don't feel forced or coincidental. Each scene, each piece of terrific dialogue serves Brown's story of playing the players, pushers and pimps who played her.
In a career-defining role, Grier plays a flight attendant who runs money on the side for Ordell Robbie (Jackson at his best). After getting caught by the cops, she teams up with bail bondsman Max Cherry (Forster) and those detectives to bring down Robbie. Of course, this being a Leonard and Tarantino production, there are twists in everyone's plans.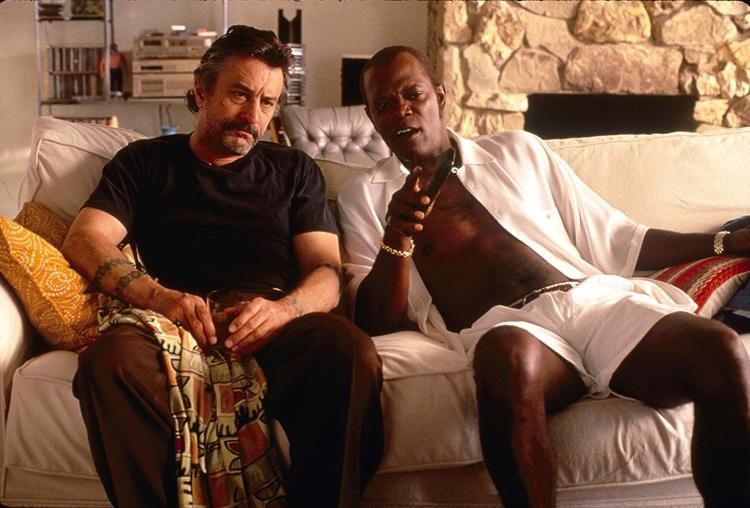 "Jackie Brown" moves, unlike Tarantino's most recent six films (from "Kill Bill Vol. 2" to July's "Once Upon a Time in Hollywood"). It doesn't feel like it's trying so hard to be cool. It's Tarantino at his most focused, edited with confidence by Sally Menke and full of vibrant photography from Guillermo Navarro.
That's not to say the director's other works don't have their moments. No, Tarantino has had great moments. There's the relentless fighting in "Kill Bill Vol. 1," the iconic monologues of "Pulp Fiction," and Leonard DiCaprio's turn in "Django Unchained." Even the laid-back "Once Upon a Time in Hollywood" is full of scenes that would make any cinephile grin.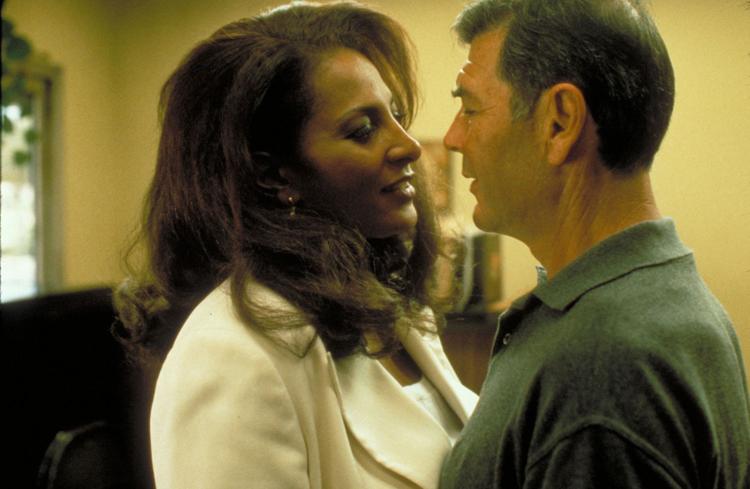 However, "Jackie Brown" isn't self-indulgent to the point of fatigue. There's no sense of "get on with it" as there is in "The Hateful 8," "Inglourious Basterds," or "Kill Bill Vol. 2." Rather, "Jackie Brown" is Tarantino's delivering pure pulp, a confident vehicle that's concerned more with telling a story than it is with its sense of cool. If only he were that aware today. 
Other Tarantino films available to stream include "Pulp Fiction," "Inglourious Basterds," "The Hateful 8," all appearing on Netflix; "Reservoir Dogs" is available on Amazon Prime and Hulu.
---
ALSO STREAMING THIS MONTH
On Amazon Prime: "Photograph," Aug. 16; "A Simple Favor," Aug. 21; "Mission: Impossible — Fallout," Aug. 23; "The Lincoln Lawyer," Aug. 26; "Computer Chess," "Godzilla (2014)," "Hellboy II: The Golden Army," "Nick and Norah's Infinite Playlist," "Pirate Radio," Aug. 31.
On HBO: "Arizona," "A Lego Brickumentary," Aug. 1; "Boy Erased," Aug. 2; "The Favourite," Aug. 3; "Aquaman," Aug. 10; "The Mule," Aug. 17; "Mortal Engines," Aug. 24;  "Can You Ever Forgive Me?," Aug. 31.
On Hulu: "The Color Purple," "Das Boot," "Hackers," "Idiocracy," "Rushmore," "Se7en," "White Men Can't Jump," Aug. 1; "Non-Fiction," Aug. 2; "The Beach Bum," Aug. 9; "A Simple Favor," "Hail Satan?," Aug. 22; "Mission: Impossible — Fallout," "Operation Finale," Aug. 23; "How to Train Your Dragon: The Hidden World," Aug. 28.
On Netflix: "Jupiter Ascending," "Now and Then," "Panic Room," Aug. 1; "Screwball," Aug. 6; "Rocko's Modern Life: Static Cling," "In the Shadow of the Moon," Aug. 9; "Gangs of New York," Aug. 20.