Steven Soderbergh needed a hit.
By the mid-1990s, the director, who grew up in Baton Rouge, was in a rut. His 1989 Baton Rouge-shot debut "Sex, Lies, and Videotape" won the Palme d'Or at the Cannes Film Festival. However, follow-ups like "Kafka," "King of the Hill" and "The Underneath" never gained attention critically or at the box office.
By 1998, Soderbergh's luck would change with the release of "Out of Sight," which is now streaming on HBO.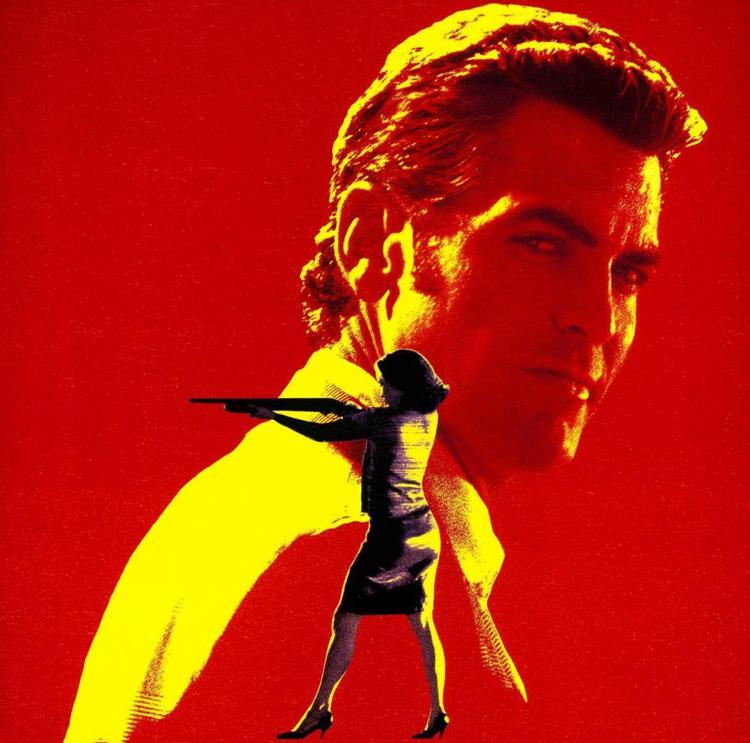 Adapted from Elmore Leonard's novel, "Out of Sight" stars George Clooney as the charming bank robber Jack Foley, who falls for a federal marshal named Karen Sisco, played by Jennifer Lopez. Sisco and Foley chase each other as another score is about to go down.
"Out of Sight" might be one of the coolest movies I have ever seen. For one, there's Dave Holmes' score, sounding like something out of a 1970s blaxploitation film. More important examples include the supremely stacked and well-written cast, and Soderbergh showing off his reclaimed confidence and love of movie-making.
Before filming "Out of Sight," Soderbergh met with his hero, filmmaker Richard Lester ("Help!" and "A Hard Day's Night"). Lester had a different, more efficient approach to making movies that relied on his gut. Through talking with Lester, Soderbergh felt reinvigorated and came back to Baton Rouge to shoot "Schizopolis," an experimental film and an exercise to just shoot and cut footage. After "Schizopolis," Soderbergh felt more confident in his instincts.
At the same time, Soderbergh had to play the Hollywood game to get back in the good graces of audiences and critics. "Out of Sight" was Soderbergh's mainstream bet, full of big Hollywood names and with major studio backing.
If Soderbergh was hungry for a hit, the cast was starving. Clooney and Lopez became stars here. The supporting cast doesn't have a wasted turn, either. Whether its Albert Brooks, Don Cheadle, Ving Rhames, Michael Keaton, Dennis Farina, Viola Davis or Catherine Keener — each performance adds a moment that builds on the main story.
"Out of Sight" wasn't a huge box office hit. However, thanks to critical praise, the movie put Soderbergh back on the map. It proved Soderbergh could do things his way, with a bigger budget and cast, and deliver.
To this day, the filmmaker still excites while working to the beat of his own, tightly wound, creatively restless drum. Key to that formula is his knowing how to work within the mainstream system and tinker with expectations.
"Out of Sight" is Soderbergh's groovy calling card, an exclamation that says, "I'm here to stay."
---
ALSO STREAMING THIS MONTH
On Amazon Prime: "Late Night," available now; "Bolden," "Election," "Face/Off," "Much Ado About Nothing (2012)," "The Talented Mr. Ripley," "True Colors," "True Grit (2010)," available Sept. 30. 
On HBO: "Mary Queen of Scots," available Sept. 7; "Welcome to Marwen," available Sept. 14; "They Shall Not Grow Old," available Sept. 17; "The Lego Movie 2: The Second Part," available Sept. 21; "Isn't It Romantic," available Sept. 28
On Hulu: "Bolden," "Demolition Man," "Disturbing Behavior," "Evil Dead 2," "Heist," "Liar Liar," available now; "Hotel Mumbai," available Sept. 9.
On Netflix: "American Psycho," "Mystic River," "Superbad," available now; "Clive Davis: The Soundtrack of Our Lives," available Sept. 17; "Between Two Ferns: The Movie," available Sept. 20; "In the Shadow of the Moon," available Sept. 27.