While dropping off his friend at the airport, Steve Herold noticed a pile of umbrellas lining his friend's trunk.
"He's got like 10 umbrellas in the back of his car," Herold said. "A lot of people don't even have one. It looked so odd. I made some comment, asking if he were a door-to-door umbrella salesman."
On the trip back from the airport, that idea of a door-to-door umbrella salesman stuck with Herold, a screenwriter, producer and short film director.
"Taking that idea and tying it to someone who was a sad sack. ... I mean, even during the height of door-to-door salesmen, umbrellas might be a tough sell," Herold said.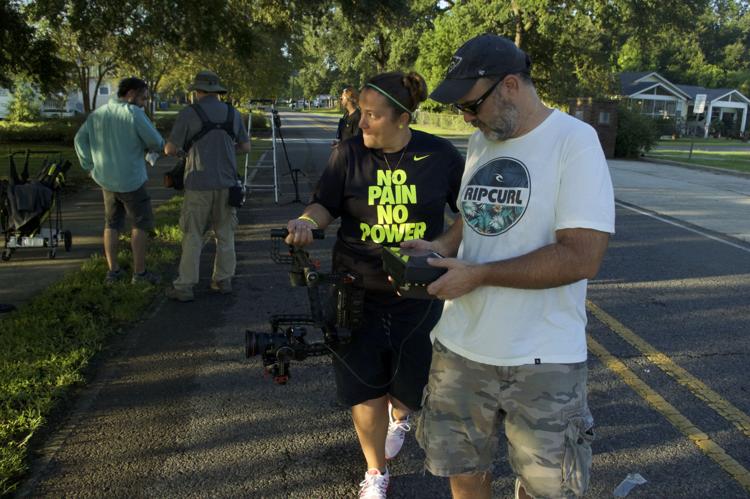 Working with co-writer James Palmer, Herold started on a new comedic short, titled "Death of an Umbrella Salesman." The movie follows a lonely salesman named Stanley Grimp (played by Kevin Kolack) as he tries to sell people umbrellas. Finally, he meets a woman who might actually make a purchase (Sabrina Gennarino).
After filming the short in and around Baton Rouge, "Death of an Umbrella Salesman" screened at film festivals in Orlando, Florida, and Fort Worth, Texas. It was also selected for the 2018 Louisiana International Film Festival, and at the Sydney Indie Film Festival in Sydney, Australia, the short won best screenplay. The short film is now available to stream on Amazon Prime.
In an interview, Herold talked about making his way down to Louisiana, how the concept became a short, and his next projects. The conversation has been edited for length and clarity.
How did you wind up in Baton Rouge, shooting "Death of an Umbrella Salesman"?
Steve Herold: I'm from New Jersey, and I freelance as a media manager on TV shows. I had worked on the first season of "Killing Fields." I was in Plaquemine and Baton Rouge for seven or eight months. When I got the call to come back for the second season, I knew we would be down there another seven or eight months. I had the script ready for this short, and I knew we would have weekends off. I thought, "Hey, we're down here. Let's shoot a short film."
In the short, you have these two main characters who seem like they live in another, older time. The rest of it feels set in 2019, and I thought, "This won't go well."
It's interesting that you bring that up because after I had finished editing it, it crossed my mind that Grimp's journey was not unlike an independent filmmaker's. As filmmakers, we've got this thing that we're trying to get people interested in. In Grimp's case, it's an umbrella. In our case, it's our film, and there's constant rejection to where you feel like your sort of selling umbrellas.
Judging by the response, though, it feels like the short has had a successful run.
The screenings have gone pretty well. It was nice to have it play across the states as well as in Australia, the U.K. and Puerto Rico. It's always satisfying when your film gets accepted into those festivals. Anybody making short films will tell you, there's a lot of rejection. It can be disheartening, but it's been great, especially when you can sit with the audience and see their reactions.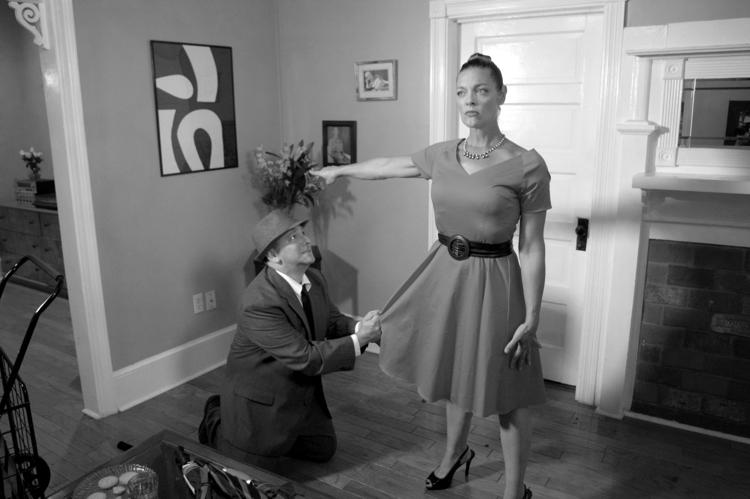 Is this the type of short that you could develop into a feature-length film?
I had no plans to make this into a feature. It wasn't on the table, but I got this weird idea of a way. The feature would be more about Stanley Grimp and building that world he lives in. It would be like if you asked someone from the 1950s to write about what the world would be like in 2019. That idea came out of nowhere, but it's something we could work with.
Is that the next thing you're working on? 
Right now, we're shooting a short called "Waimea," about a married couple that's dealing with a major problem. We're hoping to be done with it by August so we can start submitting it to festivals. My hope is that, a year from now, we're in the process of raising money to shoot a feature-length version of "Death of an Umbrella Salesman."
If you had the opportunity, would you film again in Baton Rouge?
Oh yeah, I miss it. I loved it down there. I was thinking about maybe moving somewhere not too long ago, and Baton Rouge was on my list. The only thing that's a little tough is July and August — it's brutal. I spent the better part of two years living there. In a weird way, it feels like a second or third home.
---
'Death of an Umbrella Salesman'
Starring: Kevin Kolack, Sabrina Gennarino, Robert Casiello
Director: Steve Herold
Running time: 38 mins.
'Death of an Umbrella Salesman' is now available to stream on Amazon Prime. Not rated, has some language. Viewer discretion is advised. For more information on Herold's work, visit jointfilms.com.