I don't know much, but I know Linda Ronstadt was a pop goddess.
If you're looking to take a trip down Nostalgia Avenue, you could do worse than "Linda Ronstadt: The Sound of My Voice." Screening next week at the Manship Theatre, the new documentary shows how the singer reigned over pop music for the better part of three decades.
"The Sound of My Voice" is full of the stuff Ronstadt fans will know, and casual listeners won't mind learning and seeing. What the movie misses, though, is attention to the singer's deeper cuts and her present state.
Now is as good a time as any to look back at the Ronstadt's career. Strong women dominate pop music today, swerving through genres like a convertible in crosstown traffic. Such a blueprint has become the norm for chart-toppers like Taylor Swift, Lizzo and Carrie Underwood. From the late 1960s to the '90s, however, Ronstadt was a trail blazer — or as Bonnie Raitt says in the movie, Ronstadt was "Beyoncé before Beyoncé."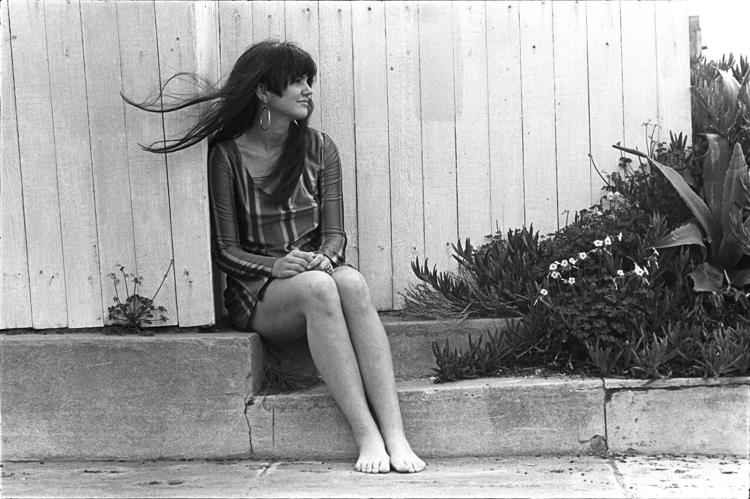 Against the male-dominated music world, Ronstadt ruled the charts by making music her way, with a voice that could sing honky-tonk, old-time country, power ballads, opera and traditional Mexican music. In 1964, she arrived in Santa Monica, California, and quickly formed a folk rock band, The Stone Poneys, then went her own way, mining hits from songs like The Eagles' "Desperado," Elvis Costello's "Allison" and The Rolling Stones' "Tumbling Dice."
Which songs Ronstadt chose to perform made her an auteur. How her voice moved through different musical neighborhoods seemed effortless. When championing artists like Emmylou Harris, Dolly Parton, Rubén Blades and Aaron Neville, Ronstadt's respect was genuine and empowering.
Now, at age 73, Ronstadt is battling Parkinson's disease. A decade has past since she last publicly performed. In that time, she has thought her voice has lost its color, that she's unable to sing. "The Sound of My Voice" chronicles the singer's rise so well, with Ronstadt narrating bits here and there, but the film's focus on the present is sorely missed.
When we do get the chance to see her sing now, it's as powerful as her biggest hits. Such scenes are the literal beating heart of the movie, leaving us wanting more.
I don't know much, but I know I could have easily spent another hour with Ronstadt as she navigates trying to find her voice today. 
---
'Linda Ronstadt: The Sound of My Voice'
** 1/2
SCREENING: At AMC Mall of Louisiana 15, and at 7:30 p.m. Tuesday, Sept. 17, at Manship Theatre, 100 Lafayette St.
TICKETS: $9.50, call for discounts. (225) 344-0334; manshiptheatre.org.
MPAA RATING: Rated PG-13 for brief strong language and drug material.
Excellent (****), Good (***), Fair (**), Poor (*)