Although he did make it to the Statue of Liberty, 'Money' Mike Thornton's two months in New York City this summer were no vacation.
That's just what the Baton Rouge tattoo artist told his friends, as he couldn't disclose his real mission in the Big Apple: to compete on the 13th season of Paramount Network's "Ink Master."
It wasn't until a few weeks ago that 32-year-old Thornton could tell the world he would be one of 20 contestants on the reality competition series' new season subtitled "Turf War." Four teams of five tattoo artists each are representing the East, West, South and Midwest regions of the country. Up for grabs: $100,000, an editorial feature in Inked magazine and the "Ink Master" title.
Name something the Vicknair family loves to do. Survey says:
"It's not just going for the most talented artist," Thornton said in between appointments at The Code Fine Art Gallery & Tattoo Studio in Baton Rouge. "Just those things that make for good TV."
Thornton was describing the contestant selection process, which began with the casting team checking out Thornton's artistry online. When show reps left a message on his phone, Thornton was skeptical. A follow-up email persuaded him to contact "Ink Master."
"The producers said it was a combination of the talent, the area and personality," Thornton said of his selection.
He is joined on Team South by Nychelle Elise, Dallas; Jason Elliott, College Station, Texas; Patrick Flynn, Asheville, North Carolina; and Jordi Pla, Miami.
"Our opening scene is at the Statue of Liberty and they rented out the whole island for us," Thornton said. "Even though we had to do 30,000 takes, I still got to be up close and personal with the Statue of Liberty. It was a real good experience."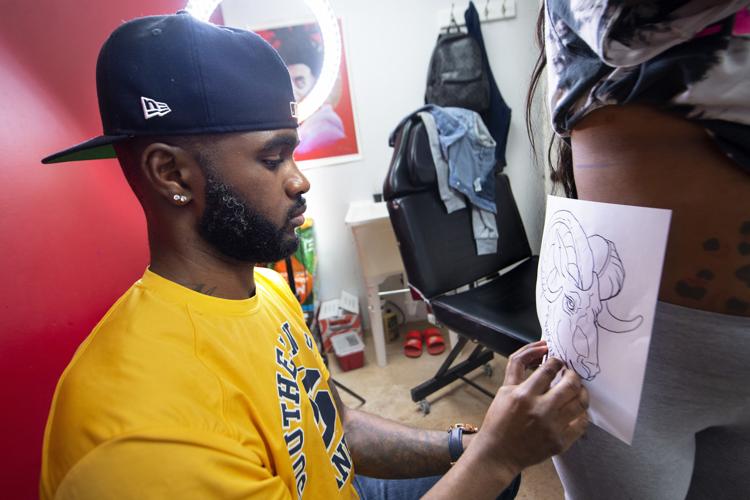 Shooting days routinely began at 5 a.m. or 6 a.m. in the loft the contestants shared. 
"We'd go through wardrobe, fight with 18 to 20 other people for two-and-a-half bathrooms to get situated, get miked up, then everybody's clamoring in the kitchen to eat, then it's hurry up and wait," Thornton said of the tedium that is television filming. "Most times we wouldn't get to the studio until 11, 11:30 (a.m.)."
The name of Cooking Channel's new series might scare some competitors, but not Holly Sigur Broussard.
Each episode has the artists creating various tattoo types on different body parts of live models. A twist this season, Thornton said, is that the teams have a say in what their opposing teams are challenged to ink.
Then it's critique time.
Musician Dave Navarro (Jane's Addiction) serves as host/judge, joined on the panel by renowned tattoo artists Chris Nunez and Oliver Peck.
"Tattooing in this competition is totally different from tattooing at home," Thornton said. "When you get on there and you're in that pressure cooker, with the time limit and being out of your comfort zone and having three people that's going to rip your tattoo to shreds, I've seen a few people crack.
"The biggest challenge was getting over the fact you're not at home and you're actually being judged for everything that you do."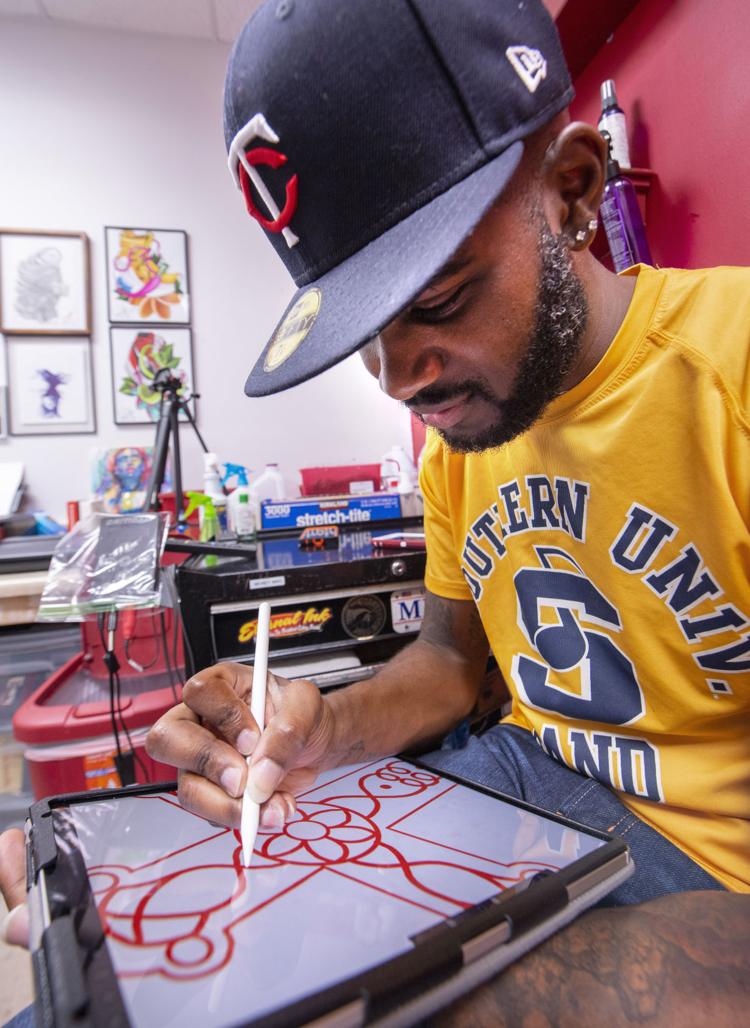 But Navarro was a bright spot.
"Dave Navarro is as funny as hell. He was the silver lining among all three judges," Thornton said. "He's giving his perspective as a tattoo connoisseur. He's looking at it from the aspect of the person who's coming in to get tattooed. He can tip the scale either way.
"… He sees what you're trying to do, and he knows from the client perspective, 'I would wear that tattoo. That tattoo looks good.' And he knows what a bad tattoo looks like."
Thornton describes his tattooing style as "neotraditional realism."
"It's more lifelike, but you add a little flair to it. Instead of seamless portraits, I like to add a bold outline around it, some more cartoonish effects, just kind of put my own little stamp on it to make my work stand out against anybody else's," he said.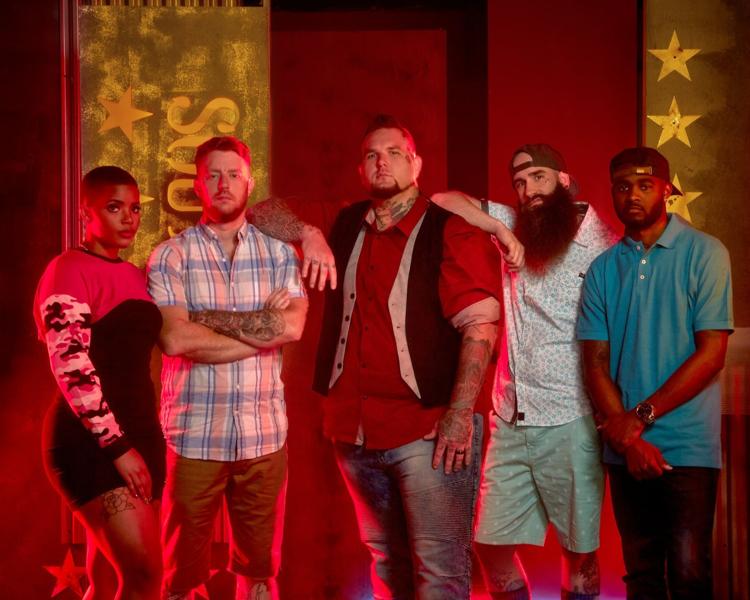 Although show rules prohibit Thornton from revealing how he fared in the competition, he said he returned to Baton Rouge with a renewed passion for his art. 
"It made me mentally tougher, a better all-around artist to just go back and focus on my craft, and go back to the drawing board and get that hunger back in me."
---
'Ink Master'
WHEN: 9 p.m. Tuesday
CHANNEL: Paramount Network
INFO: 
https://www.paramountnetwork.com/shows/ink-master
Dave Navarro (musician, filmmaker and artist) and renowned tattoo artists Chris Nunez and Oliver Peck ).