Woodstock, without a doubt, was one of the biggest cultural moments of the 20th century.
The name alone conjures up impressions of the communal peace of the hippie generation, flower-powered anti-establishment sentiments, Jimi Hendrix's feedback-distorted "The Star-Spangled Banner," smoking pot, dropping acid and mud — lots of mud.
"By the end, everything was mud color," recalls Patrick Dennis, a photographer for The Advocate.
Dennis was 18 in August 1969 when he hitchhiked from Atlanta to Bethel, New York, for the three-day — and a fourth morning that featured Hendrix's closing set — Woodstock Music & Art Fair.
This weekend is the 50th anniversary of Woodstock, which was held Aug. 15-18, 1969, on Max Yasgur's dairy farm in Bethel, about 40 miles southwest of Woodstock.
Several events are being held in the Baton Rouge area to commemorate that gathering of more than 500,000 people who traveled to see some of the era's biggest musicians: Crosby, Stills, Nash & Young; The Who; Blood, Sweat & Tears; Joe Cocker; Sly and the Family Stone; Janis Joplin; Grateful Dead; Santana (whose set put the band on the map); and many more.
Woodstock came just two years after the Summer of Love celebration of 1967 in San Francisco and the Monterey Pop Festival. The idealist counterculture of the '60s was in full swing.
In the background, Apollo 11 had made its momentous moon landing less than a month before, and America's involvement in the Vietnam War was at its peak.
"The festival attracted a generation in search of itself, and for just one weekend, the search seemed over," The Advocate wrote in a 1989 retrospective.
"The main thing, the real substance and heart of Woodstock was love and peace," Dennis says. "Everybody was helping, and everything was cool."
It was the music that drew Dennis to the festival.
A student at Northeast Louisiana University (now University of Louisiana at Monroe), Dennis was attending the Atlanta International Pop Festival and heard about the lineup at Woodstock.
He left his car in Atlanta and hitchhiked his way to Monticello, New York, near the Woodstock site. Dennis says he had a change of clothes, his camera, a few rolls of film and just a little money in his pocket. He slept in churches and stayed with friends along the way.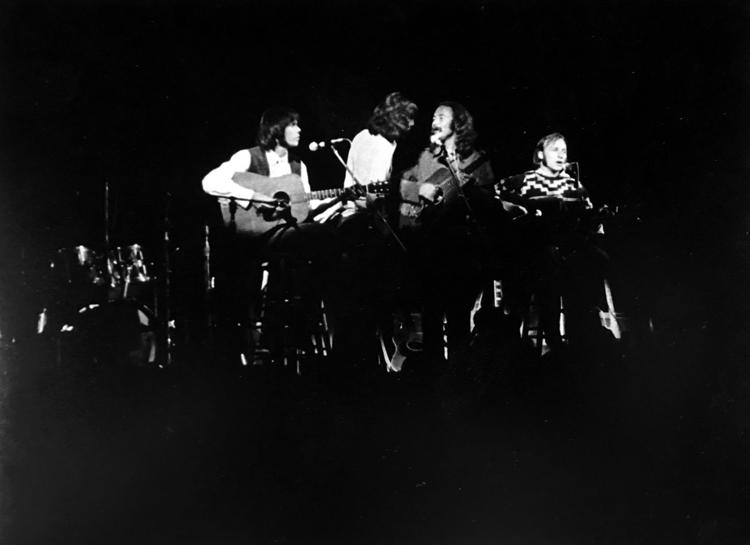 His hope was to get there early and land a job working on Woodstock's revolving stage, but the festival was hiring only union and skilled laborers for that job, so Dennis had to settle for driving a truck carrying food supplies from the large semitrailers at the edge of the festival to the individual concession stands. The gig gave him free food and $32 at the end, which he used to get back to Atlanta.
"You could hear for miles, so even when I was working, it was a lot of fun," Dennis says. "But the music after work was just absolutely amazing stuff."
Dennis says he made friends with three guys from Wisconsin, Bennie, Fedderman and Ollie, who had also come early to try and get jobs with the festival. They offered him a space to sleep in their Chevrolet Corvair — a pretty spacious trunk.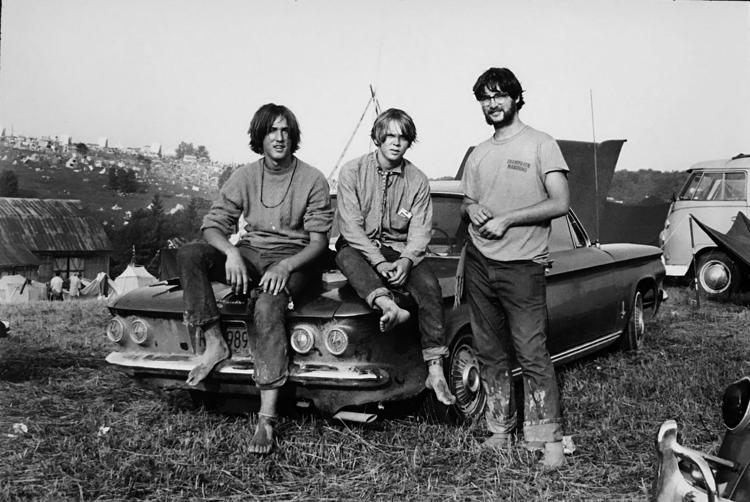 And, yes, there were a lot of drugs — the 1970 "Woodstock" documentary made a warning against "brown acid" infamous.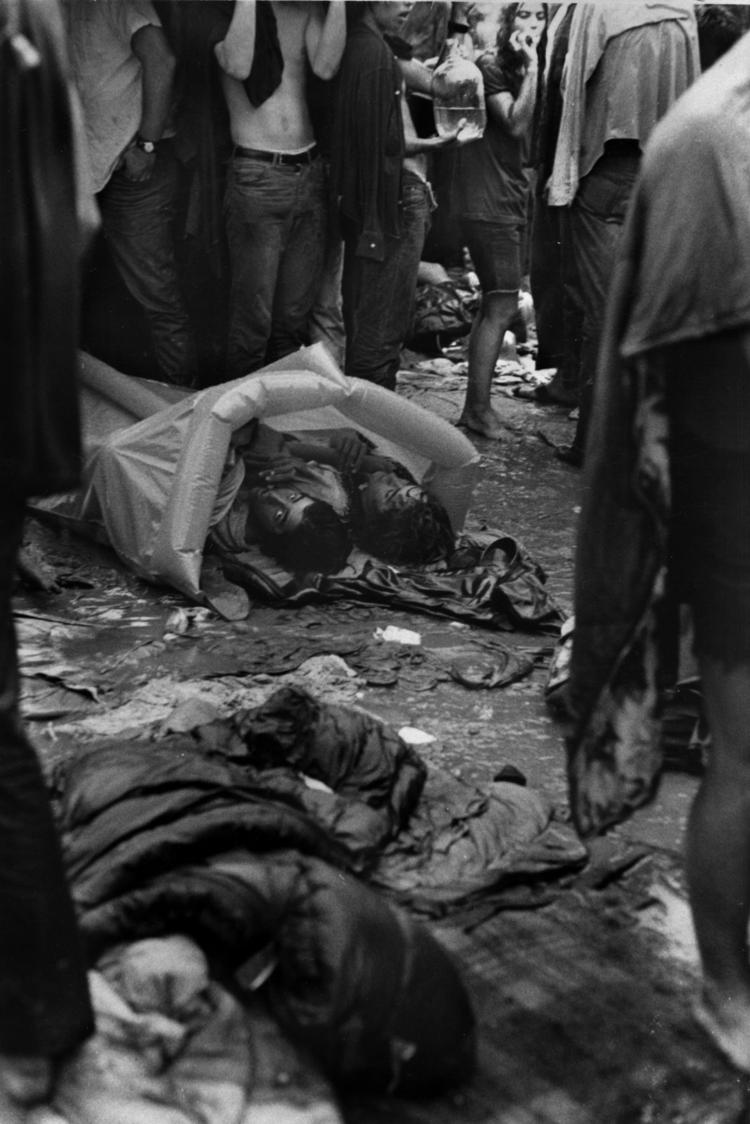 But what sticks out in Dennis' memory is the mud.
"It's just like mud city," he recalls. "And everybody's got sleeping bags and jugs of water, and there's lots of smoking grass going around. Everybody's doing their own particular drugs. That's the way it was in the '60s, it was an open atmosphere. But it was all peaceful. Nobody was mad — I never saw one angry word said to anybody."
But Woodstock wasn't devoid of problems: two people died (and there was at least one birth); performance times were a mess; there was a constant miles-long traffic jam; Yasgur's farm was left a disaster area; and, at one point, there was a risk of mass electrocution.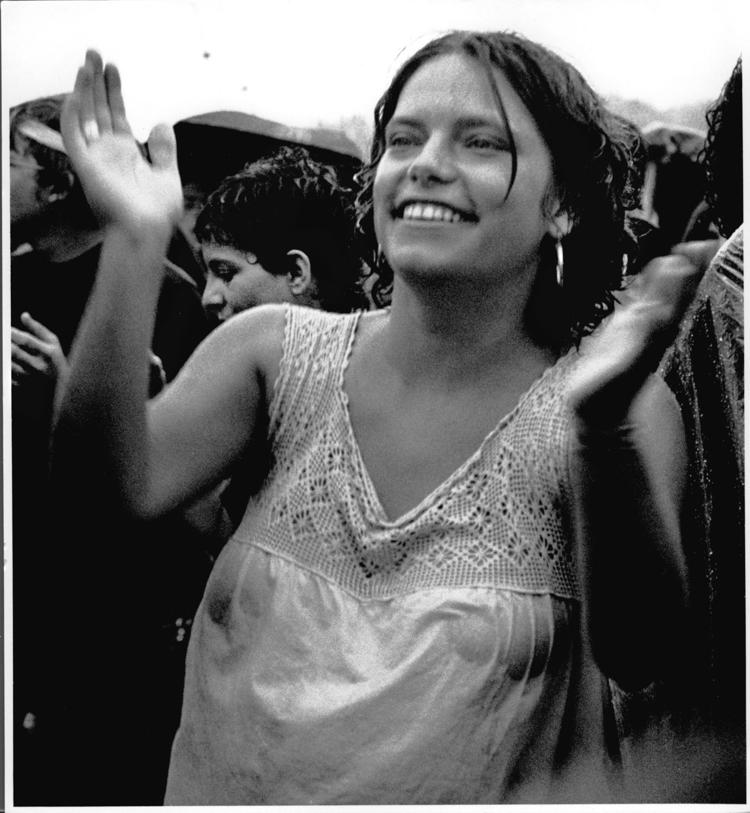 In 1969, rock festivals had been gaining in popularity, and Woodstock was the most memorable from that summer. But just a couple of weeks later, the New Orleans Pop Festival was held at the Louisiana International Speedway in Prairieville. Major rock bands, including several that had performed at Woodstock, like the Grateful Dead, Santana and Canned Heat, shared the stage with Louisiana's Deacon John and Dr. John. Dennis says he saw Janis Joplin three times that summer — in Atlanta, at Woodstock and then the New Orleans Pop Festival.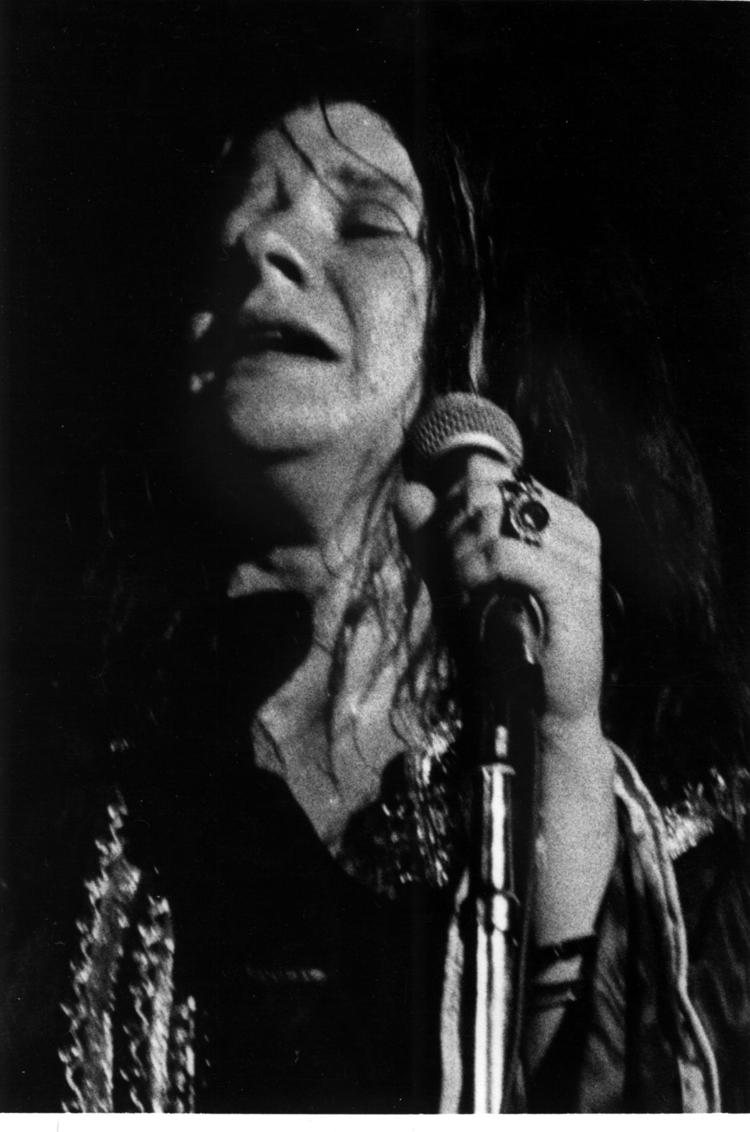 The next year, the Festival of Man and Earth saw, reportedly, Alice Cooper, Chuck Berry, MC5 and The Amboy Dukes play at Thunderbird Beach in Livingston Parish. And the storied Celebration of Life Festival took a stab at creating the "Louisiana Woodstock" in 1971 at McCrea in Pointe Coupee Parish.
Woodstock anniversary shows have also been occasional since 1969, but the two largest were in 1994 (which Dennis also attended) and the ill-fated, edgier Woodstock '99. A planned 50th anniversary Woodstock was recently called off after numerous production issues.
"I don't think those original peaceful, love, everybody's in the same boat — I don't think that's possible now," Dennis says.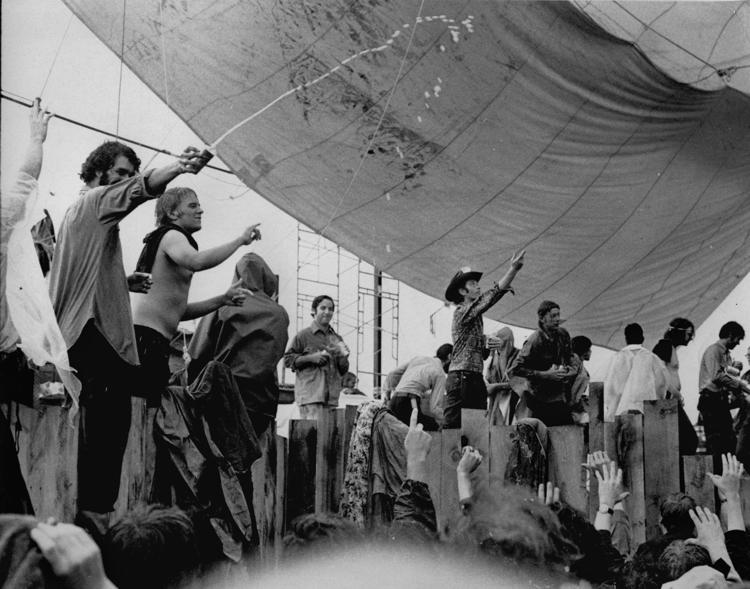 The music in 1969, Dennis adds, was exciting, but it carried a more mellow vibe that he thinks wouldn't work at a major music festival today.
"It was the most magical thing I've been a part of, as far as music," Dennis says. "I've been to a lot of concerts, but Woodstock — there were so many people, it was just mind-boggling."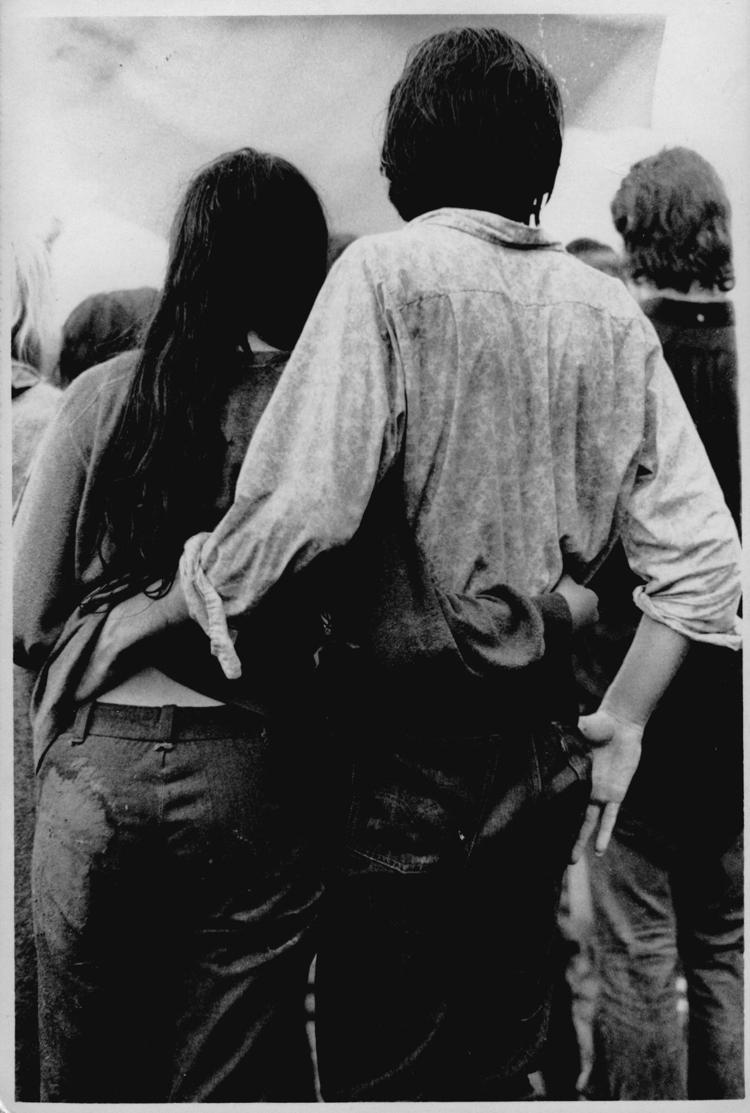 Interestingly, at one time The Advocate employed three photographers who all attended Woodstock: Dennis, staff photographer Bill Feig and Stephan Savoia, who now works for the Associated Press.
A half-century ago, on the morning of Aug. 18, Dennis collected his $32 and was ready to leave Woodstock. He had wanted to see Hendrix, but when Sha Na Na came on at 7:30 a.m. to play to a considerably smaller crowd, he thought Hendrix had canceled.
Dennis says he was exhausted and slogging his way through the mud, almost to the road, when he heard the first notes of "The Star-Spangled Banner." He thought it sounded like Hendrix, but he was too rundown to go back. He just kept walking.
"I'm still kicking my butt to this day," Dennis says with a laugh.
---
Woodstock 50th Anniversary Area Celebrations
Knock Stock Children's Music Festival: 4 p.m. to 8 p.m. Saturday, Aug. 17, and noon to 4 p.m. Sunday, Aug. 18, Knock Knock Children's Museum, 1900 Dalrymple Drive. With performances by Ziggy & The Junkyard Band, Polly Pry, Peter Simon, Dorothy LeBlanc and more, along with groovy activities and games. One-day tickets — $15-$20; two-day family passes (admits four) — $95-$135. (225) 388-3090; knockknockmuseum.org.
LASM Woodstock Celebration: 5 p.m. to 8 p.m. Saturday, Aug. 17, Louisiana Art & Science Museum, 100 River Road. Featuring after-hours, music-themed planetarium shows, including "America's Musical Journey" (5:15 p.m.); "Laser Beatles" (6:15 p.m.); and "The Pink Floyd Experience" (7:15 p.m.). Tickets for all three shows and two glasses of wine are $20 general, $10 members. (225) 344-9478; lasm.org.
Vibes in the 'Ville: 4 p.m. to 10 p.m. Saturday, Aug. 17, downtown St. Francisville. A Woodstock-themed downtown celebration, featuring shop specials, live music and vendors in Parker Park and a live tribute performance to the sounds of Woodstock. stfrancisville.us.
Woodstock South 50th: 5 p.m. to 10:30 p.m. Sunday, Aug. 18, Brickyard South. Woodstock-themed night with performances by Tim Marchand, Jullian Civello, Chris Roberts, Hana Hart and more. No cover and free food. facebook.com/brickyardsouth.
Woodstock 50 Concert: 3 p.m. to 6 p.m. Saturday, Sept. 7, Perkins Rowe. School of Rock Baton Rouge and School of Rock Metairie/New Orleans will host a mini-festival of Woodstock music, featuring more than 40 students performing 30 songs from the 1969 event, including works by the Grateful Dead, The Who, Janis Joplin and Jimi Hendrix. Free and open to the public. schoolofrock.com.