Like music in New Orleans and Louisiana, Cuban music runs generation to generation. Traditional music groups in the Caribbean island nation can consist solely of family members. Also like New Orleans — the American city considered the northernmost point of the Caribbean — music holds an important place in daily life.
"It's a similar panorama in Cuba," said John Hollis, longtime manager and producer for the Cuban music group Asere. "Culturally, socially, music is all around, all the time. And music education in Cuba is free. The system produces musicians of a very high standard."
Asere will bring its Cuban rhythms, music and dance to the Manship Theatre at 7 p.m. Sunday, Feb. 17. The show features musicians and dancers from across Cuba.
Cuban music received an international boost after American guitarist Ry Cooder went to Havana in 1996 to record an album featuring great Cuban musicians from the 1950s. Released in 1997, "Buena Vista Social Club" became a worldwide sensation. The album, a corresponding documentary film and "Buena Vista Social Club" tours helped Asere, which also began in 1996, raise its own international profile.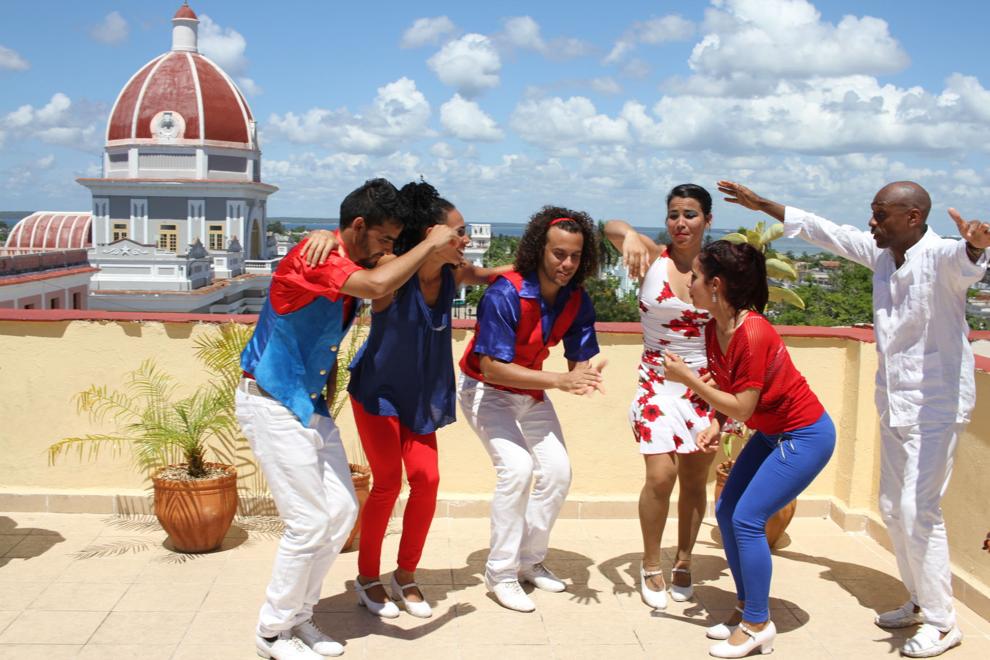 The success of "Buena Vista Social Club" "made a massive difference for Cuban music," Hollis said.
"Buena Vista Social Club" also brought worldwide attention to son cubano, a musical style that had previously been known mainly to world-music connoisseurs.
Son, based in African rhythms and featuring call-and-response vocals, originated in rural, eastern Cuba at the end of the 19th century. In the early 20th century, it was all the rage in the salónes of Havana. In the 1970s, son became a key ingredient in salsa, which emerged from the Latin music scene in New York City.
"Some of the media saw Asere as the young son rebels," Hollis said. "Not that we were rebellious, but we were a new generation playing music from the same roots. The musicians in Asere were inspired by the hypnotic groove and soulful vibe of son music. They inherited the music of their forefathers, musicians like Miguel Matamoros from the early 20th century. But when they formed Asere, performing this music and playing acoustic instruments was not a fashionable thing for young musicians to be doing."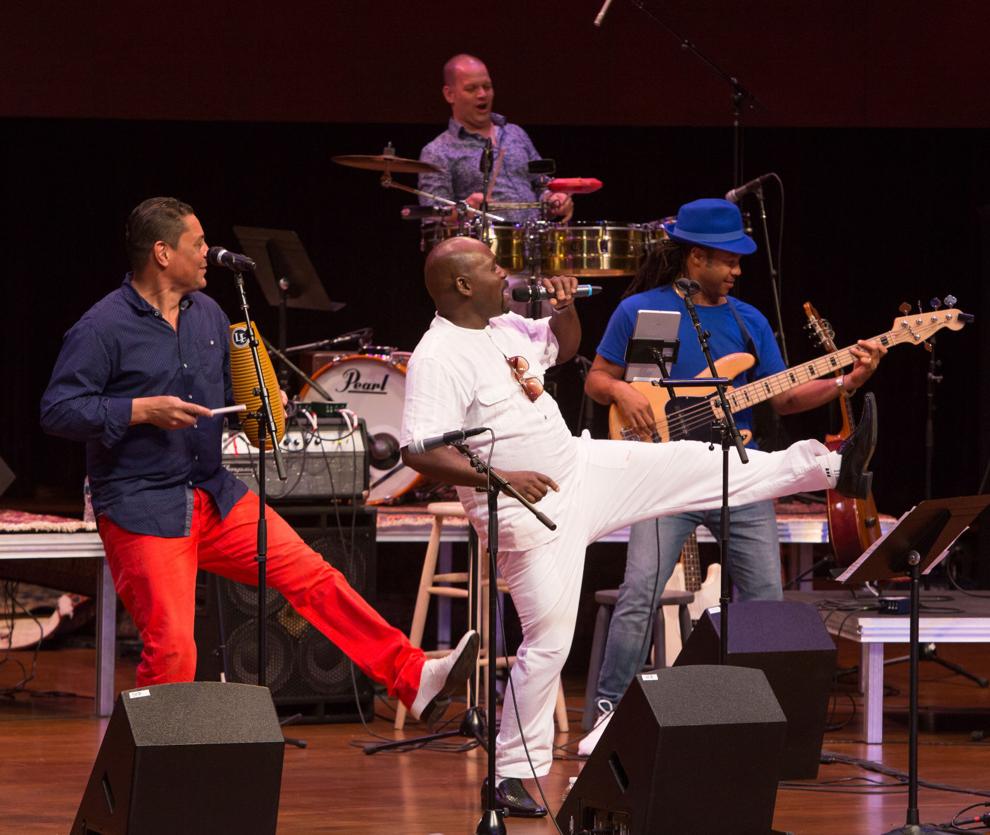 During Asere's nearly three decades of performing, the group expanded Cuban music tradition, composing new songs based in the tradition and collaborating with such non-Cuban artists as the Colombian singer Totó la Momposina and the Panamanian-American jazz-fusion drummer Billy Cobham. 
Asere also performs cha-cha, changüí, pilón, nueva trova, guaguancó, guaracha and bolero.
"They all have African and Spanish influences in common," Hollis said. "These are the main roots in our music. Our mission is to respect our roots whilst developing the music, so we cover a range of different rhythms regardless of trends."
Naturally, the percussion family of instruments is well-represented in Asere. The group performs with congas, bongos, timbales, an arsenal of Cuban percussion instruments and guitar, tres, electric and acoustic bass, violins, trumpets and trombone.
Many musicians in Cuba perform traditional music, but it is not popular in a commercial sense on the island, Hollis said. The most popular musical styles in modern Cuba include reggaeton, timba (based on salsa, American funk and rhythm-and-blues and Afro-Cuban folk music) and various strains of techno music.
Because Cuba's colonization by the Spanish eradicated the island's indigenous people and their culture, traditional Cuban music is based on African and European styles.
"The nature of the African rhythms brought to Cuba is difficult to pinpoint," Hollis said. "Because, as we understand it, the slave trade mixed African ethnicities to cause disorientation and thus gain greater control. But through an Afro-Latin project I'm working on, I have found links with various West-African styles. The European elements in Cuban music come from the Spanish tradition of ballads, coplas and décimas."
Asere's musicians strive to connect with audiences in the deepest way possible, Hollis said.
"By moving their hearts, communicating with good energy and inspiring them through vibrant music delivered in a humble way," he said. "We are happy to have the opportunity to share our music with U.S. audiences."
---
Asere: Havana Cuba All-Stars
7 p.m. Sunday, Feb. 17
Manship Theatre, 100 Lafayette St
$25-$45