New Orleans rhythm animates Johnny Vidacovich. A master drummer from the city of drummers, he grew up with his Sicilian grandmother in a shotgun-house neighborhood pulsing with the syncopated city's beats.
Through decades of drumming, Vidacovich has played funk, rhythm-and-blues, rock, country and a lot of jazz. Along with leading his own trio and its revolving cast of players, he has performed onstage with piano greats Professor Longhair and James Booker, and his dozens of recording credits include albums by Harry Connick Jr., Mose Allison, Charles Neville and Chet Baker.
Vidacovich performed at the first New Orleans Jazz and Heritage Festival in 1970 and every Jazz Fest since. At the recent 50th Jazz Fest, he made four appearances: with fellow rhythmists Herlin Riley, Shannon Powell and Terence Higgins for the festival's "Give the Drummer Some" set; with Astral Project, the intrepid jazz group he's been a member of since the 1970s; with the Voice of the Wetlands All-Stars; and he was an interviewee at the Music Heritage Stage.
"A lot of nice gigs," Vidacovich said. "Everybody showed up. Real good audiences that were very much part of making the music what it is. So that made the festival twice as good."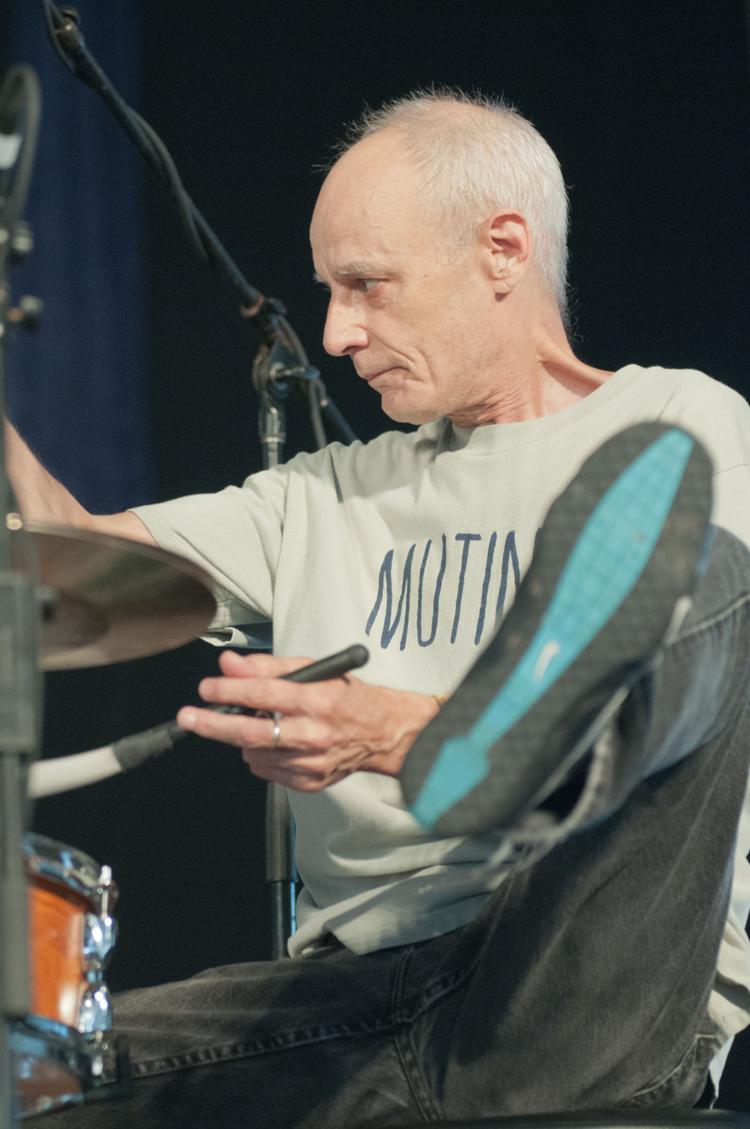 On Friday, May 17, Vidacovich will perform with his trio at Zeeland Street Market. The show, hosted by Dyson House Listening Room, starts at 7 p.m.
In April, Vidacovich joined his fellow Longhair bandmates Alfred "Uganda" Roberts and Tony Dagradi (also a member of Astral Project) for the New Orleans Jazz Museum's Professor Longhair Symposium. The three musicians played sessions for Longhair's final studio album, 1980's "Crawfish Fiesta."
"Fess was a great guy and a great musician," Vidacovich recalled. "No attitude. He was free of all typical bandleader BS. He treated me nice. We spent a lot of time talking because we made long trips together."
Longhair died unexpectedly on Jan. 30, 1980, just as the career revival that began in 1971 at the Jazz Fest was reaching new highs.
"Our band members had finally gone from making $60 to $260 apiece," Vidacovich said. "And then Fess dies, right as it was coming together."
Vidacovich's Astral Project bandmate, guitarist Steve Mazakowski, will be one-third of the Johnny Vidacovich Trio on Friday in Baton Rouge. The group's rotating membership keeps things fresh.
"It's not the same three guys all the time, and it's never the same music," Vidacovich said.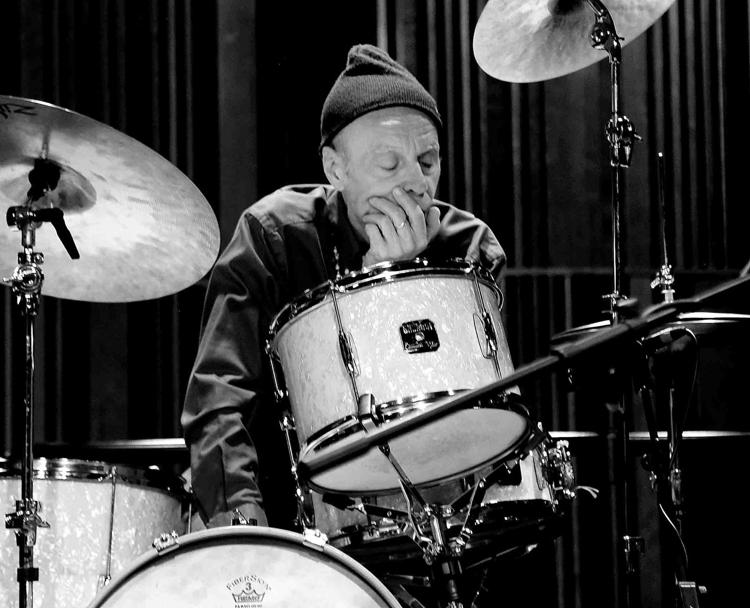 The drummer leaves his music business and even the selection of musicians he performs with to his wife, Deborah.
"Deborah says, 'How about if we put this guy with this guy with this guy?' And I'm going, 'Oh, no. That'll never work.' But then she talks me into it. So, what I didn't think would work, she figured it out and it worked like a charm."
Organist Joe Ashlar will be the trio's third member at Friday's Dyson House show.
"Joe's a young cat, man, but he's a virtuoso," Vidacovich said. "He's not just a piano player who plays organ (on the side). And then I got my boy, Steve Mazakowski. I've been playing with him for 50 years. He and I are like the same molecule."
Ashlar will want a set list for the Baton Rouge show, Vidacovich said, "but usually we don't stick to it."
Since 2003, the Vidacovich Trio has performed Thursday nights at the Maple Leaf Bar in New Orleans.
"It's my Thursday night steady, if I'm in town," he said. "I've been playing at the Maple Leaf since the '70s with all kinds of bands — blues bands, rock bands, jazz bands, Professor Longhair, James Booker."
Turning 70 on June 27, the drummer and drum teacher says he's contemplating working less than he has through the past 50 years.
"I plan to gradually calm down on playing so many gigs," he said. "Playing certain gigs here and there in order to pay a bill is something I don't want to do anymore. I want to play music because I love to play music and I love the people. I had to work for The Man all of my life. I'm surprised I made it to 70. Because I'm surprised about that, I'm taking on a new attitude."
---
Johnny Vidacovich Trio
7 p.m. Friday, May 17
Dyson House at Zeeland Street Market, 2031 Perkins Road.
$25-​$45