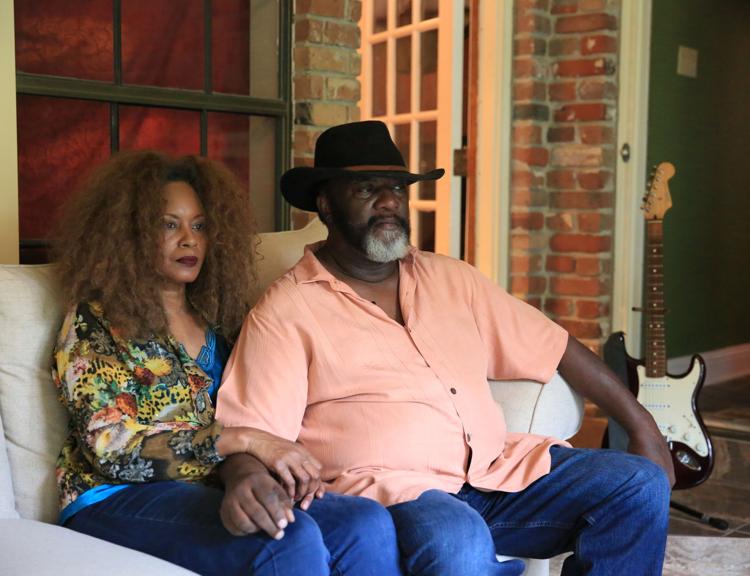 On stage, Smokehouse Porter sings in low, sandpapery tones. "Oh, well, I'm the king — I'm king of the gutbucket blues," Smokehouse intones over a slow, swampy groove, while Mamie Porter, his wife, coos liquid-soul backup.
Despite his blues growl, Smokehouse is warm and welcoming during an interview at his and Mamie's home near Sherwood Forest Boulevard.
"So many people," Mamie said, "everybody I meet, tells me that he's the nicest person you'd ever want to meet. A lot of people just give him a lot of love."
Love is all around when the Porters are on stage. Performing standards by classic Louisiana, Chicago and Delta blues artists as well as tradition-based songs they've written themselves, Smokehouse and Mamie are authentically down-home.
"Our music is a combination of swamp blues and Mississippi Delta blues," Smokehouse said. "We mixed it all up and came with the gutbucket blues. I'm the king of the gutbucket blues and she's the queen. But we ain't trying to step on nobody's foot. I'm not saying I'm the king of the blues — just the gutbucket blues."
In recognition of their 25 years of singing the blues together, the Porters will receive the Slim Harpo Pioneer Award on Thursday during a ceremony and jam at Time Out Lounge. The Slim Harpo Music Awards are named in honor of the 1960s blues star from Baton Rouge whose given name was James Moore.
The other 2018 honorees are Legend Award recipient Shannon Williford and Ambassador Award winner Henry Turner Jr.
The Porters began their musical partnership in 1993 and married in 1999. Being a couple that plays blues on stage together, Mamie said, "it really is great. It's got a lot to do with us being together for so many years as a team in music. It's like we know each other's moves. And I'm totally relaxed with him. I'm not saying that I can't perform with anybody else, but I don't want to be with anybody else. I'm at home with him. And he is the blues."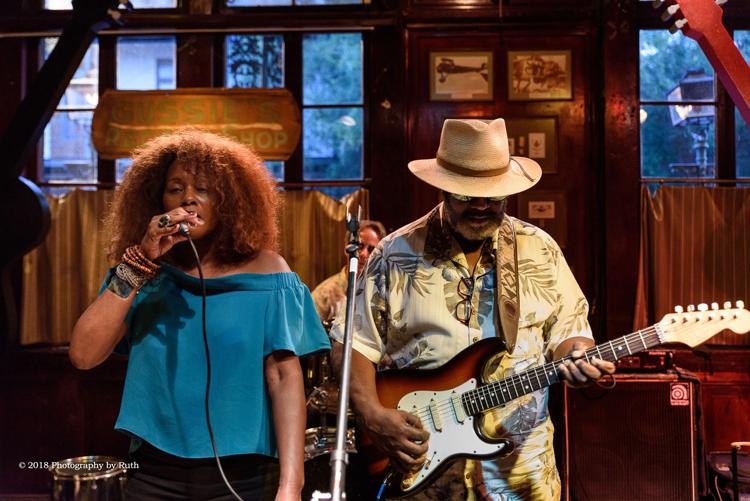 Both Smokehouse and Mamie have been surrounded by music since childhood. Mamie sang in a children's choir at church. She harmonized with her sisters at home. Her four years in the choir at Scotlandville Magnet High School taught her to appreciate all kinds of music.
In his Scotlandville neighborhood, Smokehouse knew a blues musician from Mississippi. And at 12, he witnessed a local revival led by a guitar-playing preacher, James Cannon. The spectacle and its music made a huge impact on Smokehouse.
"I saw the women out there just jumping and he was playing the guitar," Smokehouse recalled. "James Cannon said it was gospel music, but it sounded like blues. I heard him playing guitar and, man, I fell in love with that."
The preaching musician gave Smokehouse a guitar. "My dad painted it black and put my name on it."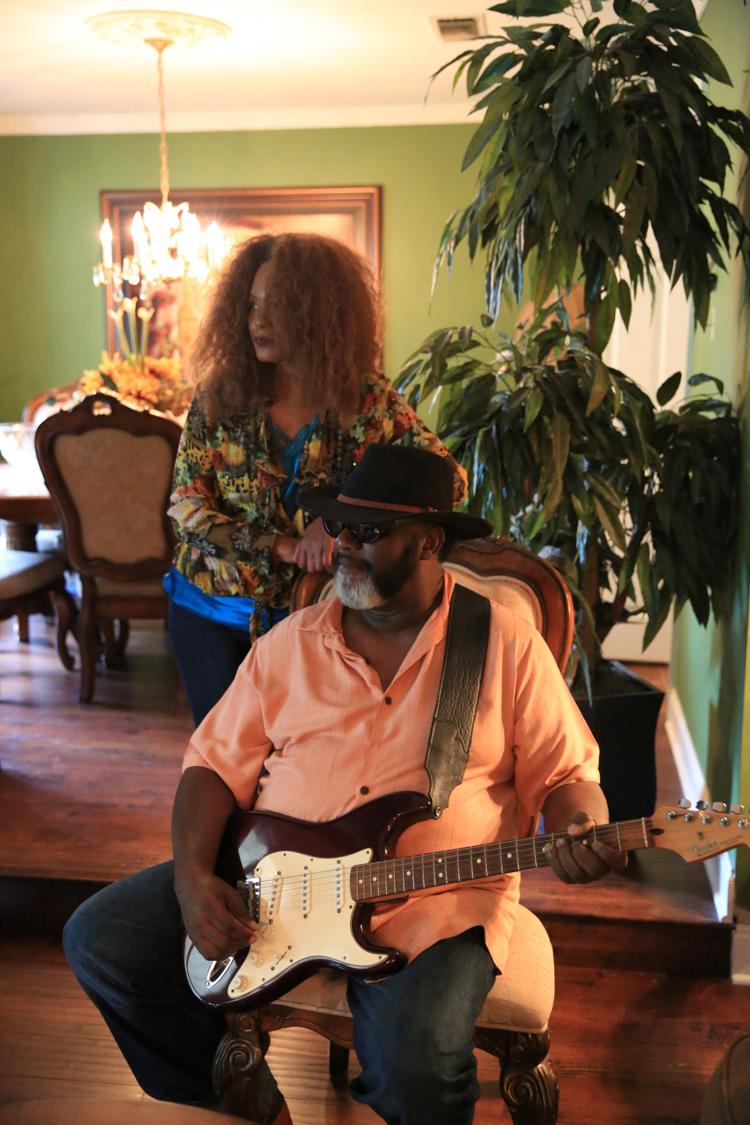 After both the preacher and the blues musician left Scotlandville, Smokehouse played guitar only periodically. He didn't get serious about being a musician until the early 1980s.
"I started being around guys who were really playing," he said. "Some of them were playing R&B, but a lot of them were playing blues."
Smokehouse's early career includes his 1980s appearances at the Baton Rouge Blues Festival with the late William W. Woolfolk, a mentor and friend. "Woolfolk took me under his wing," he said.
Decades before Smokehouse and Mamie played music together, they dated briefly. She moved to Chicago in 1972 and continued her musical activities there, singing rhythm-and-blues and some jazz. "I love jazz, but I'm a blues woman," she said.
In 1983, Mamie returned to Baton Rouge. But she and Smokehouse didn't run into each other again until the early '90s. Music brought them together as performers and then as a couple.
The Porters very much feel they're an extension of Baton Rouge blues tradition. Although Smokehouse never met Slim Harpo, he's always been a fan. The 1965 Slim Harpo hit "Baby, Scratch My Back" was the first song he learned to play.
"Ever since I was a child, Slim Harpo has been one of my favorites," Smokehouse said. "He's an inspiration for me."
The Porters were also great friends with two of Slim Harpo's contemporaries, Arthur "Guitar" Kelly and "Rockin' " Tabby Thomas.
" 'Guitar' Kelly and Tabby Thomas encouraged me," Mamie said. "They told me to keep doing what I'm doing, don't change."
Thomas also told Mamie she was a unique singer. Then and now she's one of the few female blues singers in Baton Rouge.
"I was influenced by male blues artists, so to be amongst the guys out there doing the blues is right down my alley," she said.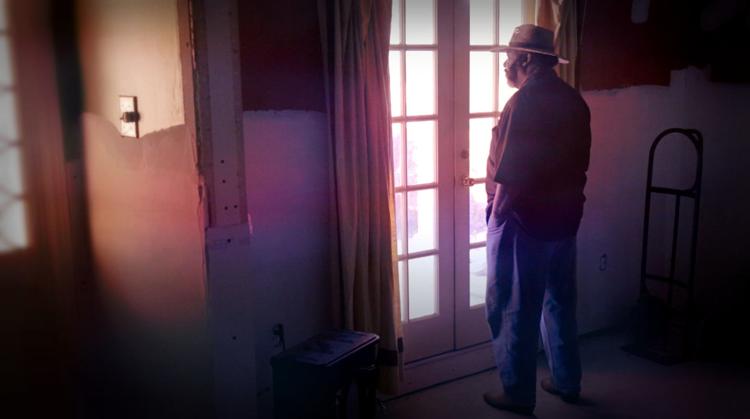 In 2003, the Porters released their all-original album debut, "King & Queen of The Gutbucket Blues." They issued a single, "Rudolf's Got the Blues," in 2011. They plan to record their second album next year. The Porters delayed the latter project and stopped performing after both of their mothers became ill.
"Our parents were just like a heartbeat for us," Smokehouse explained. "We stayed off the scene for some years."
Another delay came with the 2016 flood that sent 3 feet of water into the Porters' home. Filmmaker Evan Kidd chronicled the Porters, their music and work to rebuild their home in the documentary short "We Lived the Blues." The film screened at this year's Louisiana International Film Festival. Kidd plans to release it online on Nov. 18 through facebook.com/rocksetproductions.
"I knew I had to tell Smokehouse and Mamie's incredible story of recovery and perseverance," Kidd said.
"We've been working hard trying to reach people," Mamie said of the blues life she and her husband share. "That's what it's all about — touching hearts and making the day for somebody who needs that boost."
---
Slim Harpo Music Awards
Thursday, Nov. 15. 6 p.m. social hour; 7:30 p.m. awards; 8 p.m. jam session
$20 advance; $25 at the door
Time Out Lounge, 4619 Bennington Ave.
louisianasmusic.com; reverbnation.com/smokehouseporter
Legend Award: Shannon Williford
Shannon Williford, this year's Slim Harpo Legend Award recipient, founded the Thursday night blues jam at Phil Brady's Bar. The Brady's jam, a Baton Rouge institution, celebrated its 30th anniversary in 2016.
Williford — a singer, harmonica player and music educator — moved to Nashville in 1995, but he's never lost touch with Baton Rouge or Phil Brady's blues jam.
Like the Porters, Williford found mentors in Tabby Thomas and "Guitar" Kelly. "When I first went to Tabby's (Blues Box and Heritage Hall), I sat in the back corner with my harmonica," he said from Nashville. "I was trying to figure out how to sound like Moses 'Whispering' Smith. He was so exciting. He energized the people when he got on stage."
Invited to the stage by Kelly at Thomas's long-running club, Tabby's Blues Box, Williford made his harmonica-playing debut. Following that first Blues Box appearance, he participated in the club's jam every Wednesday night.
"But I would always wait until Raful Neal and Mos' and those guys left," Williford said. "I didn't want to be playing with any of the real cats."
Williford views his Slim Harpo Legend Award with humility.
"When I think of legends, I think of Rudy Richard and James Johnson and Larry Garner," he said "Real Baton Rouge legends. But I'll humbly accept it."
Ambassador Award: Henry Turner Jr.
Ambassador Award winner Henry Turner Jr. is a musician, music entrepreneur, founder of Henry Turner Jr.'s Listening Room and leader of the long-running Louisiana-reggae-funk-soul band Henry Turner Jr. and Flavor.
Turner has personal and family connections to Slim Harpo. In the 1960s, Turner and James Moore (Slim Harpo's given name) were neighbors on North 36th Street. Moore and his wife, Lovell, lived two houses from one of Turner's aunts. And one of Turner's cousins married Lovell Moore's sister.
A child in the 1960s, Turner remembers the Moore home as a house of blues.
"Whenever we went to that house, there was music going on," he said. "I remember Slim Harpo rehearsing in the front yard with James Johnson and the band members."
Only later, however, after Moore's death at 46 in 1970, did Turner realize what an influential musician Slim Harpo was.
"Now we understand that these guys were on the cutting edge, right there where they were supposed to be," Turner said. "I'm thrilled to be able to carry that banner and wave that torch."