Alfred Banks aptly named his recently wrapped solo tour #TheTherapyTour. The up-and-coming New Orleans emcee has been building success over the last few years while his musical focus has shifted: He's openly addressing mental health and promoting a more well-rounded depiction of the human inside of the rapper persona.
South Louisiana hip-hop fans may have seen Banks as the flashy, young emcee with locks and dope sneakers rocking a mic with a decorative scarf wrapped around it, but he's currently riding a different wave. Two years ago, the suicide of his older brother prompted Banks to begin talking about mental health awareness. And in early 2017, he released "The Beautiful," a 12-track LP that features a conceptual approach to dealing with schizophrenia and the complexity of identity. The project debuted at number 12 on iTunes' rap and hip-hop chart and landed a spot on Billboard's Top 100 HeatSeeker Chart. It also led to partnerships and speaking engagements with mental health expos and symposiums.
"Mental health is just one of the things that I want people to be open to talk about," Banks said. "It started when I lost my brother, but then I also realized that I had some issues that I could never put a name to and I realized I had some things that I needed to work on as well, and I've started therapy."
But Banks doesn't want to be known as "the mental health rapper." He said he believes his new wave of music is simply presenting a whole human, as opposed to a one-sided rapper persona.
"I think a lot of the more popular music is very one dimensional — it's just more about having fun, having fun, having fun, having fun, but we don't always have fun," Banks said. "We gotta make it OK to talk about the things that are not 'having fun.' I'm very transparent and the older I'm getting, the more I realize that this rapper bravado, this rapper swag or style is not who I am 100 percent of the time.
"Music isn't just to have fun all the time — I would love to have fun all the time, but that's not realistic, and I think we need to be more realistic in our music. I just want to make sure that every single thing that's on your brain, you can talk about it and there's no stigma about it, no awkwardness."
Once known as Lyriqs Da Lyraciss, Banks began his career at age 17 and has shared stages with Rakim, Lupe Fiasco, Wu-Tang Clan, Chris Brown, Tyga, Desiigner and Kendrick Lamar, among others. He appeared on Complex Magazine's list of 10 up-and-coming New Orleans emcees, been featured on The Fader, HipHopDx, Okayplayer and on BBC Russia. He's played Voodoo Festival, Buku Festival, Austin's SXSW, and Reeperbahn Festival in Germany. He has even appeared in a European-aired Volkswagen commercial, filmed in Spain, that featured his song "HomeComing."
"Honestly, success is supposed to happen when you're really good at what you do and work hard," Banks said. "I don't really feed into the accolades so much. It's dope, but I'm more about what's happening tomorrow and not what happened yesterday. I appreciate it because it keeps me going and fuels me to want to keep doing stuff. The Volkswagen thing did make me really excited — it was my first time leaving the country and it changed my life financially. It exposed me to a whole other world of hip-hop and I actually have fans overseas."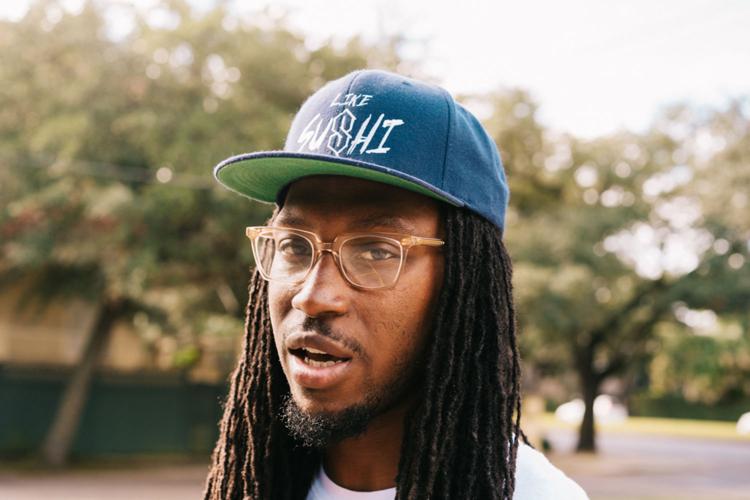 While he's gotten international attention, Banks is still a New Orleans guy who can be found rocking local stages and consistently creating new music. His most recent project, "Mere-Exposure Effect," was written in a 24-hour period and continues to explore the newness that is Banks' concept of the whole human. The five-track EP is also, according to Banks, a really good time.
"This project is a little easier to consume," he said. "People are really loving it and I'm really happy with the way it's been received, and it's cool to show people that I'm not this super serious rapper all the time, because that's not the case."
Banks will open for Big Freedia and Tank and the Bangas on Friday, Nov. 30, at The Varsity Theatre. He has been the show opener for the tour in select cities.
"I'm coming to bring energy," Banks said. "With Freedia, you get hypeness, you get bounce music. With Tank and the Bangas, you get jazz and funk. When you get me, you get hip-hop through and through and dope energy, and I think it's a great contrast to the other two acts, so starting off with someone like me presents a combination of what both of those acts do.
"It's just really cool to be in a venue and every person on the show is from where I'm from and all the staff on tour is from where I'm from," Banks added. "It's cool to come full circle. We're all doing well in our respective ways, and we come together in other parts of the country and bring New Orleans to another city."
---
Big Freedia/Tank and the Bangas/Alfred Banks
9 p.m. Friday, Nov. 30
Varsity Theatre, 3353 Highland Road
$23 advance; $25 day of show