Local Notes is a column rounding up the latest news from the Baton Rouge music community. Have a new single, just announced your album release date or about to head out on tour? Let us know about it by emailing jclapp@theadvocate.com.
New indie folk fest kicks off this weekend
A new Baton Rouge music festival wants to shine a light on the city's indie folk and singer-songwriter communities.
The Baton Magique Indie Folk Festival will be a one-day, free festival featuring sets by Ship of Fools, The Big Burly Man, Amelia Ryland, Palomino Darling, Kristen Foster, Ben Blair, Logan Ashley, J.M. Fritz and Ryan Harris, Evan & The Riverlites, Ameal Cameron, Randolph Thomas and Mumble Morris.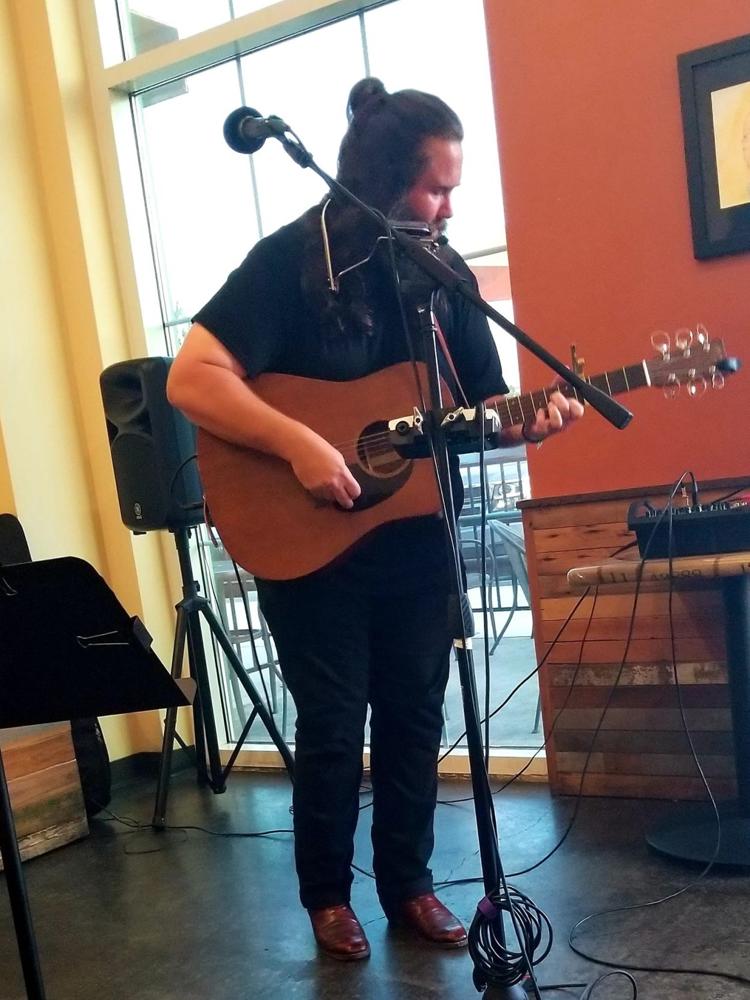 The family-friendly event runs 11 a.m. to 7 p.m. Sunday, Oct. 6, at Tin Roof Brewing Co., 1624 Wyoming St. Along with music, arts vendors will also be set up around the festival.
Baton Magique "is just trying to get more attention to" Baton Rouge's folk scene, said Donald Gelpi, who organized the community-focused festival. "We're here, but we're in that dark corner of the room where the light's not shining. I'm trying to get that lamp to try and shine a little bit of that light over here, so that Baton Rouge can see us."
Gelpi hosts several open mics around Baton Rouge and also performs regularly as The Big Burly Man. He said he wanted to organize an event, booked with a lineup of local talent that blew him away, that wasn't just for the folk community but also could be celebrated by Baton Rouge.
"I want the people of Baton Rouge to be happy for this festival," Gelpi said. "Just as much as it is our festival, I feel like it's their festival as well. We're all from Baton Rouge and we want the people of Baton Rouge to come out and hear us. We're you're home team, come out, have a beer and check out some great original music."
For more information on Baton Magique Indie Folk Festival, go to facebook.com/thebigburlyman.
Fresh tracks
Tchoup, one of Baton Rouge's newer rock 'n' roll bands, recently released its first two tracks, "Humidity," a 1970s-ish wobbly psych-rock song, and the funky, four-on-the-floor "Ain't Nothin' (But a Fool)." The songs can be found at partiallysealed.bandcamp.com, and look for Tchoup opening for Shannon and the Clams on Thursday, Oct. 10, at Mid City Ballroom. 
Baton Rouge pop band RiaRosa last week released its latest single and video, "Don't Look Back." The dancing-through-a-dream track is available on Spotify and Apple Music. Look for the video on the band's Facebook page at facebook.com/riarosaband.
Hardcore band DownCast also has a new track and video. The Baton Rouge band released "Take a Look" last week, with help from area music group WhiteDirt. "Take a Look" is available on all major streaming platforms, and the video can be found at facebook.com/downcast225.
On the calendar
Tidus will release an EP on Saturday, Oct. 5, with a show at Mid City Ballroom. The emo-tinged post-hardcore band will be joined by Scissordicks, Mayrunner and Jessica Daye, with several local artists set up and selling their works. Doors open at 8 p.m. and music starts at 8:30 p.m. More about the band can be found at facebook.com/tidusband.