Shannon McNally sings with a sultry Southern blend of country soul, twang and grit. A New York native, she's dwelled in the humid South for nearly 20 years — five years in New Orleans, 12 in north Mississippi and, for the past two years, Nashville.
Motivated by her love for American roots music and a distaste for the music business, McNally moved to New Orleans from Los Angeles in 2001. She had found L.A. to be a cold and sterile place, the opposite of the small-town warmth and creativity-fostering gris-gris she relished in New Orleans. Vexing post-Hurricane Katrina setbacks involving the renovation of her house in the Bywater, however, led McNally and her then-husband to stay in Mississippi after the storm.
McNally doesn't get back to Louisiana as much as she'd like, but she's performing Friday, March 29, at the Dyson House Listening Room in Baton Rouge. She's also playing Lafayette's Blue Moon Saloon on Thursday, March 28; Chickie Wah Wah in New Orleans on Saturday; and Mobile, Alabama, on Sunday.
McNally's Dyson House show will be the final performance at the venue's Jefferson Highway location. Dyson House co-founder John Burns sold the property in December, but he plans on continuing the concerts at locations around Baton Rouge, including 20 shows already scheduled for Zeeland Street Market on Perkins Road.
"Shannon McNally is the perfect final show at Dyson House," Burns said. "Her soulful Americana style rocks, and she has lyrics that actually mean something."
Bringing a four-person band along, McNally will survey her eight studio albums, including 2017's "Black Irish." She'll also sing songs from a project that's especially close to her, "Small Town Talk," 2013's tribute to the late Bobby Charles.
Charles, an Abbeville native, composed rock 'n' roll era classics recorded by Fats Domino ("Walking to New Orleans"), Clarence "Frogman" Henry ("I Don't Know Why but I Do") and Bill Haley and His Comets ("See You Later, Alligator").
"Bobby's songs transcend time and trend," McNally said during a recent phone call from Nashville. "They're more like haiku, in some ways, than songs in that they express much and suggest more in the fewest possible words. 'Simple,' as it turns out, is really hard."
Charles attended the "Small Town Talk" recording sessions at Dockside Studios in Maurice.
"I made the record with him," she said. "He was in the studio the whole time."
The album's all-star session players include guitarists Derek Trucks, Vince Gill and Luther Dickinson and Mac Rebennack, aka Dr. John, and his Lower 911 Band. Rebennack, Charles' friend and songwriting partner, coproduced "Small Town Talk" with McNally.
"They were characters full of magic and voodoo and rock 'n' roll," she said of the colorful pair. "In 1955, it was illegal in Louisiana for black and white people to be on the same stage without being separated by a curtain. They flagrantly broke that. They were irreverent towards law and order and racism. Highly principled, irreverent criminals."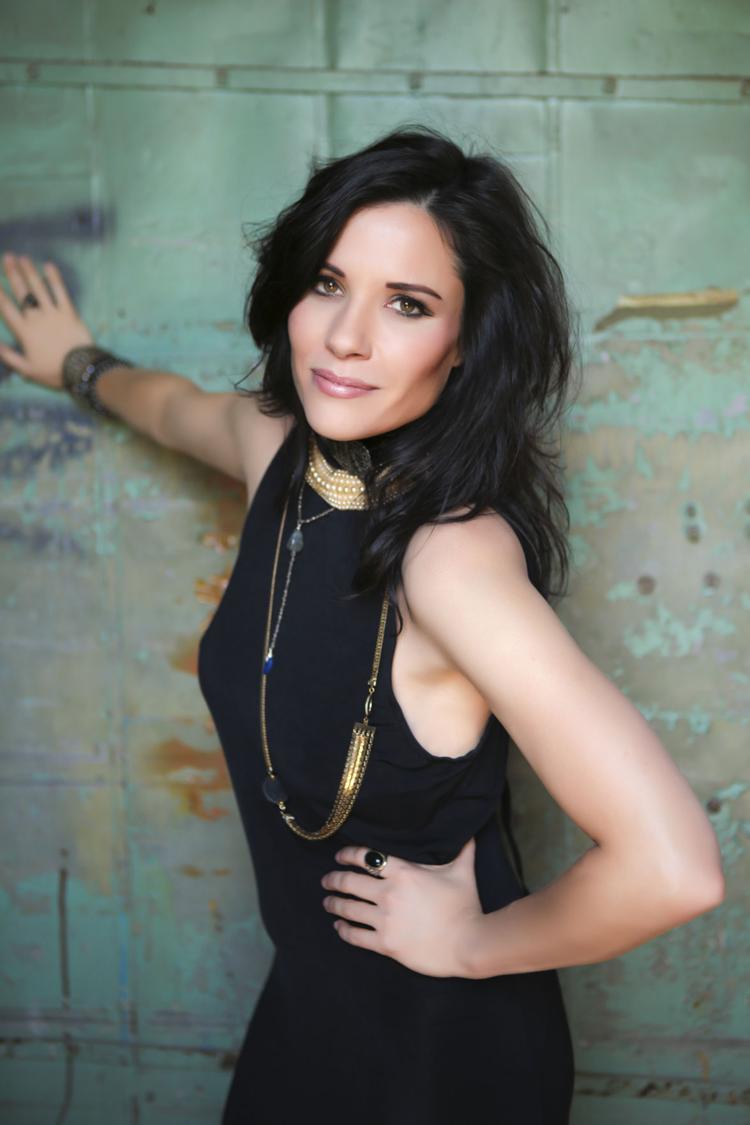 McNally's customary devotion to craft and authenticity manifests itself again on the 46-year-old singer-songwriter's latest album, "Black Irish." Rodney Crowell, the neo-country traditionalist who previously helmed classic recordings by Emmylou Harris and Rosanne Cash, produced the record.
"He's a fantastic craftsman," McNally said. "And Emmylou Harris sings on it, so I'm keeping really good company on this record."
"Black Irish" features six songs composed by McNally and/or Crowell and seven interpretations of mostly lesser known material by Robbie Robertson, J.J. Cale, Susanna Clark, Stevie Wonder, Emmylou Harris, Muddy Waters and Pops Staples.
"So many songs by great artists don't get performed," McNally explained. "It's important to sing good songs, otherwise they are lost. I like to sing good songs and I like to hear my songs, if they stand up, alongside of them. That's what this record was about."
While she has worked with many great artists, McNally couldn't quite gather the courage to speak to J.J. Cale, one of her major inspirations, when the opportunity presented itself. Cale's song catalog includes the Eric Clapton hits "After Midnight" and "Cocaine" and Lynyrd Skynyrd's "Call Me the Breeze."
"Everything about J.J. was subtle and smart," she said. "He's the Mona Lisa of rock 'n' roll, a virtuoso of nuance. To me, nuance is the wild, Wild West because very few people have it or even think it's important. Everybody's looking for a smirk or something cute."
McNally's chance to meet Cale came in 2004, when he played a show at the House of Blues in New Orleans.
"I stood next to him on the street outside of the House of Blues for about 20 minutes," she said. "He was smoking a cigarette. I was too shy, I didn't want to bother him, so I stood there and had a cigarette, too. But that 20 minutes was nice. I checked him out."
---
Shannon McNally / Jack Barksdale
7 p.m. Friday, March 29
Dyson House Listening Room, 7575 Jefferson Highway
$25-$40