Grammy-winning Christian music singer Lauren Daigle came home to Louisiana Friday night for a concert at the Raising Cane's River Center. The singer's family members from Baton Rouge, Prairieville and Lafayette attended the concert and a pre-show meet-and-greet during which Lt. Gov. Billy Nungesser presented Daigle with the True Louisiana Ambassador Award.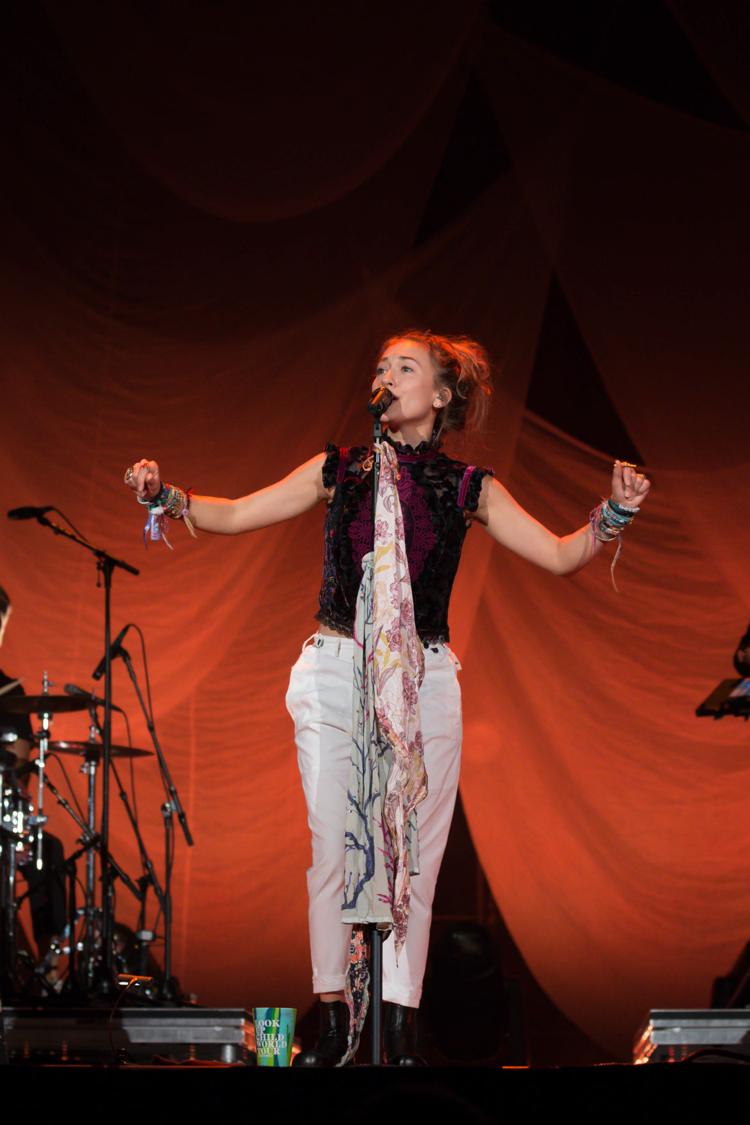 "I love this state so much," Daigle said upon receiving the award. "I have so many fond memories of this place. It takes leaving a place sometimes to realize how good you really had it. That's what Louisiana is to me."
Daigle's Baton Rouge concert followed last week's news that her song, "You Say," broke the record for the most weeks at No. 1 on Billboard's Hot Christian Songs chart. Since the release of her third album, 2018's "Look Up Child," Daigle, 28, has broken sales records on the Christian music charts, crossed over to pop success and won Grammy Awards for "You Say" and "Look Up Child."
Daigle previously performed at the Raising Cane's River Center in 2017 with the multi-artist Outcry Tour, but her Friday show at Baton Rouge's largest performance venue was her first local headlining show. Daigle lived in Baton Rouge before her family moved Lafayette when she was 7, and she attended LSU before her move to Nashville, Tennessee, in 2012.
"I remember thinking, man, maybe one day I'll be able to headline here," Daigle said backstage Friday night. "So, to see that's just a few years later and it's happening, it makes it really special."
Daigle has "pinch-myself moments," she said. "Anytime that I see tears fall down someone's face or see someone give a loved one a hug while I'm singing a song, there is nothing like that feeling. I see how God has taken these songs all over the world. It doesn't get old."
Later, on stage in the River Center, the Daigle showcased a mighty voice. Her outsized stage presence touched every corner of the nearly sold-out venue.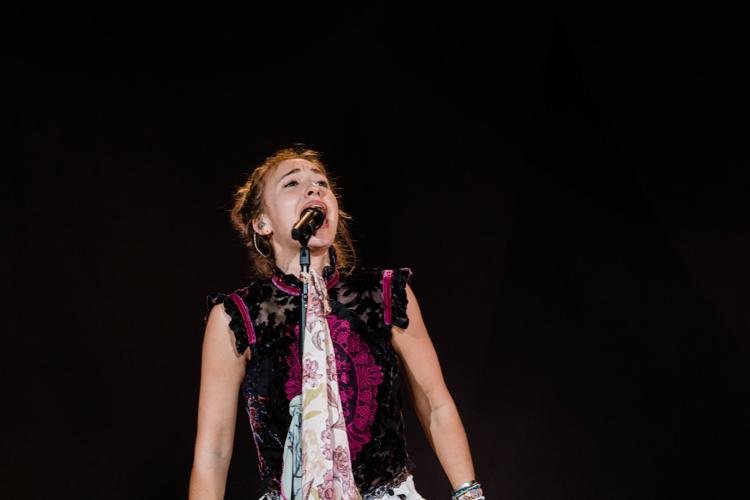 In January, Daigle will head out on her first arena headlining tour, performing 44 dates between January and July in four countries. The tour will end July 18 at the Cajundome in Lafayette, the city she considers her hometown.
Concerts in Louisiana that her family can attend are among her favorites, Daigle said.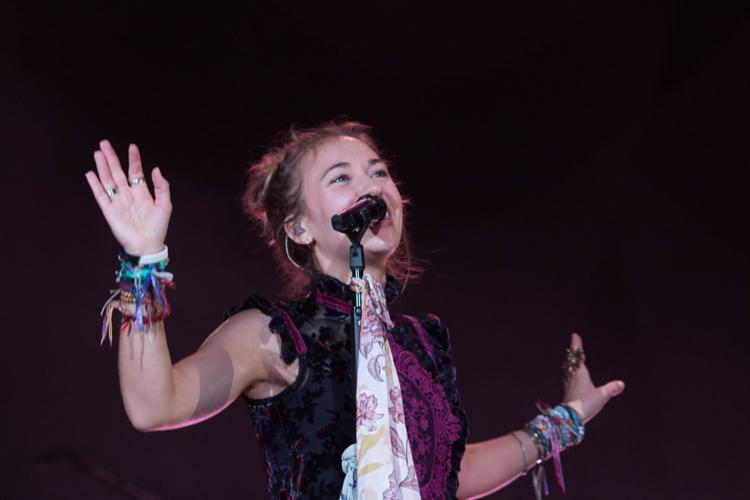 "The best part is coming home to Louisiana and being able to exhale," she said. "People understand my jokes here. It's just so sweet to be surrounded by people I love and a culture that I love. That makes this really special."
Daigle family members who attended Friday's show and meet-and-greet included her father, Mark, sister, Madison, grandparents Bert and Caroline Daigle, and grandmother Mary Ann Wood. Her mother, Laura, was babysitting Daigle's brother Brandon's children in Texas.
When Daigle gave her family a preview of her album, "Look Up Child," her grandfather, Bert, a former musician, predicted big things.
"Before the record came out, I played it for my whole family in the studio," Daigle said. "They got the first listen. My grandfather looked up at me afterward and pulled me aside and spoke to me into my ear. He said, 'This one's gonna be big. Get ready. I just know this one's gonna be different. I can feel it.' "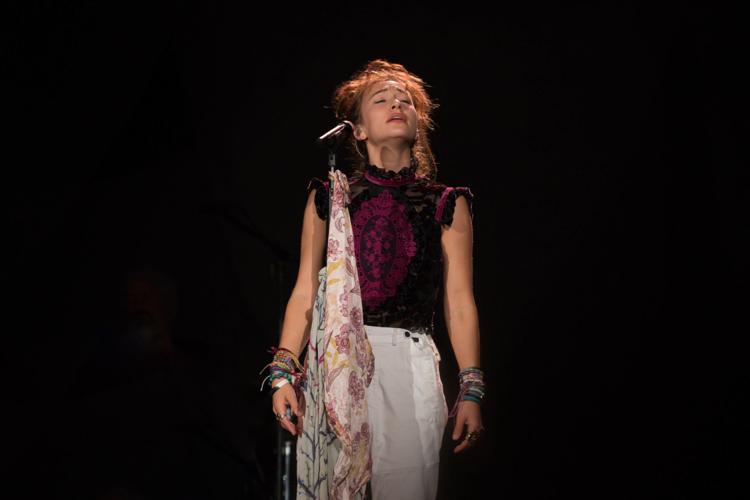 Bert Daigle knows how a big a star his granddaughter is, but she's still, he said, "just a sweet, lovely girl. I think her music is special. Evidently, a lot of people like it."
Daigle's grandmother, Mary Anne Wood, is thrilled about her success.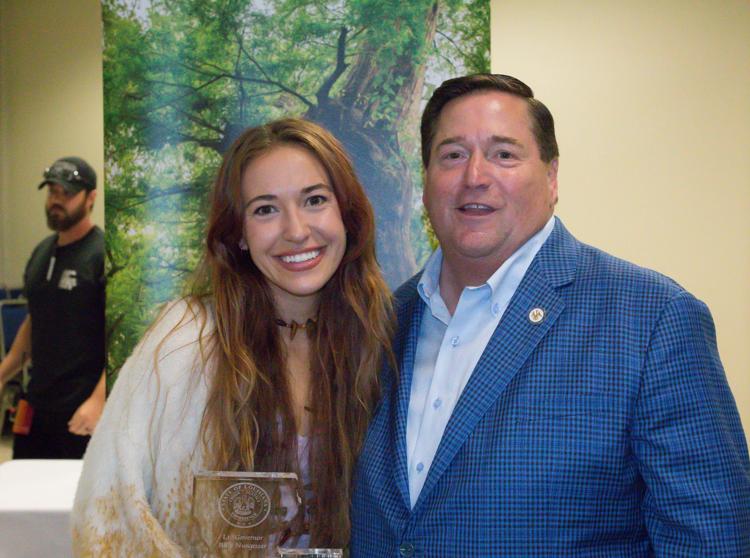 "I just tear up even thinking about it," Wood said. "She's so wonderful. So proud of her."
Mark Daigle's business, On the Spot Catering, catered Friday's meet-and-greet and award presentation. Between his work and her schedule, Daigle had seen his daughter for just two minutes, he said.
"Her career is a wonderful thing," he said. "What I'm most happy with is the stories we hear, in every part of the country, about how Laruen's music has changed their lives."
Daigle will perform again in Louisiana later this year when her "Behold Christmas Tour" plays the Saenger Theatre in New Orleans Dec. 13-Dec. 15.