If you placed every Melvins release together end-to-end, they would stretch halfway to the moon.
That's an exaggeration, of course, but the Melvins' output is uncommonly large: give or take two dozen studio albums and another three dozen or so live albums, compilations, splits and EPs. The band itself doesn't have an accurate count.
Guitarist and vocalist Buzz Osborne, aka King Buzzo, and drummer Dale Crover make up the backbone of the outfit. The two have made music together for more than three decades — other musicians have regularly come and gone from the band — and it seems like there's no bottom to their creativity.
"Once in a while you hit on something," Osborne said. "Let's say we have 10 songs on a record. There's a hundred that didn't make it. You just try to find those little moments. You do your best to get to that point. I mean, art is communication. That's all it is."
On Sunday, Oct. 27, the Melvins will be in Baton Rouge for a show at Mid City Ballroom with Red Kross and Toshi Kasai. Doors open at 8 p.m.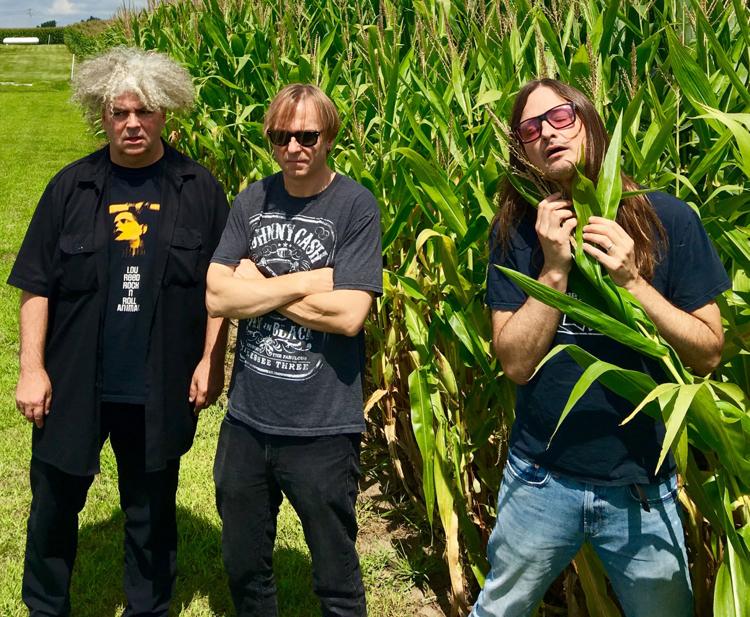 Over the decades, the Melvins have experimented with genre, making choices that might surprise a casual fan: country songs, slow songs, fast songs, ambient songs, metal songs. All have found a home in the Melvins' catalog. Some fans admire this, but, Osborne admits, "not everyone does." Still, the band persists, album after album, tour after tour, breaking its own molds.
Osborne and two high school buddies started the Melvins in 1983 in Montesano, Washington. Crover joined a year later, and he, Osborne and Matt Lukin — who later left to form Mudhoney — helped lay the foundations of the style that would become grunge.
To many, though, the Melvins are sludge metal gods. The band's pioneering 1991 album, "Bullhead," landed like an atomic bomb. It begins with a slow, riffy 8-minute track — like a darker, heavier Black Sabbath — which the Japanese metal band Boris took as their name. Between 1993 and 1996, the Melvins released three albums, "Houdini," "Stoner Witch" and "Stag," that elevated their profile to yet more fans.
In the intervening years, the band has cycled through many bass players and has hired members of the Butthole Surfers and Big Business to fill in the gaps. Osborne and Crover have collaborated with Jello Biafra (Dead Kennedys) and their hometown friend Krist Novoselic (Nirvana); they made a synth-heavy ambient album with Welsh industrial musician, Lustmord; and Osborne formed a new band, Fantômas, with Mike Patton (Mr. Bungle, Faith No More), Dave Lombardo (Slayer) and Trevor Dunn (Mr. Bungle).
The side-projects and collaborations credited to the Melvins and its members are far too many to name.
"It keeps it interesting," Osborne said. "And why not? I would do a hell of a lot more if people were actually interested ... I'd play with almost anybody."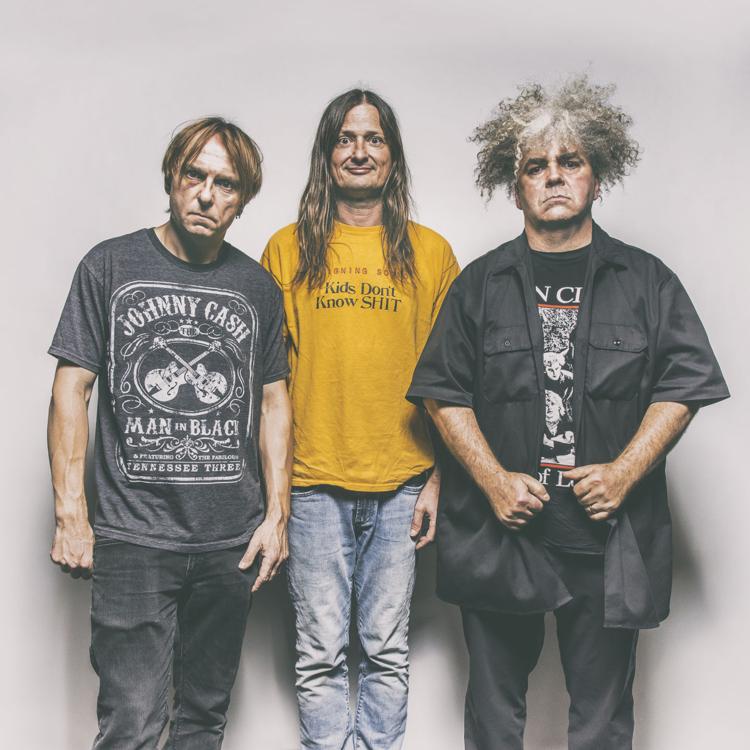 Lately, Steven McDonald of the band Redd Kross has entered the mix on bass. McDonald "is the best bass player I've ever played with," Osborne said.
On the current Melvins and Redd Kross two-month tour, McDonald and Crover are on double duty, playing for both bands.
Last year, the Melvins released the full-length "Pinkus Abortion Techniques" and a 7-inch EP with a slowed-down cover of "Sabbath Bloody Sabbath" featuring Al Cisneros of Sleep. And more music is coming: another LP and solo works by Osborne and Crover.
It's anyone's guess how they will sound, and anything seems possible.
"I don't have a particular audience that I'm pointing at," Osborne said. "I don't know what [fans] want, and I'm not going to pretend to. That, to me, is a mistake. I'm just glad there are fans at all."
---
Melvins/Redd Kross/Toshi Kasai
7 p.m, Sunday Oct. 27
Mid City Ballroom, 136 Acadian Thruway
$20-$22