The Celebration of Life started out with lofty ambitions.
Riding high off the spirit of the Monterey Pop Festival and Woodstock, the 1971 Celebration of Life was planned as an eight-day "youth fair," as one of the promoters pitched it, with peace, love and rock 'n' roll. Pink Floyd, Miles Davis, B.B. King, The Beach Boys, Chuck Berry, Ike & Tina Turner and another 20 of the era's biggest bands were promised, according to an ad that ran in Rolling Stone. "Eight days in the country," the ad read, June 21-28, with meditation tents, sitar jams and spiritual experiences.
The Celebration of Life that took place along the Atchafalaya River in Pointe Coupee Parish was a little messier.
On Saturday, June 29, an event at the Morganza Church Hall will dive into the history of "Louisiana's forgotten rock festival" with a screening of the recent documentary "McCrea 1971"; music by local bands; a red carpet; and a presentation by Joe Burns, host of the Rock School Radio Show and Southeastern Louisiana University professor. Proceeds will benefit the Morganza Cultural District.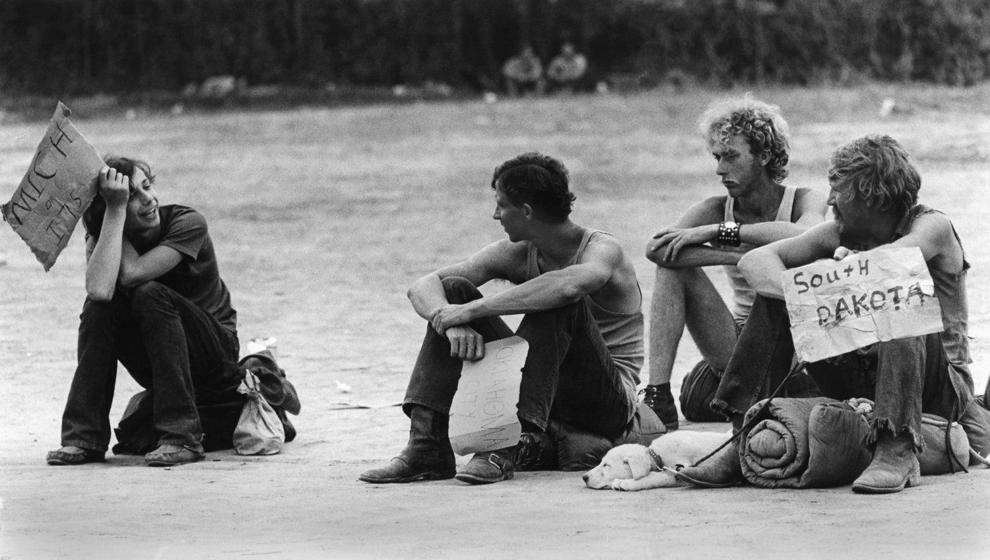 In June 1971, Celebration of Life promoters "were trying to pull off another Woodstock," said Christopher LeCoq, an organizer of the upcoming Morganza event. "From what I understand is that it was just kind of doomed from the start."
The rock festival was first plagued by forced site changes — from Mississippi to the west side of Lake Pontchartrain to finally a soybean plantation along the Atchafalaya River called Cypress Pointe. The land is near McCrea, little more than a crossroads in northwest Pointe Coupee Parish.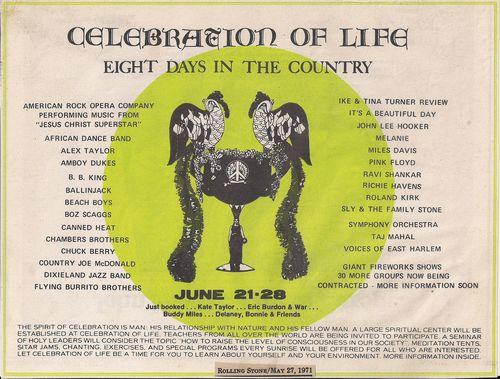 Local opposition to the festival, legal troubles and the oppressive Louisiana June heat further complicated things. But in the end, more than 60,000 people from across the country came out for the Celebration of Life, which officially lasted June 24-27. The music would play from sundown to sunup, and attendees would spend the day looking for food, water and drugs, skinny dipping in the river (several drownings were reported) and doing their best to avoid the heat.
Many of the promised performers didn't show, but it's known that Chuck Berry, Ted Nugent & The Amboy Dukes, Boz Scaggs, Ike & Tina Turner and Melanie were among those that performed.
Over the decades, the Celebration of Life has faded into more of a curious local memory. But occasionally the topic comes back up, like when it recently surfaced in a Facebook post, LeCoq said. He knew the filmmakers who created "McCrea 1971," Southeastern graduates Nicholas Brilleaux and Scott Caro, and decided to organize an event around a screening of the documentary.
"This is the 50th anniversary of Woodstock, so those kinds of events are on people's minds right now," LeCoq said. "That might have been what started the whole conversation — people might be doing research and stumble upon this Louisiana Woodstock."
---
'Louisiana's Forgotten Rock Festival'
6 p.m. Saturday, June 29
Morganza Church Hall, 182 Church Road
$10
For more information, email Chris LeCoq at christopher.lecoq@gmail.com