If finding success in the rap game is like playing chess, then Adam Dollar$ has been playing like a grandmaster. The Baton Rouge emcee has for several years been networking, making phone calls and building authentic relationships around the music industry with a talent for seeing two or three moves ahead.
His strategy has already been paying off. Dollar$'s "boom-bap" style of Southern hip-hop has gained him followers in Baton Rouge — he's performed on the large Varsity Theatre stage 15 times, including an opening slot for Talib Kweli — and in other cities, like New Orleans, Lafayette, Houston, Dallas, Chicago and Washington, D.C. Dollar$ has also performed on bills with the late Nipsey Hussle and Cyhi Da Prynce.
His latest move: "It Comes With a Price," a new seven-track EP released last Friday. The forward-thinking manner in which Dollar$ carries himself and conducts business can be heard in the EP's beat selections, lyrical content and musical reach.
The last few years have seen Dollar$ connect with several people within the larger music industry, like Vince Valholla, owner of Valholla Entertainment, which is helping with the digital marketing of "It Comes With A Cost," Dollar$'s largest release campaign yet. Dollar$ connected to Valholla through his childhood friend, TMZ's Van Lathan, a Baton Rouge native.
Dollar$'s previous releases — "The Vapors," "Supreme Abdul Jabar" and "Analog Summer" — seem to work as a trilogy, dedicated to the 1990s "boom-bap" hip-hop that influenced him. His "What If" EP, released last year, was a concept project in dedication to Baton Rouge. "It Comes With a Price," though, seems to be the first EP completely about Adam Dollar$ — he wants listeners to learn about his life, while relating to his intentions to live wisely.
On a recent Sunday, Dollar$ and I met for an interview. He walked in wearing all-black casual wear, with three-stripe Adidas track pants (I had on an Old Dirty Bastard "Return to the 36 Chambers" shirt). With sunlight peeking through the cream-colored blinds, we started by talking about his day and NBA trade rumors before I hit start on my voice recorder and jumped into questions about "It Comes With a Price."
The transcript of that interview has been edited for length and clarity.
Why the name, "It Comes With a Price"? How'd you get to that point — the name itself?
With just anything, when you put that work in, anytime you want to achieve something at a high level, it comes with a price. It's not easy. We always see things. Everyone wants to take the finished product, not the process. All the different situations that I've been in, all the work that I've put in, I'm finally at a really, really good point ... I'm like finally at the starting point of where I want to be. So, it's just me reflecting back on everything and what it cost.
You mentioned "process." What was your vision for the process making the album? What would you call it? Is it an album — is it a mixtape?
It's not an album. I've never done double digit songs on a project. I'm saving that for an album. This is the last project that I'm going to do before the album. I feel like in the past, a lot of my work has been me displaying my lyrical ability — basically, me getting on the mic and giving my rap act. This one I actually created a narrative. I want to be more personal, more about me. Creating, actually, more songs people can put on playlists — I can put this one on before I go to sleep. I can put this one on my gym playlist. That's probably why you noticed the songs were better crafted this time around than before.
How long have you worked on "It Comes With a Price"?
I was working on a different project, and then it got scrapped, but I had so many songs still. This was my original idea — I went back to it and finished it off. I've been working on that project since end of last year. Oh, I lie. Scratch that. February.
So, since February?
Since February. I lost track of time. Since February, just recording songs. I think we had originally 13 songs recorded all together, but I was like I don't want to drag anything out. I want to give them the best seven that I can give them, and I feel like I did that.
Yeah. I feel like each song is different from the next one or the previous one, but it still has an overall sound to it. I don't like to throw my opinions when it comes to people's creative processes. What are the themes that you had in mind? Did you have themes in mind?
Oh, yeah. I definitely wanted a darker sound. I wanted it to be darker.
Beat-wise or lyric-wise?
Beat wise. Dark vibes. Grungy kind of beats. Yeah. I wanted the message to really resonate. It's dark, but I wanted it to feel like when people are listening to it, like, hey, even though it's dark, it still gets you up and motivates you. Even though the lifestyle I'm talking about is not relatable to somebody, it's still motivating manner. I'm not glorifying foolishness.
Each time I listened to "It Comes With a Price," I picked up more on motivational, positive message undertones. I could tell that's what you were going for — I know that's what you normally go for — but it didn't feel forced. There were certain bars that I would hear and realize that's relatable. Even if they aren't from Baton Rouge, they can relate to it.
For the first song on the project, "Charisma," your words have heavy weight to them. Can you describe the song?
My thought process behind "Charisma" was inspired by the song title. I wanted it to set the tone for the project. Sonically it's very high energy and captures the listener from the start. Lyrically it summarizes the narrative and content direction of the project addressing personal experience, humble beginnings, current events and outlook.
The second song on an album is usually a new look into an artist. Describe song two, "Cool Runnings."
My thought process behind "Cool Running" was to zero in on experiences before music and tie those with experiences after I started making music. I wanted to compare and contrast so the listener can gain a real sense of what inspired me.
Describe song three, "Check Down." This is the song most people will gravitate to, in my opinion. Who's the feature rapper?
My thought process behind "Check Down" was to create a banger for the heavy content project. It's very arrogant and braggadocio, but the meaning is fairly deep while using the football metaphor. I'm only focused on the first option what most of society would call "Plan A." The feature is my homeboy NJ Bred.
Let's talk about "I Love It." In my opinion, this is one of the top three songs from the EP.
My thought process behind "I Love It" is the simply embracing the journey. We have to appreciate those tough patches and misfortunes that ultimately craft us into the final design. "When insomnia was blinking every night of sleep and questioning direction in my life and what's right for me / Made a couple moves in the blind, I needed sight to see," is an example from the song.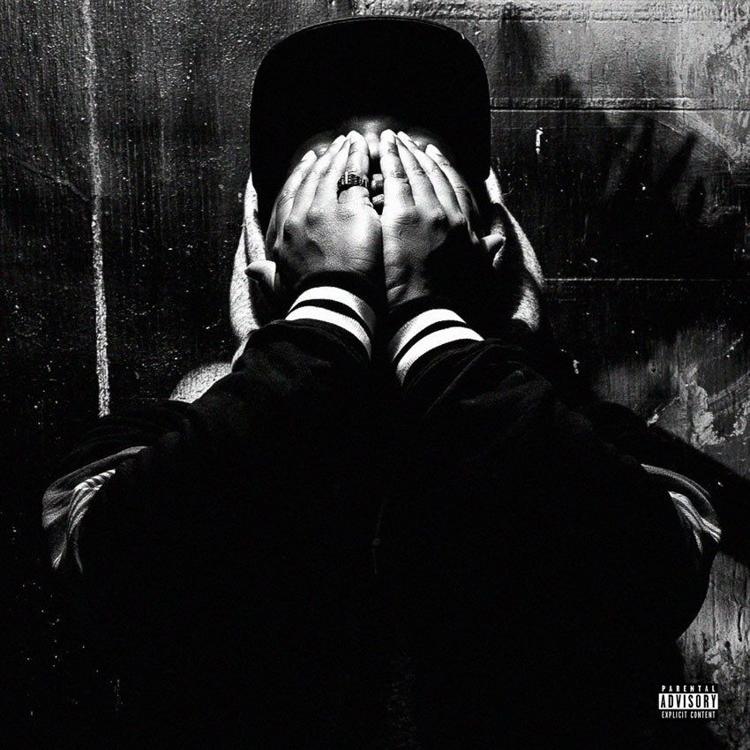 For me, this next song's attitude was very introspective. Describe "The Way It Is."
My thought process behind "The Way It Is" is me painting a picture from youth to adulthood. I'm depicting the learning experiences, values, and lessons learned while living everyday life.
"Boomerang" is song six. Can you talk about it?
My thought process behind "Boomerang" is simply the title. It's describes two people who have a deep connection, who have never been romantically involved, but always find themselves back in each other's lives even after experiencing their own relationship struggles.
The last song, "Ready or Not" — talk about it. I really enjoyed the featured rapper verse and how it contributed to end the project with a bang.
My thought process behind "Ready or Not" was to close out the project with a song that would be the bridge into my next body of work. I used the Fugees sample and cadences from the hook to bring familiarity to the record to make the listener more engaged. I got introduced to the cat Dshaw225 through DJ Swiger. I liked the way he rapped, he has skills, not fake skills. I wanted to throw a curveball and work with someone they wouldn't expect me to work with.
What's your inspiration for making a positive message?
My inspiration for making a positive message is just awareness. We all have time to grow. At points in my life I was destructive, but never with intent or malice. Just strictly from lack of awareness. Being conscious of today's climate and understanding that I'm promoting what needs to be heard.
Who did the album cover?
Any last thoughts?
I wanted you to hear the bars, the metaphors, the content. If you live in Baton Rouge, I want you to say nobody is rapping better than this guy — more importantly, nobody is making better songs than this guy in Baton Rouge right now. Period. Honestly, I feel I got that accomplished. I don't think there's a comparison.
---
Adam Dollar$
Follow the Baton Rouge emcee on Twitter and Instagram, @AdamDollars.
"It Comes With a Price" is now on all major streaming platforms.