Onstage at the 2002 Grammy Awards, Chris Thomas King, Alison Krauss, Emmylou Harris and other artists who participated in the "O Brother, Where Art Thou?" soundtrack gathered happily to accept the album of the year award.
A roots music phenomenon, the "O Brother" soundtrack reached No. 1 on the Billboard 200 and sold more than 8 million copies. The album and King's role as Mississippi Delta bluesman Tommy Johnson in the film brought the Baton Rouge-born blues artist the greatest fame of his career.
Seventeen years later, King has called out the Grammy Awards, expressing his belief that the awards are complicit in the appropriation of African-American blues and culture. On Oct. 30, he critiqued the Grammy Awards in a blistering 1,300-word salvo posted on his website and Facebook page.
"It's official," King says in the post. "The blues is no longer an African-American music genre. … I no longer fit the Grammys' criteria for blues."
King's statement came after a Grammy screening committee moved his 2017 entry, "Hotel Voodoo," from the contemporary blues category to the Americana category. The Recording Academy, which presents the Grammy Awards, acknowledged the reclassification of "Hotel Voodoo" but hasn't yet responded to The Advocate's request for further comment.
"This is not personal," King's post said. "It's larger than me. It's about the usurpation of my culture."
King finds The Rolling Stones' Grammy win for best traditional blues album in January especially grating. The British band's 2016 album, "Blue & Lonesome," features the group's interpretations of blues classics (including songs by Baton Rouge's Lightnin' Slim and Marksville's Little Walter Jacobs).
"This thing has come to a head," King said last week during an interview with The Advocate. "Either I have nothing to do with the blues or Mick Jagger does. What they're saying to the world is that I'm not blues, I don't fit that criteria — yet Mick Jagger does."
During his 32-year recording career, King has often pushed boundaries. He merged blues and rap in his 1995 album, "21st Century Blues...From Da' Hood." In 1998, he released a country-acoustic blues album, "Red Mud." King returned to rap-infused blues with 2002's "Dirty South Hip-Hop Blues." And he's always been adept at Jimi Hendrix-style electric blues-rock.
"Hotel Voodoo" is another example of King's versatility. Stylistically broad, the album's "Have You Seen My Princess" and "Friday Night Bleu" are its most easily identifiable blues songs. The album also includes the catchy pop-rock opening song "American Man (In the Key of Free"), and King's voice-and-piano remake of Adele's "Someone Like You" as well as two traditional New Orleans-style jazz songs, "Les Bleus Was Born in Louisiana" and "White Folks Call It Jazz."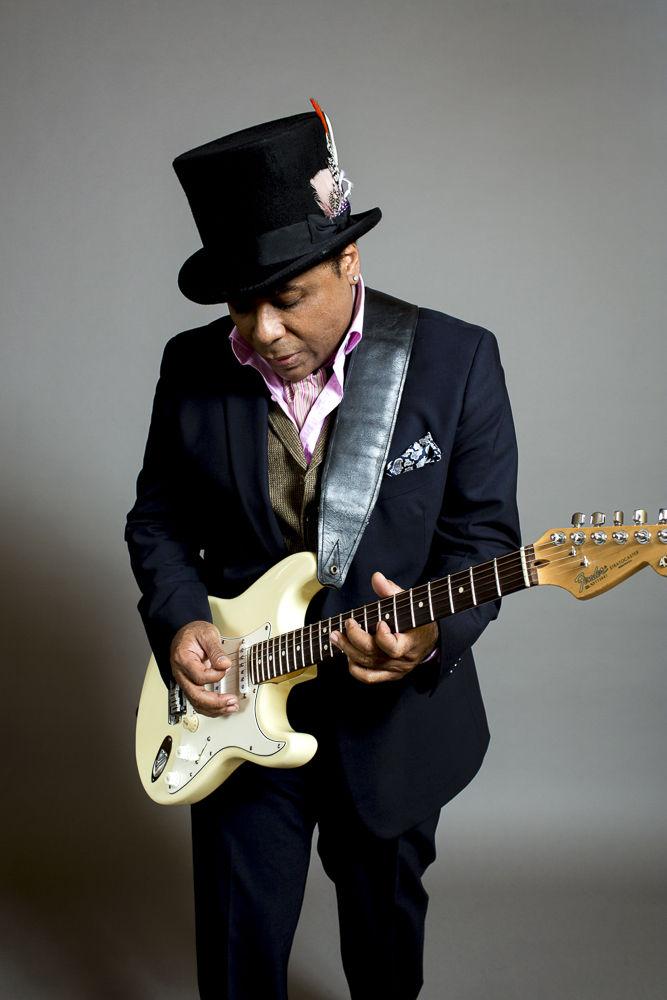 King's redefining of the blues in his music could be where the tension with the Grammy Awards lies. Who gets to call it blues: the Grammys or the songwriter?
King explains his revisionist take on blues in his unpublished book, "The Blues: The Authentic Narrative of My Music and Culture Therewith." According to his thesis, the early jazz musicians of New Orleans were blues musicians.
"I've done all the research; I've turned up every rock," he said. "This whole history we have about the blues and that it came from slaves, it's a lie, an Anglo-Saxon fairy tale. There weren't even people in the Mississippi Delta at the time that (New Orleans jazz pioneers) Buddy Bolden and Jelly Roll Morton and King Oliver were creating the blues in Louisiana."
In the early 20th century, the terms jazz and blues were interchangeable, King elaborated.
"The same way 'rap' and 'hip-hop' are interchangeable today," he said. "But for years, Alan Lomax (the musicologist, writer and producer) and others buried most of what Jelly Roll Morton said about New Orleans and where the music began.
"The Creole people called their music 'Dippermouth Blues,' 'West End Blues,' 'Jelly Roll Blues,' 'Basin Street Blues.' All these Louisiana songs were called such-and-such blues. It's a defiant expression. I'm proud of my culture and I'm not going to let you come down here and anglicize it."
Following his disappointment with the Grammy Awards, King will play one of his few hometown shows this year on Friday at the Dyson House Listening Room. He's also looking forward to a role in the revival of Ruben Santiago-Hudson's play, "Lackawanna Blues." The production opens March 5 in Los Angeles.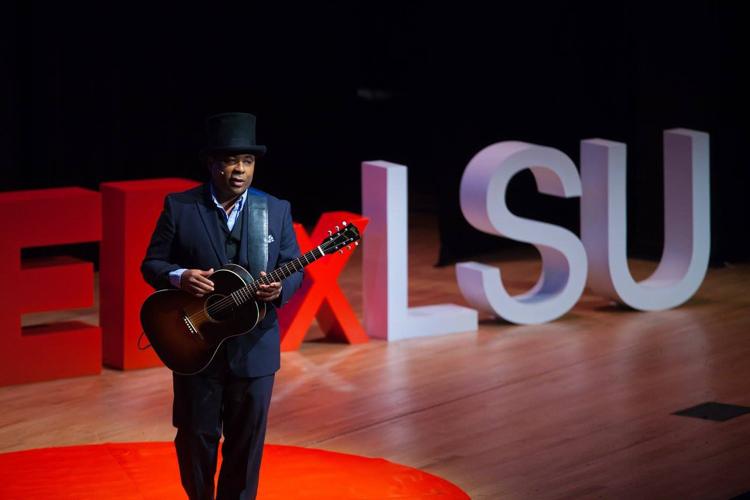 "It's a nice reprieve from dealing with the madness of the blues record business," King said.
After a weeklong January engagement at Blues Alley in Washington, D.C., King goes to New York in early February for "Lackawanna Blues" rehearsals.
"When I go into movies and plays and things like that, it's a different space," King said. "It gives my artistic voice more freedom."
"Lackawanna Blues," following a six-week run in L.A., is expected to go to London and then New York. King's work in the stage production is another example of his broad vision for blues music.
"I can see blues being a play, on Broadway, as a feature film, an album, a book," he said. "Blues can be expressed in many different ways. That's what I do."
---
Chris Thomas King/Eric Erdman
7 p.m. Friday
Dyson House Listening Room, 7575 Jefferson Highway
$30 general; $50 VIP
dysonhouselr.com; christhomasking.com