From their first hours together in the recording studio in 2017, guitarist-producer Adrian Quesada and singer-guitarist Eric Burton were instantly simpatico.
Those day one sessions produced "Black Moon Rising" and "Fire," the steamy, infectious songs that became their first two singles as the band Black Pumas.
Black Pumas has since pounced.
The Austin, Texas-based neo-psychedelic-soul band led by Quesada and Burton released its self-titled album debut in June and has gained acclaim everywhere over the last few months.
NPR's "Here & Now" called Black Pumas "the breakout band of 2019." The Austin Music Awards named the group best new band and also named "Black Moon Rising" song of the year. And The Guardian newspaper marked the band as "Ones to watch" this summer.
On Saturday, Sept. 7, Black Pumas will play Mid City Ballroom on Acadian Thruway with Baton Rouge singer-songwriter Chloé. Doors open at 8 p.m. and tickets are $15.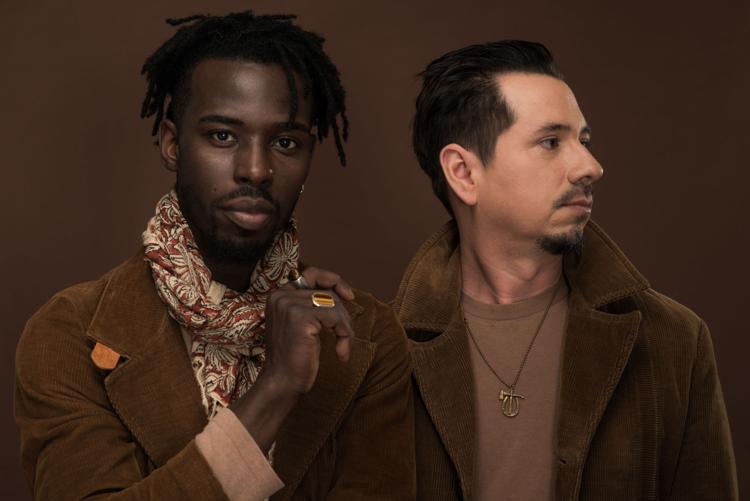 Before Black Pumas, Quesada won a Grammy with the Latin-funk band Grupo Fantasma. He also accompanied Prince and Daniel Johnston and produced the multigenerational various artists album, "Look at My Soul: The Latin Shade of Texas Soul."
In 2017, Quesada composed some instrumental tracks that he thought needed a different kind of singer.
"Somebody with their own identity, who liked Neil Young as much as Sam Cooke," he explains in Black Pumas' official bio.
Meanwhile, Burton had moved to Austin in 2015, following travels through the western United States and a stint of busking at the Santa Monica Pier. His singing and playing on the pier produced a few hundred dollars a day in appreciation as well as experience that helped him sharpen the performing skills he'd developed in musical theater.
After he settled in Austin, Burton began busking at the highly visible corner of West Sixth Street and Congress Avenue. A mutual friend suggested he call Quesada. Their partnership began with a phone call during which Burton sang along with one of Quesada's instrumental tracks. The composer was impressed.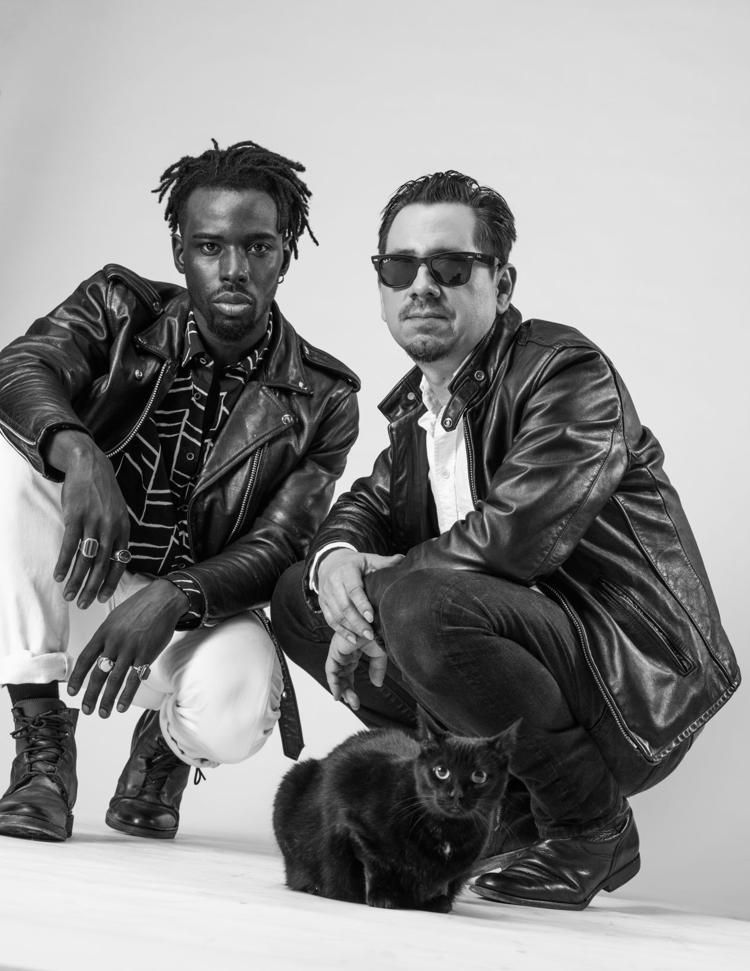 "From the moment I heard him on the phone, I was all about it," Quesada says. "I loved his energy, his vibe. And I knew it would be incredible on record."
Burton felt the same.
"We just take to the same kind of music," Burton says. "I listen to East Coast hip-hop, old soul music, folk music. When Adrian sent me the songs, it was like I had already heard them before. We were on the same wavelength from the get-go."
Following that first successful recording session, Quesada and Burton decided to put a band together. They booked a residency at the venue C Boys, which turned into "the hottest party in town," according to the Austin American-Statesman.
More recognition came from Rolling Stone for the band's South By Southwest show, and an album seemed the natural next step. Along with "Black Moon Rising" and "Fire," Black Pumas' self-titled full-length album also features "Colors," a supremely grooving opus starring Burton's soulful gravitas and pure and soaring falsetto.
"It's so seamless, it's like we're musical brothers to some degree," Burton says in a statement about the album. "It feels so easy to meld together that what's most important for us now is to continue to look for new sounds — to make sure we're feeding ourselves the knowledge to continue to evolve. Every time we get together, it's better than the last time."
---
Black Pumas / Chloé
8 p.m. Saturday, Sept. 7
Mid City Ballroom, 136 S. Acadian Thruway
$15