Willis Alan Ramsey built his unconventional career on a single album.
Ramsey's self-titled debut, released in 1972 when he was 21, is still his only album. Nonetheless, it's an early landmark in the decades-deep Texas singer-songwriter scene. Ramsey's sandpapery, beyond-his-years voice and songwriting revealed a fully bloomed artist.
Ramsey distilled myriad influences — everything from singer-songwriter peers Townes Van Zandt and Keith Sykes to classic folk-singer Woody Guthrie, blues legend Robert Johnson and stars James Taylor and Crosby, Stills & Nash — into his distinctive style and voice.
"There was a lot to be influenced by back in those days," Ramsey said from Loveland, Colorado, his home since 2009. "There was so much music going on it was ridiculous."
Ramsey will play selections from his 1972 album and newer songs that may end up on a planned second album when he performs Wednesday, Jan. 16, at the Dyson House Listening Room.
Ramsey's album, while it would become highly esteemed, wasn't an immediate success. Listeners and singer-songwriters discovered it over time.
"I learned about the record a couple of years after it was released," Lyle Lovett told Texas Music Magazine. "I was already a fan of all those guys — Steven Fromholz, Michael Martin Murphey, Guy (Clark) and Townes (Van Zandt), but Willis had an individual voice because of how blues-influenced he was. You can hear blues in every one of his songs. It wasn't like anything you'd heard before. It was great storytelling."
Shawn Colvin is another of Ramsey's noted admirers. "Everybody owned his record when I lived in Austin in 1977," she said.
Colvin and Lovett are among the many major artists who have recorded or performed Ramsey's songs. Most successfully, Captain & Tennille took "Muskrat Love," a sweet and playful tale of amorous muskrats Sam and Suzie, to No. 4 on the Billboard pop chart in 1976.
"It's like the son or daughter who moves away from home and has a career in Hollywood," Ramsey said. "It's been in a lot of movies and things, recorded by other people besides them (Captain & Tennille). But it sends back cards and letters and checks, from time to time."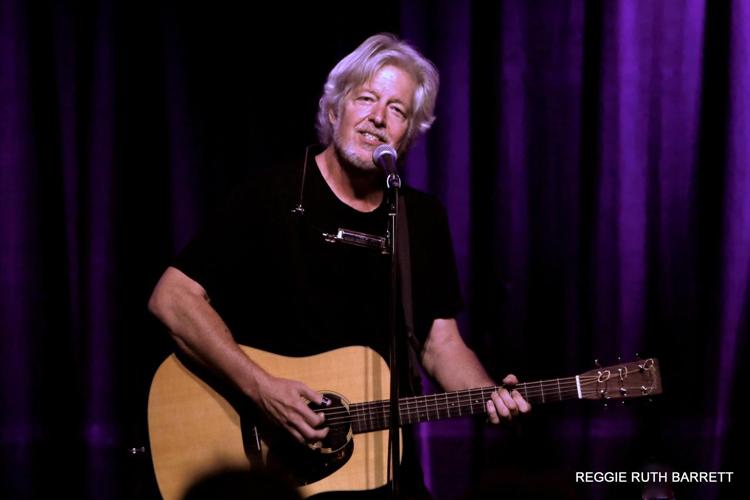 Ten of the 11 songs on "Willis Alan Ramsey" have been recorded by major artists. They include "Northeast Texas Women" (Jerry Jeff Walker, David Bromberg); "Satin Sheets" (Shawn Colvin, Waylon Jennings, The Bellamy Brothers); "Ballad of Spider John" (Jimmy Buffett); "Goodbye to Old Missoula" (Jimmie Dale Gilmore); and "Positively" (Eric Clapton with Jamie Oldaker).
"Only one hasn't been covered," Ramsey said, "which is one of my favorites, 'Angel Eyes,' which I'm surprised by. But I consider myself to be lucky. Not like I thought I was going to be. I thought I'd have maybe 15 or 20 albums out by now. But, anyway, I've got a lot of songs."
Despite no follow-up to his debut, Ramsey continued writing. Lovett recorded two of the later compositions, "Sleepwalkin' " and, a song he co-wrote with Ramsey with his singer-songwriter wife, Alison Rogers, "That's Right, You're Not from Texas."
Most of a projected second album, a follow-up 47 years in the making, has been recorded, Ramsey said.
"I'm thinking, another three or four months, we'll be done," he said. "That's me being optimistic. There's no reason it shouldn't happen, but, then again, things have happened in the past that always leave that door of possibility open."
Ramsey's sweetheart deal with his first record label, Shelter, apparently spoiled him. Shelter co-founders Leon Russell and Denny Cordell wanted their label to be artist-friendly. The company's roster included Russell, J.J. Cale, Etta James and Tom Petty and the Heartbreakers.
"When I needed some more money," Ramsey recalled, "they just said, 'Sure,' and wrote a check. I just never found another deal like that. But by the time I was ready to make the second record with Shelter, Denny and Leon were breaking up the company, getting a divorce."
Along with the quixotic journey to a second album, Ramsey's career includes a long, nomadic break from performing. He left Austin in the early '80s and has lived in Nashville, Tennessee; Los Angeles; New York; London and Wimberley, Texas.
"Austin was paradise in the '70s," he said. "Inexpensive, a high quality of life for what you paid and a great music scene. Come the '80s, it just got to be something I'd done. Lucinda Williams coined a phrase for Austin: The velvet rut."
Out of the ordinary musical life though he's had, Ramsey believes the extended warm reception to his debut album, his performing career and the many legends he met — Russell, Cordell, Professor Longhair, Allen Toussaint, Muddy Waters and more — make him one of the lucky ones.
"Everybody's journey is different, but I consider myself fortunate to have run into many musicians I loved and respected," he said. "That has been so much fun. I really got lucky, loving music when I was kid and then being able to exist and survive playing music."
---
Willis Alan Ramsey / Robert Cline Jr.
7 p.m. Wednesday, Jan. 16
Dyson House Listening Room, 7575 Jefferson Highway
$40 advance; $50 door; $60 VIP