Jake Shimabukuro grew up with the ukulele.
The diminutive four-stringed acoustic instrument is part of his native Hawaiian culture, designated as one of the state's official musical instruments. When Shimabukuro attended the fourth and fifth grades in Honolulu, ukulele was part of the curriculum.
By then he'd already been playing the instrument for years. He'd also learned its basics — simple chords that can accompany singing — at the Roy Sakuma Ukulele Studios.
Shimabukuro's turning point with the instrument came a few years after his Hawaiian music and culture classes in elementary school. That's when he began learning how to use the instrument to play melody as well as accompaniment.
"As I got a little older, I realized I would never be able to sing melodies, because I just don't have a good singing voice," Shimabukuro said. "That's when I started coming up with solo arrangements for the ukulele."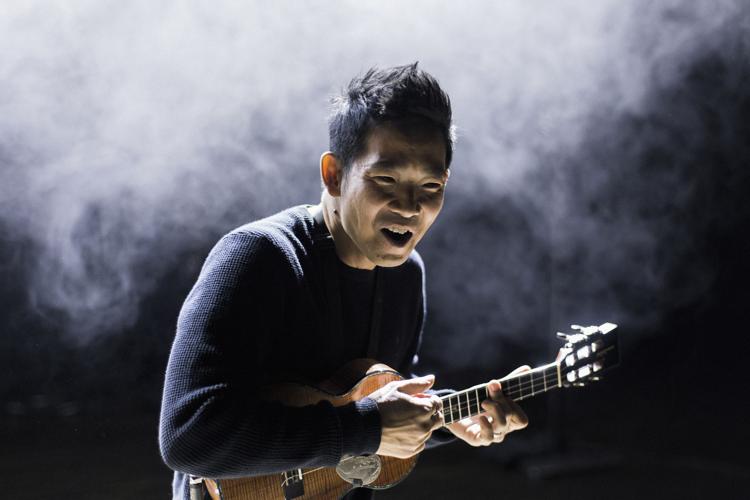 Performing instrumental renditions of such pop and rock classics as Queen's "Bohemian Rhapsody," Leonard Cohen's "Hallelujah" and George Harrison's "While My Guitar Gently Weeps," Shimabukuro blends exquisite sensitivity and detail with fiery, crowd-pleasing showmanship.
Like the late Spanish classical guitar master Andrés Segovia, he transforms an ostensibly limited plucked-string instrument of humble origin into a miniature orchestra. Shimabukuro's palette includes flashy flamenco-inspired strumming, glistening tremolo and chiming harmonics.
On Wednesday, Aug. 28, Shimabukuro will perform at the Manship Theatre in downtown Baton Rouge. The concert begins at 7:30 p.m.
Shimabukuro is essentially self-taught. His interest in rock and pop music led him to the exploratory process of adapting songs he heard on the radio for the ukulele.
"That was me just figuring out a way to get the good sounds and different characteristics," he said. "That's how I developed my style of playing."
Although Shimabukuro is the best-known contemporary ukulele player, he's not the instrument's first virtuoso. That title, he said, goes to the classical-, pop- and jazz-influenced Hawaiian musician Eddie Kamae. Emerging in the late 1940s and early '50s, Kamae innovatively combined melody and chords into his ukulele playing.
Shimabukuro's other ukulele heroes include Ohta-San, aka Herb Ohta, and Peter Moon. "Those guys all inspired me to play and push the boundaries of the instrument," Shimabukuro said.
In 2006, Shimabukuro's popularity got a massive boost when video of him performing "While My Guitar Gently Weeps" was posted without his knowledge, on the then fledgling video-sharing website, YouTube. Shot in New York City's Central Park, the video has since been viewed 16 million times.
Asked why ukulele is experiencing such popularity in recent years, Shimabukuro doesn't even mention his own thriving career. He points to the instrument's use by many major music stars, including Taylor Swift, Jason Mraz, Bruno Mars, Paul McCartney, Jack Johnson and Jimmy Buffett.
"And that big hit, 'Hey, Soul Sister,' by Train, popularized the ukulele a lot," he added. "And Israel Kamakawiwo'ole's version of 'Over the Rainbow' was used in a lot of Hollywood movies. That captured people's attention. So, we're seeing ukulele a lot more. In the Disney movie 'Lilo & Stitch,' for instance, and Eddie Vedder (from Pearl Jam) released an album of all ukulele music."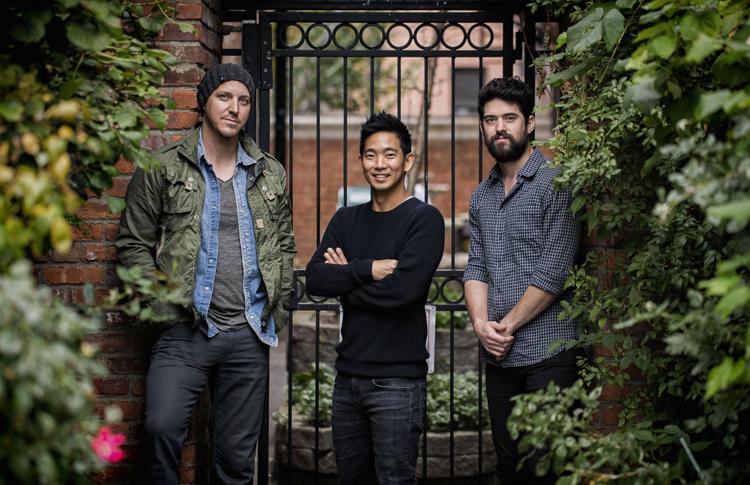 Any music lover who sees the charismatic, technically dazzling Shimabukuro in concert will likely become a fan of the ukulele. His adaptation of Queen's "Bohemian Rhapsody" is a highlight during concerts with his band, bassist Nolan Verner and guitarist Dave Preston.
"People sing along whenever we play 'Bohemian Rhapsody,' " Shimabukuro said. "We let it happen organically and it's awesome. It first started about three years ago at the Byron Bay Bluesfest in Australia. Five thousand people started singing along. It was so moving and such a special experience.
"Whenever you go to those big rock concerts, there's always that one singalong when everyone is singing. I never thought I would have that at a ukulele concert, but now, every night, people sing along to 'Bohemian Rhapsody.' "
---
Jake Shimabukuro
7:30 p.m. Wednesday, Aug. 28
Manship Theatre, 100 Lafayette Street
$38-$53