In 2003, after releasing six albums — including two brilliant retro-country projects on Chicago's Bloodshot Records and a rock-oriented major-label debut via Geffen — Robbie Fulks accepted his fate: Music won't make him rich and famous.
"I saw an upside of that," Fulks said from his home in Los Angeles. "Which is — I don't want to be famous."
From the time Fulks began playing music at 7, the artists he emulated weren't big stars. Music, not money and fame, spurred Fulks to be the multi-versed artist he is today.
While growing up in Pennsylvania, Virginia and North Carolina, Fulks' and his musical family performed Carter Family and Country Gentlemen songs at home. He grew into a singer with a plaintive tenor voice and firm command of classic country and bluegrass music.
His first two albums — 1996's soon-to-be-issued on vinyl "Country Love Songs" and 1997's "South Mouth" — are the ideal soundtracks for a night of honky-tonking. Showing his ongoing growth, Fulks' latest solo album, 2016's Grammy-nominated "Upland Stories," is an acoustic country, folk and bluegrass project featuring poignant stories and essentially invisible production work by Steve Albini, Fulks' frequent collaborator.
"Life has been a humbling experience in many ways," the 56-year-old Fulks said. "I'm a much humbler person than I was at 26. I've shed a lot of firm opinions and certainties as I've grown older. A lot of people my age have done that."
But being young and cocky had its advantages, Fulks added.
"Without some cockiness, I don't think I would have achieved even the little I have achieved," he said. "It came in handy then, but I'm definitely more laid back and open now than when I was young."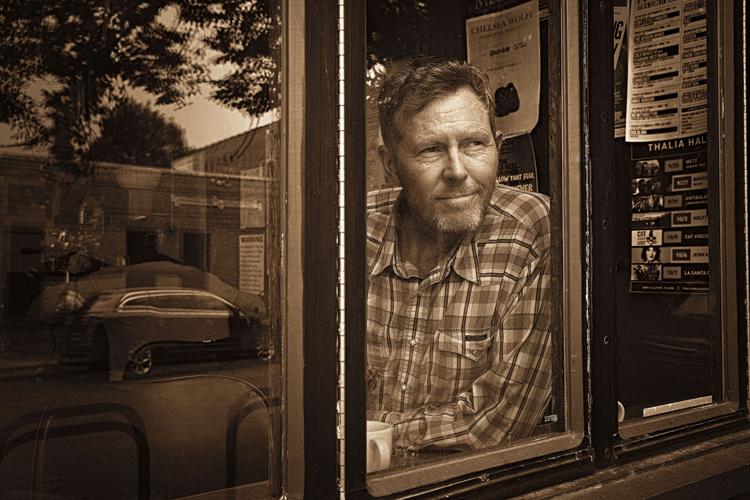 Fulks is making a rare sojourn to south Louisiana next week. He'll share the stage with Telecaster guitar great Redd Volkaert on Wednesday, July 31, at the Red Dragon Listening Room in Baton Rouge. The night before, the pair will play Chickie Wah Wah in New Orleans.
"It's not typical of what I do at most of my shows because it's half Redd's thing," Fulks said. "His thing is that Merle Haggard and George Jones period of country music. That's fantastic and I love doing it. My half is a selection of songs from my records. And I'll play plenty of guitar. Any guitar-picking fans will be very satisfied."
Despite the reflectiveness that comes with age, Fulks will rock when the occasion calls for it. Last year, he made one of the biggest splashes of his career with "Wild! Wild! Wild!", a duet album with Linda Gail Lewis, the singing, piano-playing younger sister of Jerry Lee Lewis, the rock 'n' roll pioneer from Ferriday.
Fulks and Lewis made "Wild! Wild! Wild!" after they met on tour in Sweden. At first, he was bashful around her.
"But the moment we started talking, all of that fell away," Fulks said. "She's such a congenial, bright and welcoming person."
Fulks eventually offered to produce an album for Lewis at his then-home base in Chicago and pay for the studio time, too.
"She said yes right away," he said. "And at some point, it became a duo thing instead of me-producing-her thing. I didn't want to shower the project with my voice, but it was so much fun singing with her that it was worth it."
Lewis subsequently praised Fulks profusely in print and broadcast interviews, including an interview in the New Orleans-based 64 Parishes magazine.
"Robbie reminds me of my brother in so many ways," she said. "He's a genius at his instrument, acoustic guitar, and he's a Hank Williams-type of songwriter."
Besides singing and writing songs for "Wild! Wild! Wild!" and his 12 solo albums during his 30-plus year career, Fulks worked as a songwriter on Nashville's Music Row; wrote music journalism; taught at Chicago's Old Town School of Folk Music; and played sideman for various artists, including Dr. John, the Band's Rick Danko, Irish fiddler Liz Carroll and jazz violinist Jenny Scheinman.
"My skills are sharply limited outside of the arts," he said. "I don't think there was a choice for me to do something where I'd make two or three times as much money as I make off of music. I've just done my little thing and been happy with it."
---
Robbie Fulks & Redd Volkaert
8 p.m. Wednesday, July 31
Red Dragon Listening Room, 2401 Florida Blvd.
$30-$40