Loudness War keeps a restless pace.
Since 2014, the Baton Rouge band — guitarists and vocalists Stevie Spring and Matthew Urquhart, bassist Quinn Tull and drummer Ryan Welsh — has released three full-length albums, two hefty EPs and a fierce live album. That live album was recorded at Warfair, the band's annual day-long arts and music festival.
Loudness War came out strong in 2014 with "Garbage Rock," and each subsequent release has been more heated and deft than the last. The music has mapped out — almost in real time, with a busted Big Muff pedal — the way a group of talented musicians have developed its unique sound, from lo-fi garage disciples into fuzzed-out, heavy psych rockers.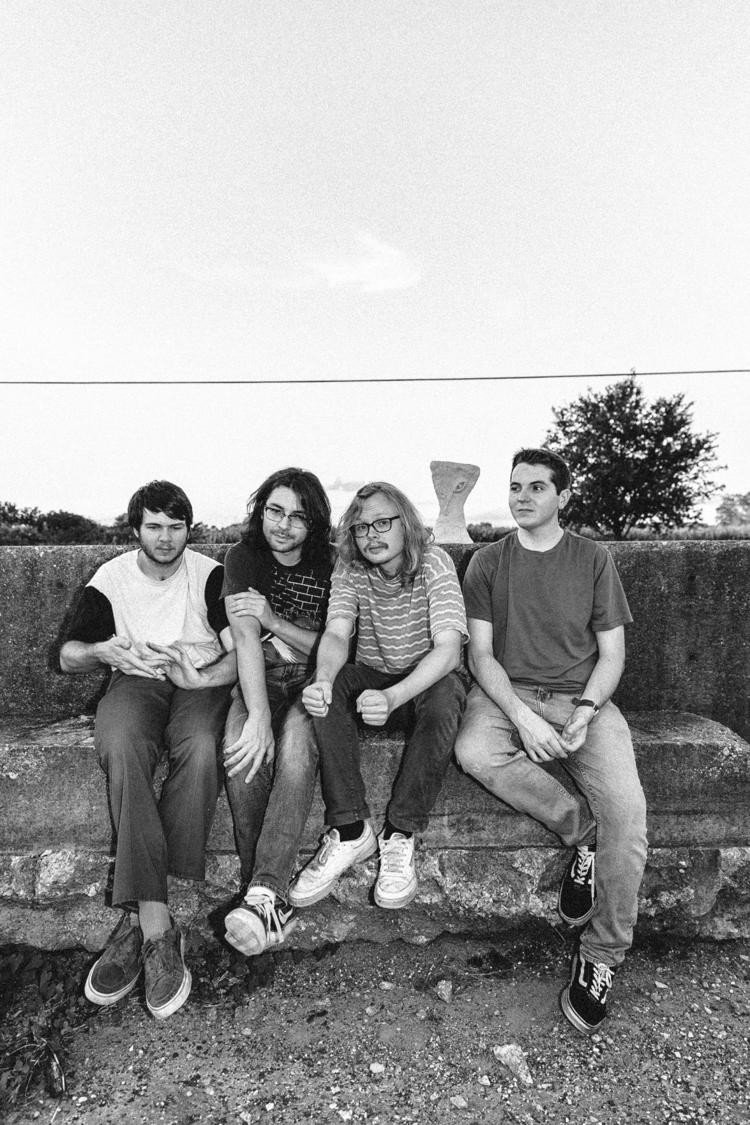 On Thursday, Aug. 8, Loudness War will release its fourth full-length album, "Mystifier Deluxe," with a show at Mid City Ballroom. Diet Milk and Primpce will also perform.
"Mystifier Deluxe" "has more of an original sound, compared to our earlier works," Spring says. "We're straying away from the garage," adds Welsh.
"We're trying more off-the-wall chord progressions, melodies," Spring continues. "It's still kind of rooted in this — we started this band very inspired by the newer garage rock coming out of California. I feel like this album is more distinctive from that sound."
The members of Loudness War met at St. Michael the Archangel High School and, in the early years of the band, took cues from the likes of Ty Segall — or Fuzz, one of Segall's umpteen bands — and Sic Alps. But the last few years have seen them steadily add psychedelic explosions and touches of stoner rock to that sound.
Two releases in 2017, the full-length "The Miser" and an EP, "Warm Fizz," really showed the band hitting full-throttle into its own world. "Mystifier Deluxe" pushes it even further.
Loudness War leans into in-your-face, loud, fuzzy tones on "Mystifier Deluxe," with barn-burning freak outs and unexpected patterns. Songs like "Brane" and "Ego Melts in Rain" may set a speaker on fire, while the relatively smoother "Vibration" could fit in with the heavy psychedelia of the early 1970s. The cover featuring the titular Mystifier — a funky clay idol sculpted by Welsh — sets it all in motion.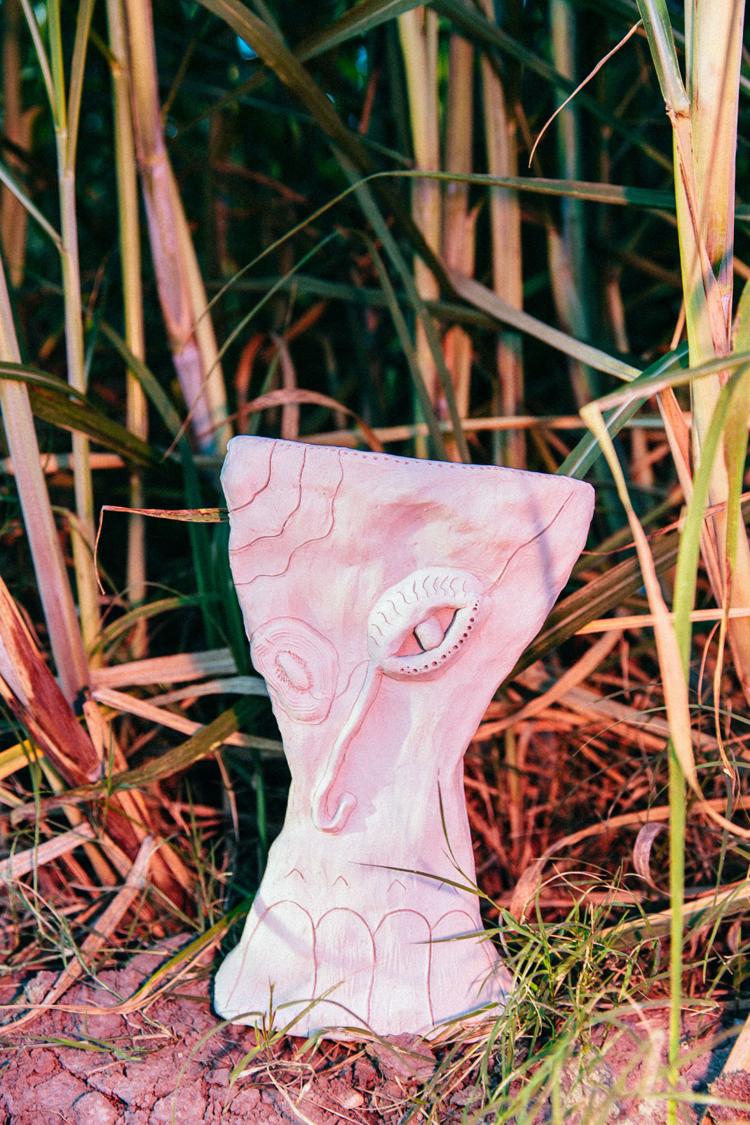 Like with most of Loudness War's past material, the songs on "Mystifier Deluxe" were written by Urquhart and Spring, with Tull and Welsh adding their personal touches to the bass and drum parts.
Urquhart had just purchased a tape machine — "it was actually pretty junky" and would randomly stop during the middle of a take, he says — and decided to try and self-record the album to tape. Analog recording was used for two guitars, drums and bass, and the band digitally recorded the vocals, additional guitar parts and synths.
"I feel like it gives it a more natural sound. We had to practice a lot before we recorded," Urquhart says.
Loudness War has actually been sitting on the album since the middle of 2018; the band was waiting to press "Mystifier Deluxe" to vinyl and find the right record label to release it. The album will be the first release of New Orleans' Melt House Records.
Interestingly, this is the third time Loudness War has been the first full-length release for a record label: Lagniappe Records, before its move from Baton Rouge to Lafayette, released "Extraterrestrial Hangover" (Lagniappe released a 7-inch by The Chambers first, though); "The Miser" was pressed to vinyl by Transylvania Music Company; and now Melt House Records hosts the band.
"We've been fortunate to have believers," Urquhart says.
On the heels of "Mystifier Deluxe," the band would like to tour more. And it may not be long for more new music. "There are so many songs we haven't recorded," Urquhart says.
Those new recordings will continue to build the Loudness War world.
"This probably happens to everyone, but you start to notice things you use a lot in your music. I'll notice something, like, 'Oh, that's classic Stevie,' " Urquhart says. "It sounds classic to us, but it's not the typical thing. It's good, we're creating this art."
"Our own idiosyncrasies," Spring picks up, "we're just trying to embrace that odd side."