Henry Turner Jr. — musician, festival organizer and listening-room founder — is the worthy subject of a new documentary.
Produced and directed by Charles Bush, "Music Dreams … An American Story" presents a 26-minute window on Turner's more than 40 years in music. The singer, songwriter, guitarist and advocate for Baton Rouge's original music community operates Henry Turner Jr.'s Listening Room on North Street. Turner also founded three local festivals and he continues to lead Flavor, the funk-blues-reggae band.
"Music Dreams … An American Story" is showing at 3 p.m. Sunday, Sept. 22, at the West Baton Rouge Museum in Port Allen. Following the screening, the film's cast and producer will discuss the documentary and Flavor will perform. The film is also available to watch on Amazon Prime.
The West Baton Rouge Museum is screening "Music Dreams" in conjunction with the music-related exhibits "Juke Joint Men" and "Cast of Blues."
The production of "Music Dreams" began with Bush, the local filmmaker whose credits include LPB's classic blues documentary, "Raining in My Heart." Originally, Bush envisioned a follow-up to "Raining in My Heart." When budgeting and access to artists proved challenging, he asked Turner to be the subject of a documentary short. Turner thought Bush's plan B might be overly ambitious, too.
"I was like, 'Man, are you sure you want to get into all that?' " Turner said. "But Charles was like, 'We're going to get it done.' "
In addition to performances, "Music Dreams" features interviews with musicians and entertainment business people who've worked with Turner. Interviewees include Lloyd "Teddy" Johnson, owner of the legendary Teddy's Juke Joint in Zachary; singers Dusty Lightfoot Cashio and Janessa Nelson; and former Louisiana Music Commission director Lynn Ourso.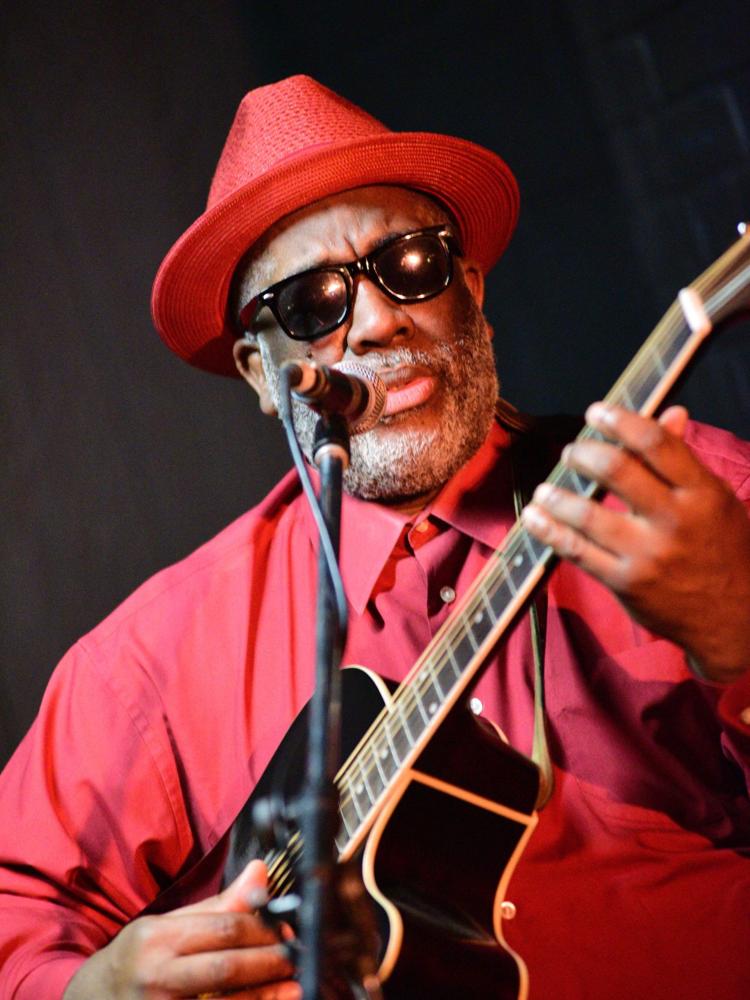 Turner and his sister Irene also share their memories of growing up in Baton Rouge's Eden Park neighborhood, where blues star Slim Harpo, their neighbor, practiced with his band in his front yard.
"Everybody loved to hang out at our house," Irene Turner says in the film.
"My parents told me," Henry Turner recalls, "that when I was a child, I would pull out pots and pans and beat on them. They realized that something musical was going on."
Turner was playing professionally by his teens. His first band, Backyard Funk, opened for the major 1970s funk act War.
"At that point, it was on," Turner said. "We reached that point where it was time to put up or shut up."
Turner's succeeding bands included the funk band Crystal and the multigenre Flavor. In recent years, Turner has devoted more time to Henry Turner Jr.'s Listening Room. He opened the venue in 2014 with the goal of filling the gap left after the closure of Tabby's Blues Box and Heritage Hall. Tabby's, as the venue was commonly called, was a showcase for local musicians for more than a generation.
After the proliferation of competing listening rooms in Baton Rouge, the adaptable Turner changed programming at his venue. Open 8 p.m. to midnight Thursday through Saturday, Thursdays feature the Listening Room All-Stars; Turner and Flavor with special guests perform Fridays; and Turner playing solo acoustic on Saturdays.
Turner's upcoming festivals include the Henry Turner Jr. Day Music Festival on Oct. 26; Baton Rouge Mardi Gras Festival on Feb. 22; and the Soul Food Festival in May.
"My thing is not to compete with anybody who's doing a festival, because we need all of our festivals," he said. "I found market gaps, things we were missing."
Although Turner usually leads projects, he gladly let Bush set the tone for "Music Dreams … An American Story."
"There were so many ways we could have gone," Turner said. "But with Charles' experience, he made those decisions and pulled it together. I got a chance to tell some of my story, and I feel good about that."
---
'Music Dreams … An American Story'
3 p.m. Sunday, Sept. 22
West Baton Rouge Museum, 845 North Jefferson Ave., Port Allen
Free