Jack Barksdale is certainly among the younger singer-songwriters in Texas. At 11 years old, he is releasing his debut album this month, a collection of seven original songs along with his renditions of Johnny Cash's "Folsom Prison Blues" and Townes Van Zandt's "White Freight Line Blues."
"Live from Niles City" opens with "Niles City Blues," a fiery slide-guitar instrumental. He sings "Widow of the Wind," a chilling tale of grief, in naturally high and lonesome tones, and the folky "Never to Love Me" and its rapid fingerpicking recall John Hartford and Paul Simon at their most melancholy. "My Mother," a song written in traditional country style, has all the poignancy of a Carter Family classic.
Performing on average a few times a week, Jack's upcoming gigs include a Dyson House Listening Room show on Saturday, June 1, at Zeeland Street Market. This third appearance at the Dyson House follows recent performances at the Bluebird Cafe in Nashville, Tennessee, the "Blue Plate Special" radio show in Knoxville, Tennessee, and the Opelika Songwriting Festival in Alabama.
Jack's nonmusical father, Brent, is from Baton Rouge.
"I can't sing. I can't play an instrument," Brent Barksdale said from the family's home in Weatherford, Texas.
"I don't think you want to hear him sing," Jack joked good-naturedly.
Although Jack's mother, Clara Barksdale, isn't musical either, she writes poetry, a natural bridge to her son's talent for writing lyrics. He's always loved music, she said. At 4, she recalled, Jack even gave her lists of songs to play during their drives to preschool.
"Johnny Cash or 'Pinball Wizard' by The Who or 'All Along the Watchtower' by Jimi Hendrix," Clara Barksdale said. "And then he'd ask me questions. 'Why did they write this song? Who were their friends?' Crazy things for a 4-year-old to be interested in. But from as long ago as I can remember, Jack was just as interested in that part as the music itself."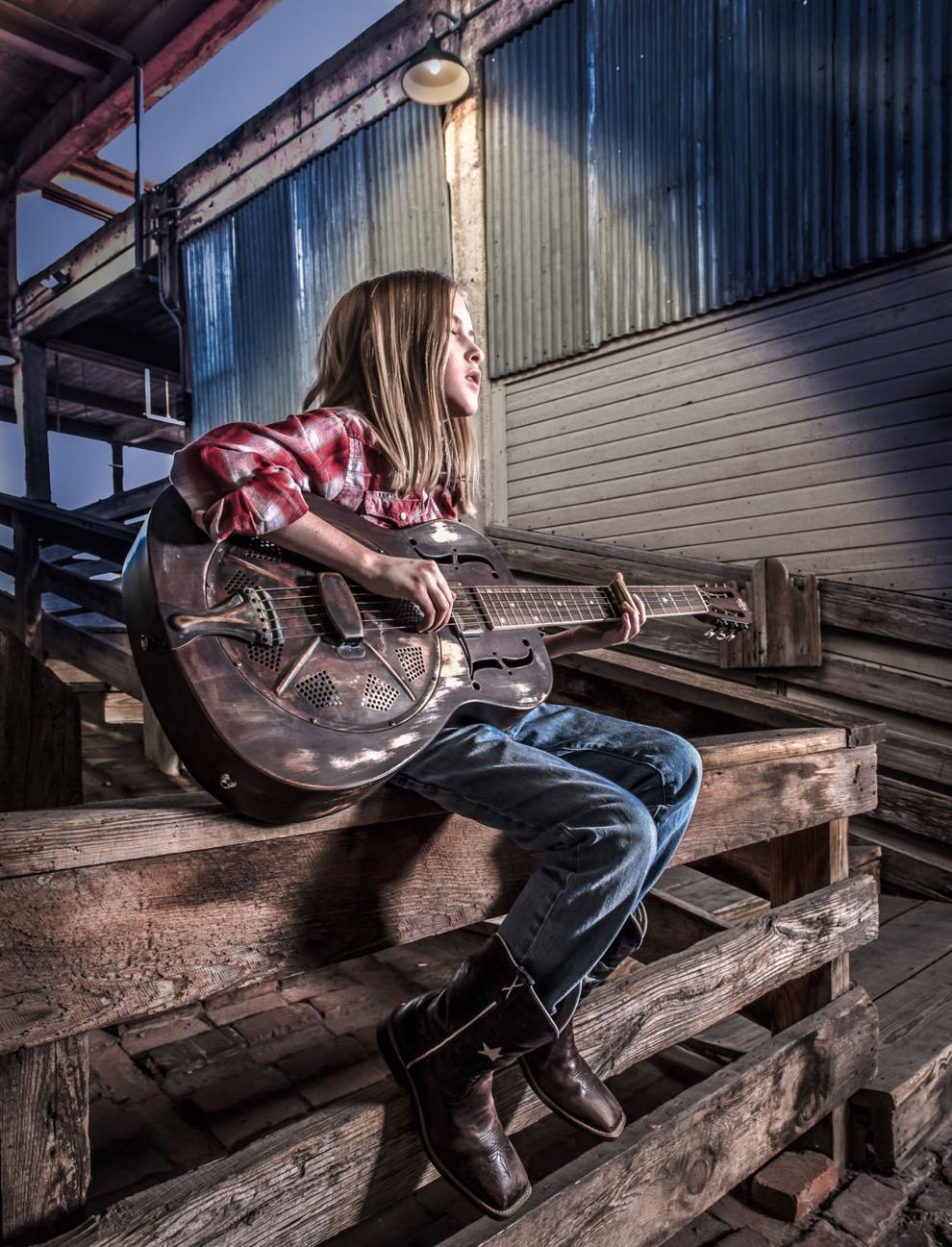 The back stories for songs and musicians, Jack said, "makes the song more interesting. And it makes you think about it more when you listen to it."
Jack made his public performance debut at age 9 at a pickers circle in Luckenbach, Texas. He performed Cash's "Give My Love to Rose" and one of his original songs, "She Left Me." He had no jitters whatsoever.
"I never get nervous," Jack said. "I just go up and play my songs and have a good time."
At 4, Jack received a toy guitar for Christmas. He knew from the first strum, however, the instrument wasn't designed for serious music making. He asked his parents for guitar lessons, but his hands were too small for a real guitar. Brent and Clara Barksdale gave him violin lessons instead. At 7, he told them playing fiddle was fine, but he still wanted to play guitar.
"Then I learned guitar and forgot about fiddle," Jack said. "There's just something about it. It's not perfect, but it's authentic."
Jack began writing songs soon after he acquired his first guitar. The instrument helped him learn how to structure songs, his mother said.
"I wrote 20 songs that were terrible," he said. "But it got me in the mood of a songwriter, and then I started getting better at it. It's super fun, so I just keep doing it."
Adult singer-songwriters in the Fort Worth, Texas, area helped her son learn about songwriting and guitar playing, Clara Barksdale said. They invited him to play at their gigs, too.
"And they'll give Jack a list of songs and the next time they see him they'll ask him, 'Did you listen to the John Prine?' " she said. "And then they'll talk about the song with Jack."
Jack's inspirations include classic country artists Cash and Hank Williams Sr. and Texas singer-songwriters van Zandt and Guy Clark. Recently he's been listening to blues artists Lightnin' Hopkins, Howlin' Wolf and Elmore James.
Writing songs is more important to Jack than performing. Performance, he said, "is just kind of an extra cool thing about it. Some people just want to focus on songwriting and some people just want to focus on the guitar. I really love it when it's both."
---
Uncle Lucius' Kevin Galloway Duo / Jack Barksdale
7 p.m. Saturday, June 1
Zeeland Street Market, 2031 Perkins Road
$25-​$45