Pablo Sainz Villegas, in the tradition of classical guitar masters Andrés Segovia, Julian Bream and John Williams, is a world-traveling virtuoso of the 21st century.
From New Zealand to The Netherlands, the Spanish guitarist performs solo recitals in intimate concert halls and sweeping concertos with the world's great orchestras. He's appeared in 40 countries and has released 10 albums.
"I'm living my dream," Villegas said from one of his European concert dates. "When I was a child, I wanted to be on a stage, celebrating music and bringing music to the people. Sometimes it's challenging, sometimes it's lonely. But the moment I am on stage, I am inspired and connected with the audience. I forget all those things that make it difficult. It's my fate, my love."
On Thursday, Oct. 24, Villegas will preview his upcoming album in recital at downtown Baton Rouge's Manship Theatre. The program includes beloved transcriptions of works by the Spanish pianist-composers Isaac Albéniz and Enrique Granados. The album will be his second release from Sony Classical Records.
"All these pieces are part of the guitar's history, cornerstones of the guitar repertoire," Villegas said.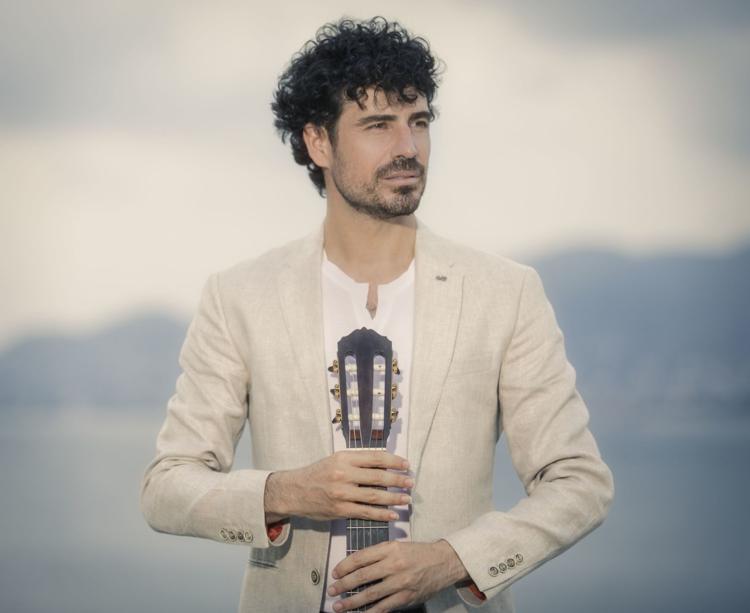 The latter Spanish Romantic compositions were also performed and recorded by Segovia, the late Spanish guitarist credited with lifting the humble guitar from the tavern to the concert hall. In March, Villegas performed a 125th birthday tribute concert to Segovia at San Francisco's Herbst Theatre.
"It was a very moving performance," he said. "For me, Segovia is a legend. Through his personality and his musicianship, he was the first guitarist who performed internationally and put the guitar in the best concert halls. Celebrating him is always a great honor."
Villegas, a native of northern Spain who's lived in New York City since 2001, first played guitar at 6 years old.
"My parents wanted my sister and I to have a musical education," he said. "From the beginning, I connected with the instrument. It very much inspired me."
For his first stage debut, the then 7-year-old Villegas played a simple piece for family and friends.
"That day changed my fate, because it was the first time I shared music with others," he said. "Music is an invitation. That's the purpose of music, sharing and bringing people together."
Villegas' Spanish- and Latin American-heavy repertoire and his expressive approach to the guitar are in the Romantic spirit and style of Segovia. Despite having never participated in a Segovia masterclass, he's grateful for the fine teachers he had.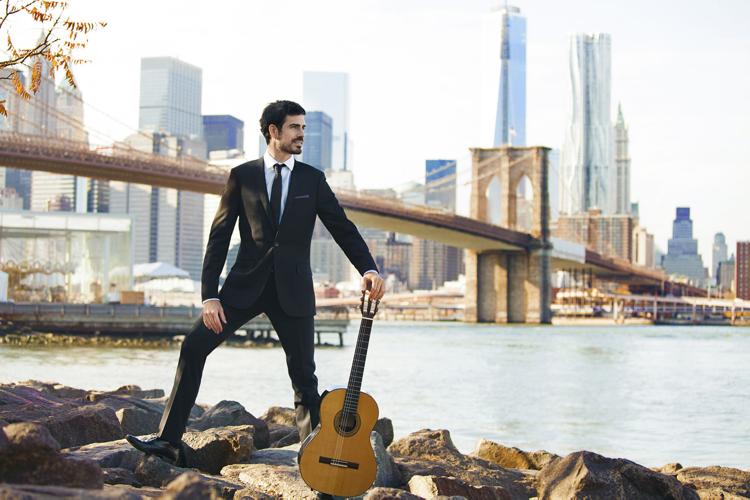 "Since I was 6 years old, all of my teachers shared very important messages with me," he said. "All of them were there at the moment I needed them the most."
Everything begins with technique, Villegas said. "Then comes the musicality and what you are as an artist, your emotions and your purpose and your commitment. In the end, your personal growth the last part of this beautiful pyramid."
Like Segovia and other important guitarists before him, Villegas collaborates with contemporary composers in the creation of new repertoire for the guitar.
"It's part of my purpose, my responsibility as a 21st century guitarist," he said. "Composers need performers and performers need new music. That's how we carry on the legacy of the instrument for future generations. And I admire composers so much. It's such a profound and lonely job. They spend their lives with their music, in their homes or in their studios. In the end, they are recognized by the audience."
Villegas was thrilled to play the concert premiere of "Rounds," a piece for guitar by the Oscar-winning film composer John Williams. He also made the first recording of "Rounds."
"John Williams is the most listened-to composer of the 20th century," the guitarist said. "When I was a kid, I loved his music from 'Superman.' Thirty years later, when I visited him at his home in Los Angeles, I realized how much he understands the human condition. That's why he can transpose those emotions into wonderful melodies and harmonies. He is such an elegant, humble, true genius."
---
Pablo Sainz Villegas
7:30 p.m. Thursday, Oct. 24
Manship Theatre, 100 Lafayette St.
$38-$58