Local Notes is a column rounding up the latest news from the Baton Rouge music community. Have a new single, just announced your album release date or about to head out on tour? Let us know about it by emailing jclapp@theadvocate.com.
New releases
Following up on his Southern rock-inspired album "Redneck Rebel" earlier this year, singer-actor-producer John Schneider now offers "some of the most personal recordings of his career" with the release of the inspirational album "Recycling Grace" from Maven Entertainment.
Schneider, who now calls Holden home; his wife, Alicia Allain; and Larry Hall produced "Recycling Grace," which was recorded in Nashville and Franklin, Tennessee. Bob Bullock providing additional recording and mixing. Guest vocalists include Christian Davis, Cody McCarver, Jacob Lyda and J Edwards.
"'Recycling Grace' is jam packed with a few standards, but also new songs whose intention is to make you think and feel something," Schneider said in a news release. "The music itself is intentionally more raw, bluesy and edgy. I believe these inspirational songs, especially, should elicit some sort of physical reaction from the listener. These will do that for sure!"
Schneider, most well-known for his role as Bo Duke on the '80s "The Dukes of Hazzard" TV series, continues to tour heavily.
He's recorded more than a dozen albums and has had four No. 1 singles on the Billboard Country chart.
Schneider's new 11-track album is available on all digital platforms and at JohnSchneiderStudios.com.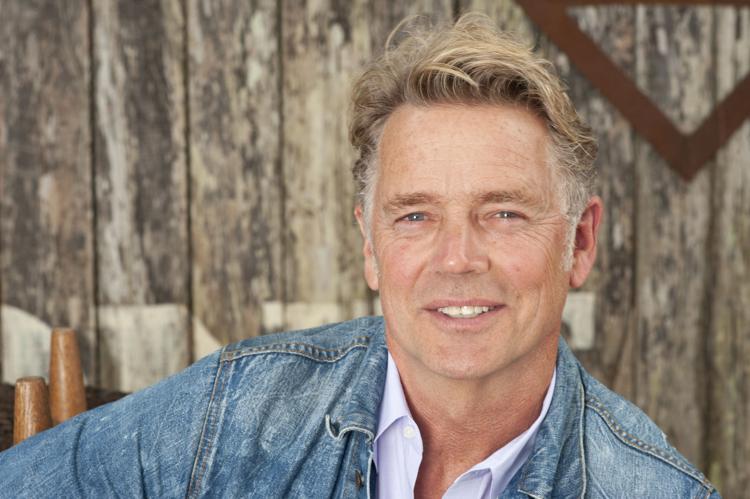 Jazz vibraphonist and percussionist Charles Brooks recently released his latest album, "Soul Magnet." The recording is the third full-length solo project Brooks, a professional musician and Baton Rouge Community College professor, has released in 13 months, and it his first solo jazz LP.
While vibraphone and percussion are his weapons of choice, Brooks composed and played all parts on the album — including piano, guitar and various other instruments — as well as mixing and mastering the record.
"Soul Magnet" is available on iTunes, Spotify and other major streaming platforms. For more on Brooks, check out thecharlesbrooks.com.
Baton Rouge emcee Marcel P. Black's new full-length album, "In Search of The Black Messiah," his 12th project overall, is now out. The website hiphopdx.com premiered the 14-track album on Tuesday, and it is now available on major streaming platforms and at marcelpblack.bandcamp.com. Look for a review of "In Search of The Black Messiah" in the Oct. 25 issue of Red.
Rock for good
Two back-to-back shows this week at Mid City Ballroom (136 S. Acadian Thruway) will be raising money for good causes.
On Friday, Oct. 18, "The Jamazon Fundraiser," with bands Ship of Fools, The Rusty Kid, Palomino Darling and Loudness War, will donate its proceeds to the Amazon Conservation Association and the Rainforest Action Network. Along with the music, local artists will also be selling their works for the cause, and a silent auction will be held. Doors open at 8 p.m.; cover is $10 at the door.
And on Saturday, Oct. 19, Famine Is The Enemy (FITE) will host its annual "Halloween Against Hunger" show. The metal, hardcore and punk bill includes Big Frank, Tomb of Nick Cage, DeadCentered, MegaWitch and This Side Faces the Sky. Comedian Haley Anselmo will also perform a set. FITE is a Baton Rouge group that's dedicated to helping the city's homeless community and those in poverty. The group regularly serves meals in the downtown area. Doors open at 6 p.m., and cover is $10 at the door. A raffle for a Spirit Halloween gift card will be held, and there's a costume contest ($5 entry fee).
For more on these shows, go to facebook.com/midcityballroom.
---
Staff writer Judy Bergeron contributed to this report.