Are you looking for a raise at work? Do you feel like your relationship is rocky? Maybe you're dealing with family drama … again?
When faced with such situations, as strange as it may seem, some people turn to feng shui — the art of placement — to improve health and wellness, relationship and monetary goals.
Feng shui is an ancient Chinese practice in which people strive to create positive chi in a physical space by arranging buildings, objects and elements to achieve harmony and balance.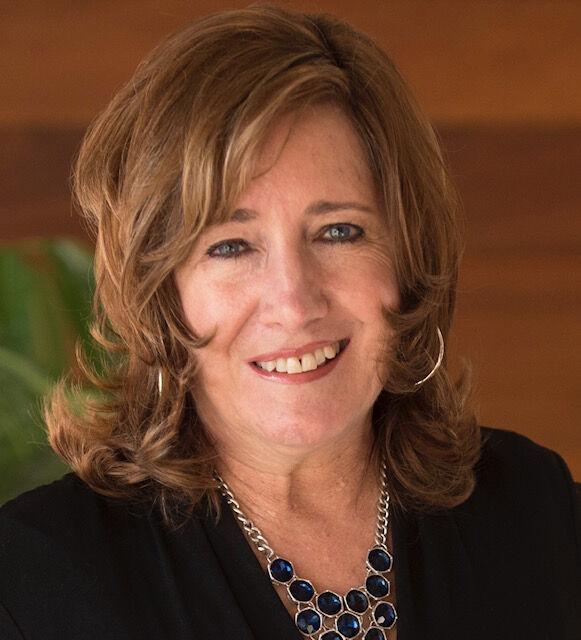 Cheryl Taylor Bowie has been a feng shui consultant for nearly 30 years, advising clients in homes, college dorm rooms, radio stations, offices, retail stores and more across the Gulf Coast region. Based in Lafayette, she has also hosted workshops and taught continuing education classes on feng shui, as well as attended conferences as a keynote and breakout speaker.
Bowie says she's not magic, but she does believe feng shui can positively affect someone's life if they are open to trying something new.
For example, while working with a client who was looking to improve family finances, Bowie recommended adding reflective or mirrored tiles behind the stovetop's burners. The clients took her advice and a few months later, a financial windfall came into their lives. In feng shui, the stove represents wealth. The idea is that reflecting the burners visually, in essence, doubles the stove's burners — and also the homeowner's opportunities for wealth.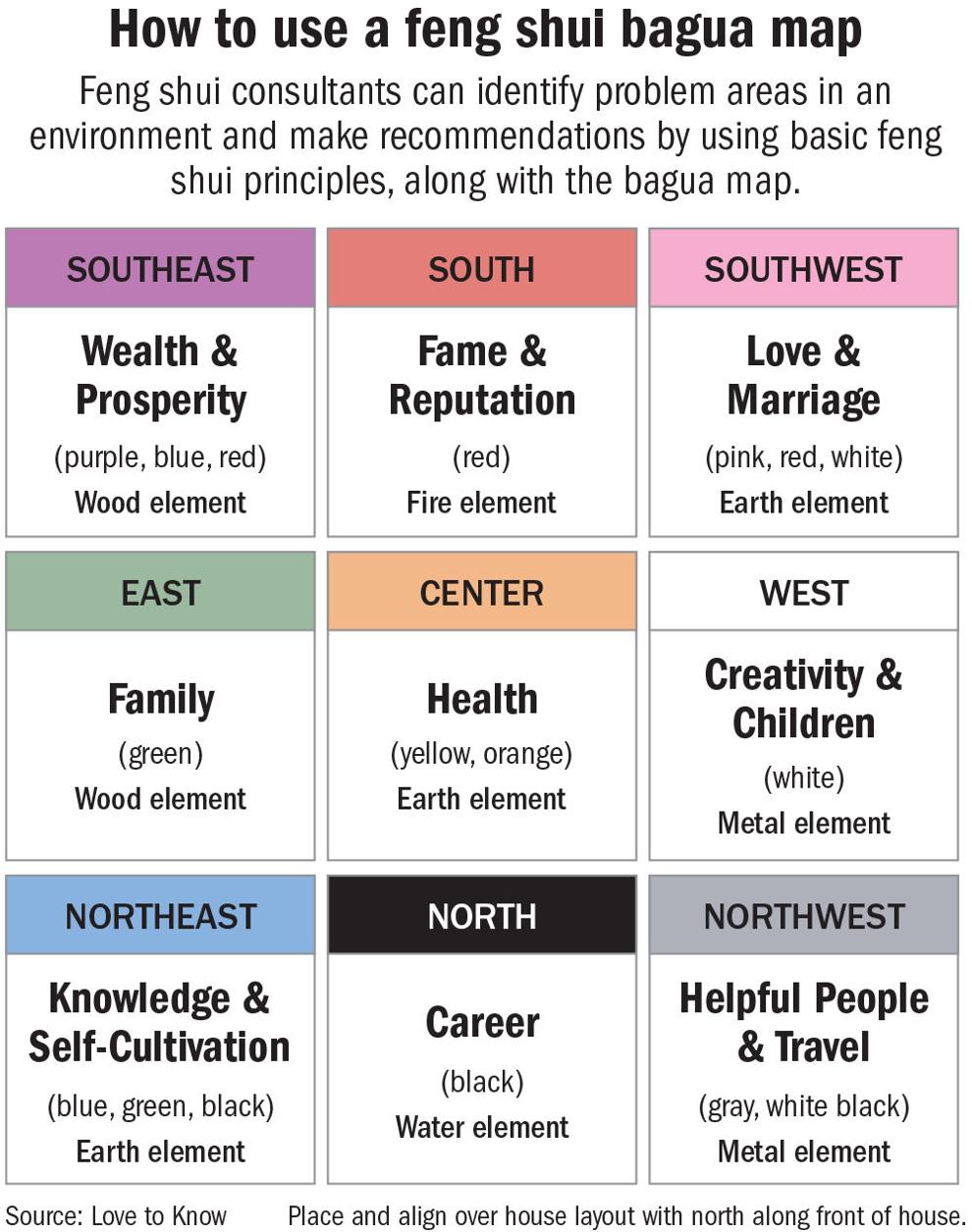 When clients called Bowie to come to their home in rural Acadiana, Bowie noticed a large dip in the ground that the extended family had used as a burn pit. Familial relationships were somewhat frosty. Bowie recommended filling in the sunken area with dirt. The family took her advice and say that things have been peaceful ever since. 
While some feng shui recommendations require an expert like Bowie doing a full assessment, others are simple and easy to use. For example: 
Keep toilet lids closed when not in use. An open toilet seat allows for a big drain of positive energy.
Women should never put their purses on the floor. In feng shui, the purse should be kept at waist level or higher. An old Chinese proverb goes: "A purse on the floor is money out the door."
Clear away clutter from your home or desk. Excessive clutter impedes the flow of chi.
Keep your desk and bed out of the pathway of the door. 
Sit in an office space where you are able to see the door.
Have a designated pile for messes, not scattered messes throughout the house or office.
Position the head of a bed against a solid wall, not windows.
Wind chimes can be best placed in a different spot for every home, but in the most simple terms, the wind chimes are good in the back left corner of a home. 
If you've got a leak anywhere on your property, it can have a negative drain on your wealth, according to Bowie.
"Learning to be in a better relationship with your space, with the environment where you live or work, can be super helpful," Bowie said. "It can make you more productive. It can enhance your health. There are specific things we do in feng shui to enhance your finances, your health and even relationships."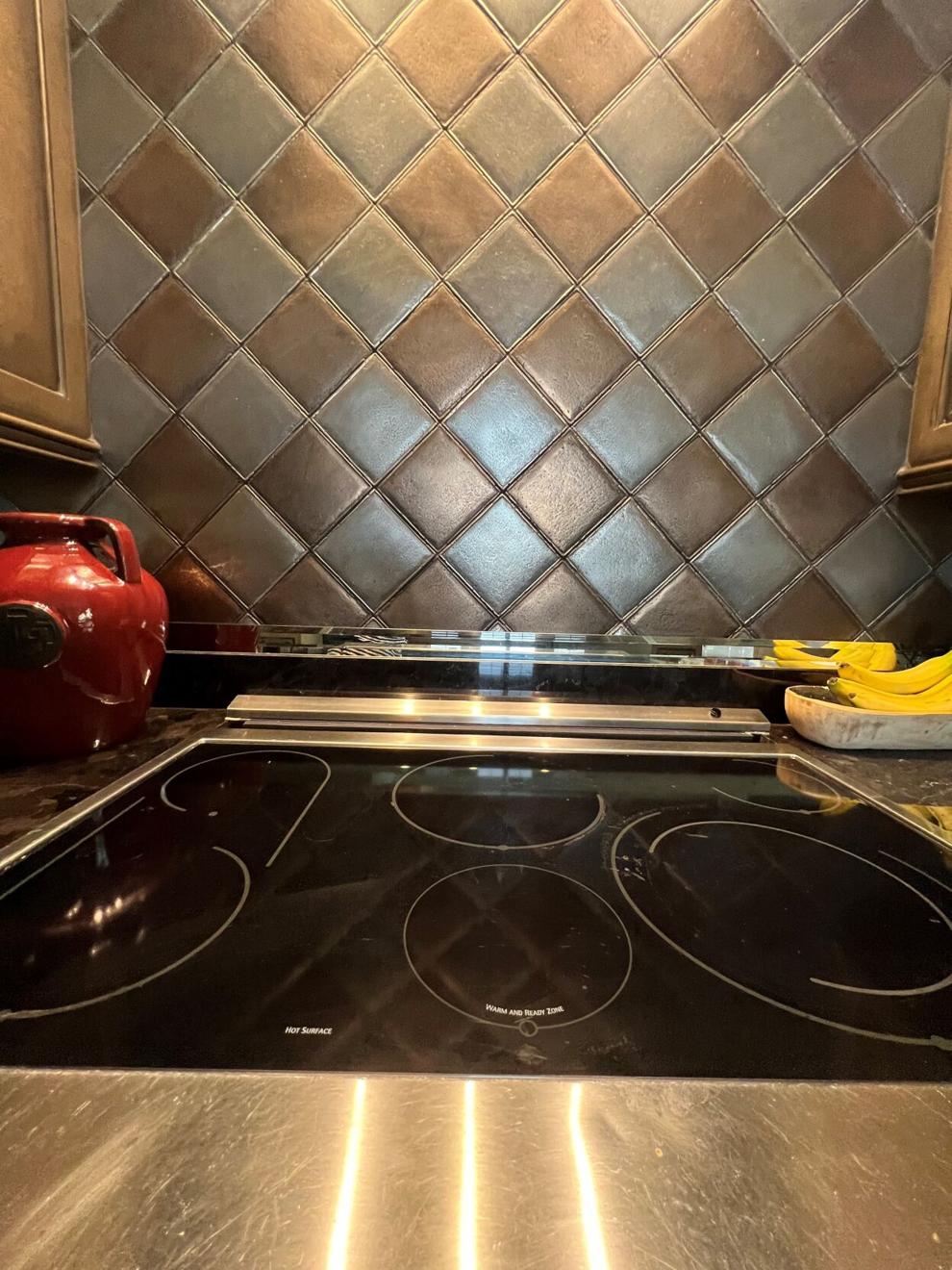 Bowie starts every confidential consultation much like a therapy session: She tries to figure out how her client or clients are feeling and what's going on in their lives. Then, she moves on to ask what areas — relationships, career, money, travel or more — the client wants to enhance. Afterward, Bowie is able to identify problem areas in an environment and make recommendations by using basic feng shui principles, along with the luopan, the Chinese word for compass, and bagua map.
"In reality, I don't have to use the luopan," Bowie said. "I could also use the compass on my iPhone, which is much more streamlined than working with the Chinese characters."
Bowie said she uses a nine-segment bagua map, which she calls a grid and serves as an overlay of the floor plan of a space, to help clients harness good chi in their homes. Each of the nine areas of the bagua map represent a certain theme, including wealth, relationships, fame, knowledge and more.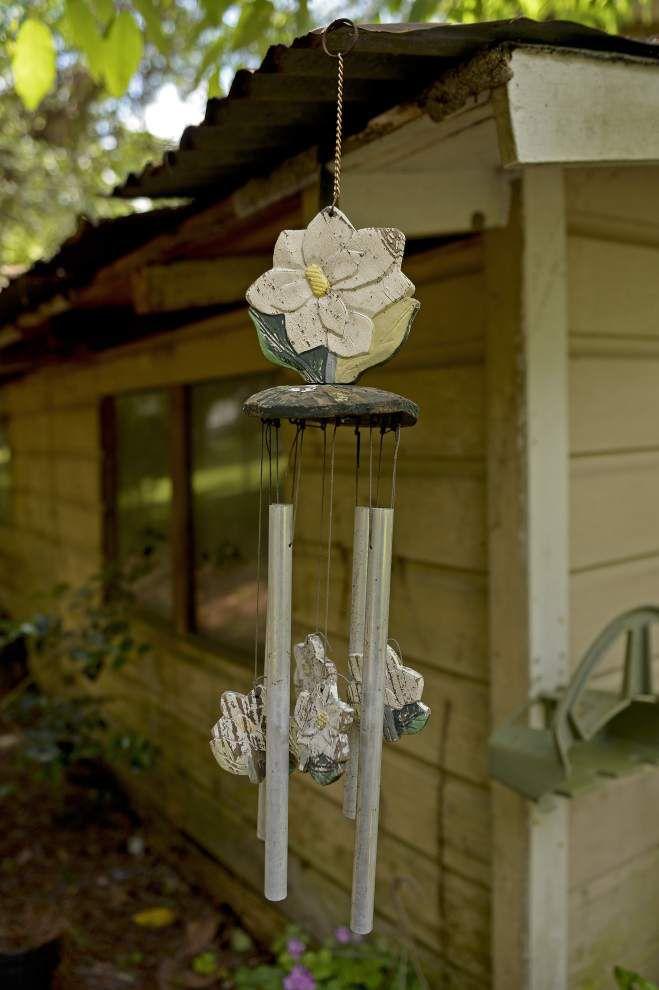 When it comes to the basics of feng shui, Bowie explained that there is good chi and bad chi. Good chi flows in a meandering pattern, while bad chi moves quickly in fast and straight lines. For example, if a home is designed where the front door is lined up with the back door, Bowie said chi comes in the front door and, if there's nothing to stop it, goes straight out the back door.
Instead, energy should linger in a space. Bowie says that rearranging furniture can encourage chi to linger, which will make your home or office feel better.
"If you experience and open yourself to trying a different furniture arrangement, you might actually see and feel the difference — see a difference in what's going on in your life and feel a difference in how that space affects you," she said.
The placement of a home's front door and/or front of a home is a basic of feng shui. Bowie said that, in most cases, if the front door doesn't face the front of the home, you turn the grid or bagua map to line up with the direction the front door faces, but there are case-by-case exceptions.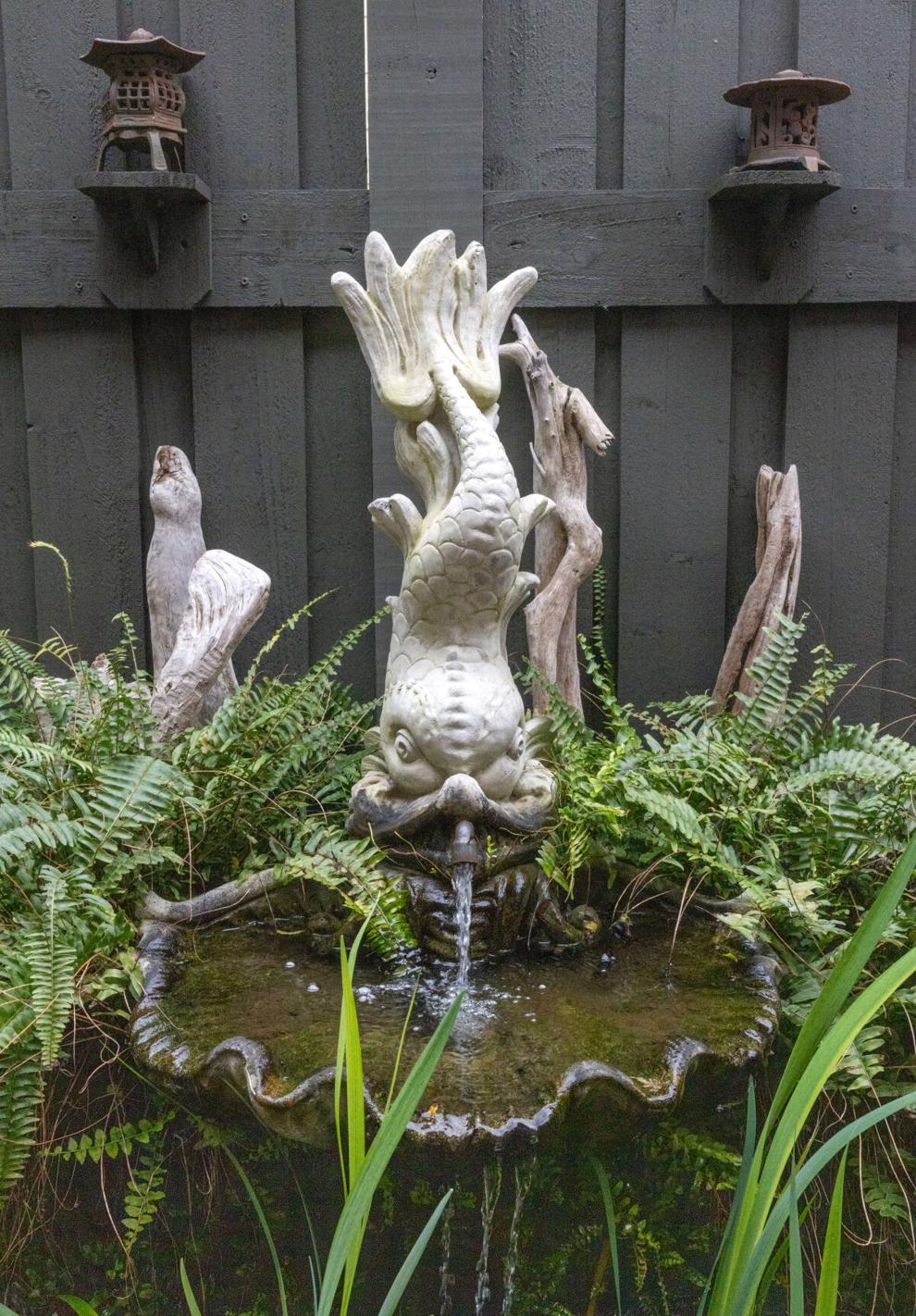 Feng shui places emphasis on the elements — wood, fire, earth, metal and water.
"In feng shui, water is symbolic of money and wealth," Bowie said. "Every culture in the world has developed around water."
She said the best place to introduce a water feature is different in every home, but she does not recommend adding a water feature to a bedroom, even an aquarium.
"Everything about feng shui is symbolic," she said. "Our brains respond to the things we attach meaning to. Feng shui is mostly about your intent."
Jill Laroussini took one of Bowie's continuing education feng shui classes at the University of Louisiana at Lafayette more than 20 years ago but still uses the principles that she learned. As an anniversary present for their first home, Laroussini's husband arranged a consultation with Bowie. He presented the gift with a note that read, "Where there's a feng, there's shui," Laroussini said.
"We're still in the house," she said. "We've renovated, but the concepts definitely stay in mind."
Laroussini particularly implemented the meandering chi principle when there was no walkway to the front door of her home. When she and her husband had a walkway installed, they opted for a wandering walkway as opposed to a straight path.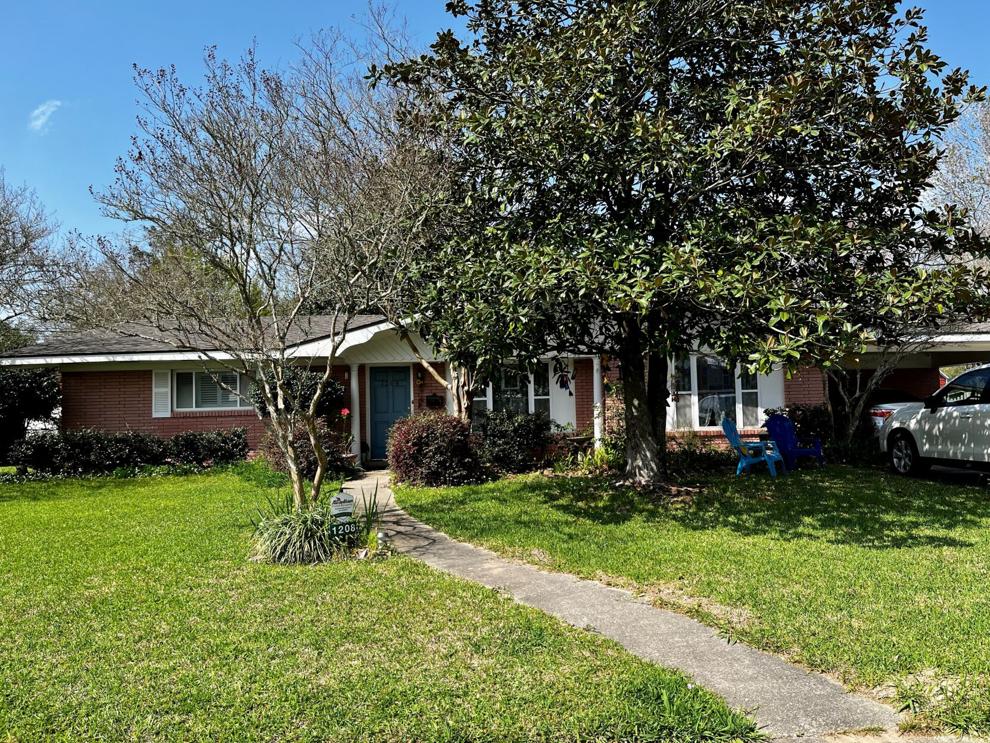 Both Bowie and Laroussini agreed that the principles of feng shui can garner much skepticism.
"There's always going to be some component of a cultural aspect that's common sense to others that maybe we're not willing to take a look at or wrap our brains around," Laroussini said.
Travis Stelly, of Prairieville, who has been using feng shui principles in his family's home on and off since 1996, said the practice has brought positivity to his life. One of the quotes he learned while practicing was, "Your thoughts become your words become your actions."
For those who are skeptical, he urges people to think, "What can it really hurt?"
The simple act of moving a sofa may bring a world of change. With feng shui, you never know until you try. 
"Whether you believe in it or not, it makes sense and feels good," said Nicole Quinlan, who has also worked with Bowie on the feng shui of her home. "Overall, walking through your home and office space and incorporating the elements and creating balance in that space just makes sense." 
Features editor Jan Risher contributed to this story.