Photos, video: Rhythm & drumming workshop at Creative Aging Symposium aids wellness for seniors, Alzheimer's patients
'The Harmony of HealthCare-- 4 keys to using rhythm, song and silence with Alzheimer's,' a presentation on using music, rhythm and silence for better health by author and music therapist Christine Stevens, was presented at the 2018 Creative Aging Symposium on Wednesday, Nov. 28, 2018 at LSU's Pennington Biomedical Research Center.
The symposium was a collaboration of the Arts Council of Greater Baton Rouge, Alzheimer's Services of the Capital Area, the La. Office of Cultural Development and the Charles Lamar Family Foundation. Other seminars included using improv to enhance memory and mental flexibility, using dance to slow motor and cognitive declines, and using writing exercises to develop and express one's personal narrative.
BR.wildartcreativeaging.adv_TS_74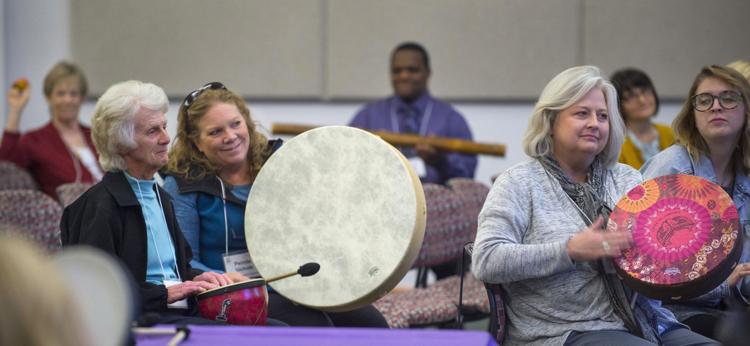 BR.wildartcreativeaging.adv TS 172.jpg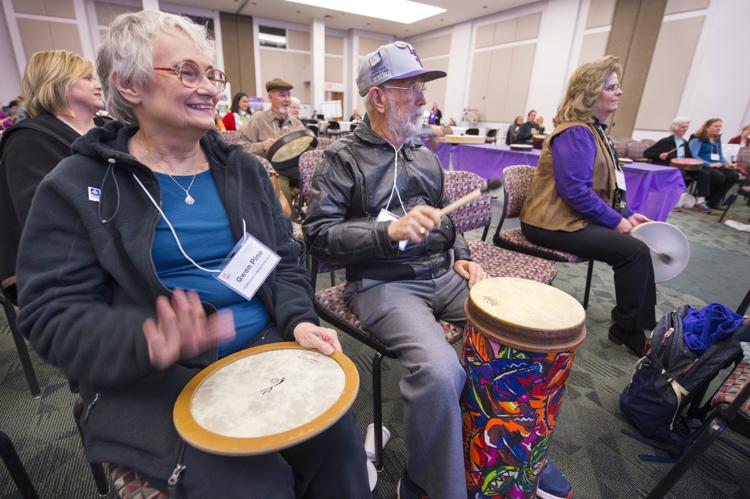 BR.wildartcreativeaging.adv TS 189.jpg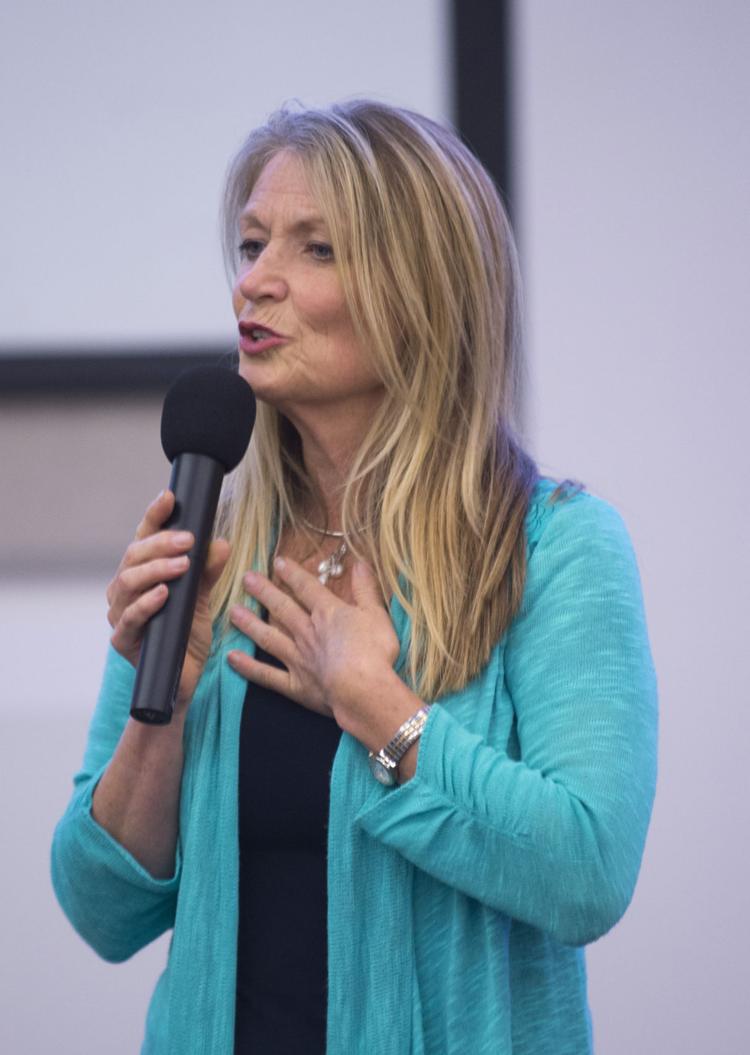 Harmony of Healthcare: Using rhythm, song & silence with Alzheimer's
BR.wildartcreativeaging.adv_TS_140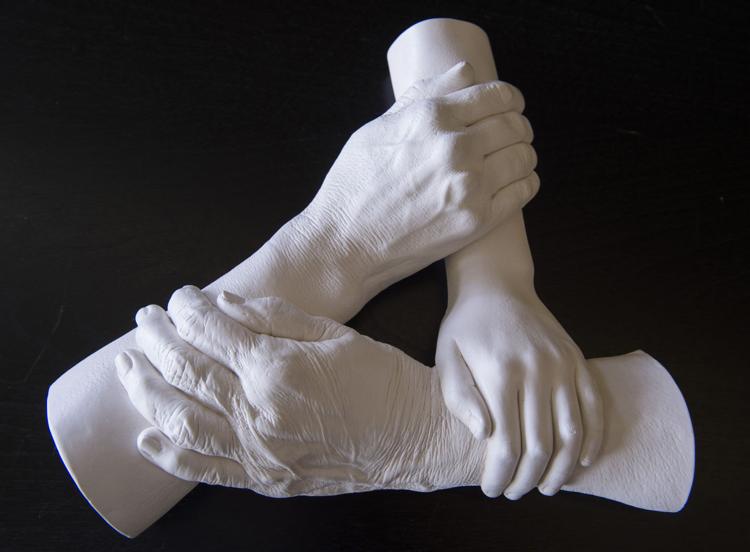 BR.wildartcreativeaging.adv_TS_34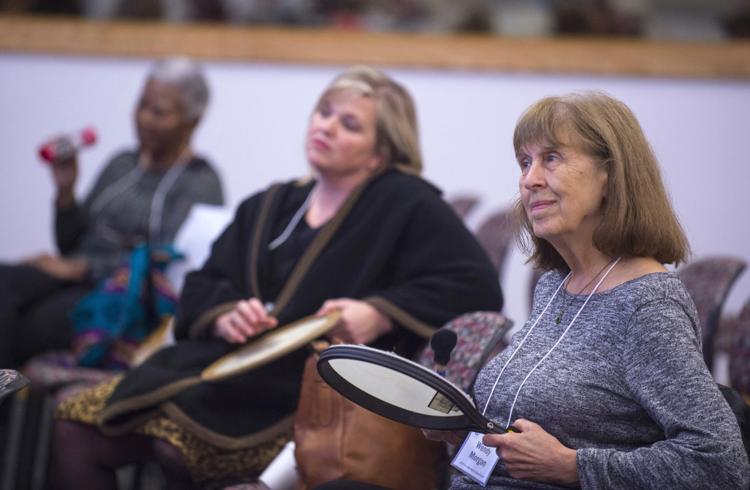 BR.wildartcreativeaging.adv_TS_03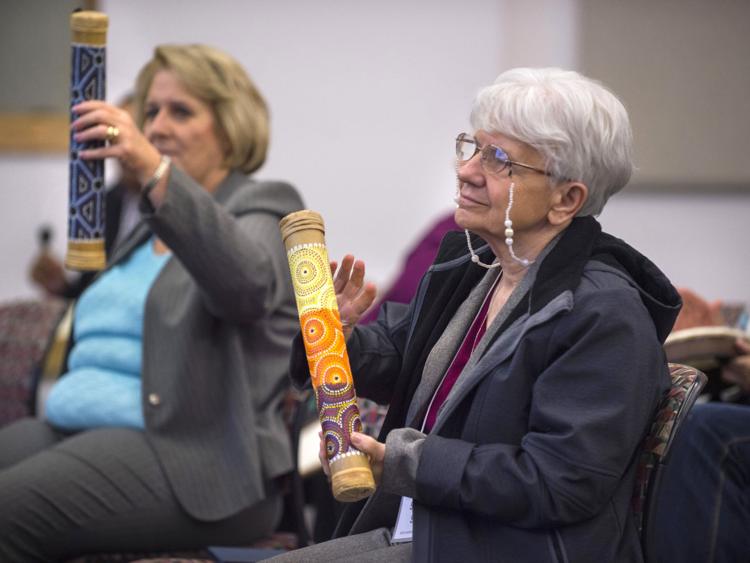 BR.wildartcreativeaging.adv_TS_135