A woman leaned over the crime scene tape that cordoned off the intersection of North Acadian Thruway and Gus Young Avenue to talk to a police officer.
She burst into tears.
Nearby, a body lay on the ground near the driver's seat of a car that appeared to have crashed into a light pole; the car's back passenger side door was pierced by multiple bullets.
The scene was one of eight involving shootings in which four people were killed and five wounded in Baton Rouge between Saturday night and Monday afternoon, police and EMS officials said.
Police spokesman L'Jean McKneely said investigators believe the shootings are not related but they were all targeted.
"I stand firm that this senseless violence is unacceptable and has no place in our community," Mayor-President Sharon Weston Broome said Monday morning.
Both fatal and nonfatal shootings have declined sharply over the past two years from their record high in 2021. But violence often increases when the temperatures turn sweltering, and city leaders and community groups recently unveiled plans for a second Summer of Hope campaign aimed at tamping down the bloodshed.
A deadly 48 hours
The surge in violence started with shots fired Saturday night on Victoria Drive, Baton Rouge Police said; no one called police, but officers later responded to a nonfatal shooting injury on Conrad Drive that turned out to be related.
Then, around 11 p.m. Saturday, someone was shot and injured at 75th Avenue and Scenic Highway, EMS spokesman Brad Harris said.
Shortly after 2 a.m. Sunday, a person was shot and injured at the Wendy's on College Drive and taken to the hospital in stable condition, Harris said.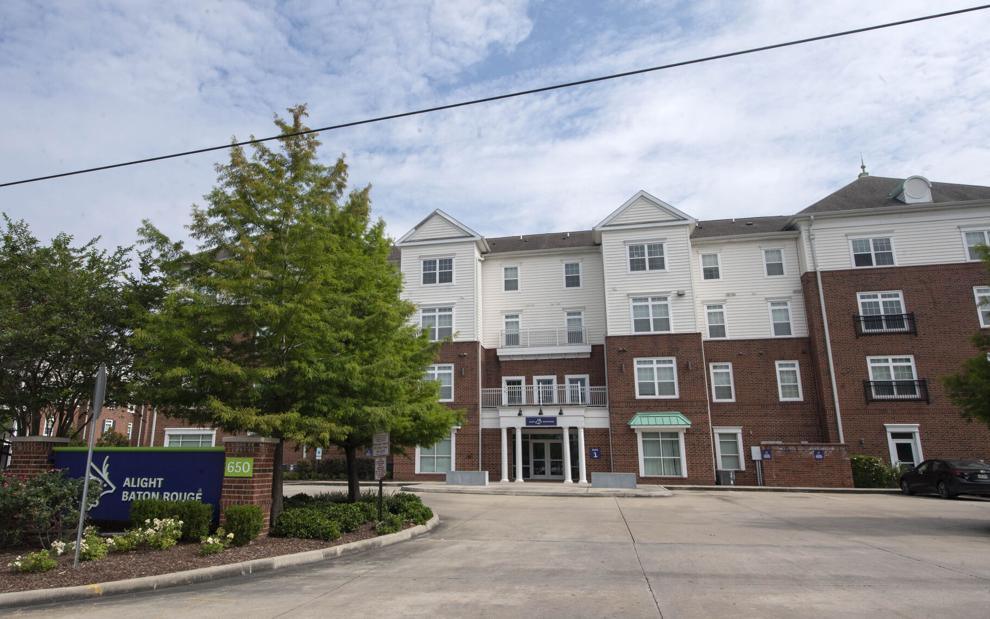 Then, around 8 a.m. Sunday, Tyron Davis, 52, was found dead of gunshot wounds in the 4000 block of Tuscarora Street, Baton Rouge police said. Around 10:30 p.m., Abel Palomares, 28, died of gunshot wounds in the 12000 block of Province Place, police said.
The violence intensified Monday; shortly after midnight a man was fatally shot in the 600 block of West McKinley Street; police said they were waiting to notify the family before publicly releasing his identity. A second person was injured in the shooting and taken in stable condition to the hospital, EMS said.
Around 9 a.m. Monday, someone was shot and injured on Aldrich Drive — near the College Drive Wendy's where one of the Sunday shootings happened, and near Interstate 10 — and was brought to the hospital, EMS said.
Then, around noon on Monday, a car was shot up and its driver killed on North Acadian Thruway near Gus Young Avenue.
An overall decline
Law enforcement officials have long warned that the hot summer months typically bring with them a sharp uptick in violence. This weekend's bloodshed happened as temperatures crept into the mid-90s across southern Louisiana.
Last year, however, East Baton Rouge actually saw a dip in homicides during its warmest months, something the mayor credited to the city's Summer of Hope initiative, which launched in 2022 with the aim of mitigating violence by targeting its root causes, like poverty and mental illness.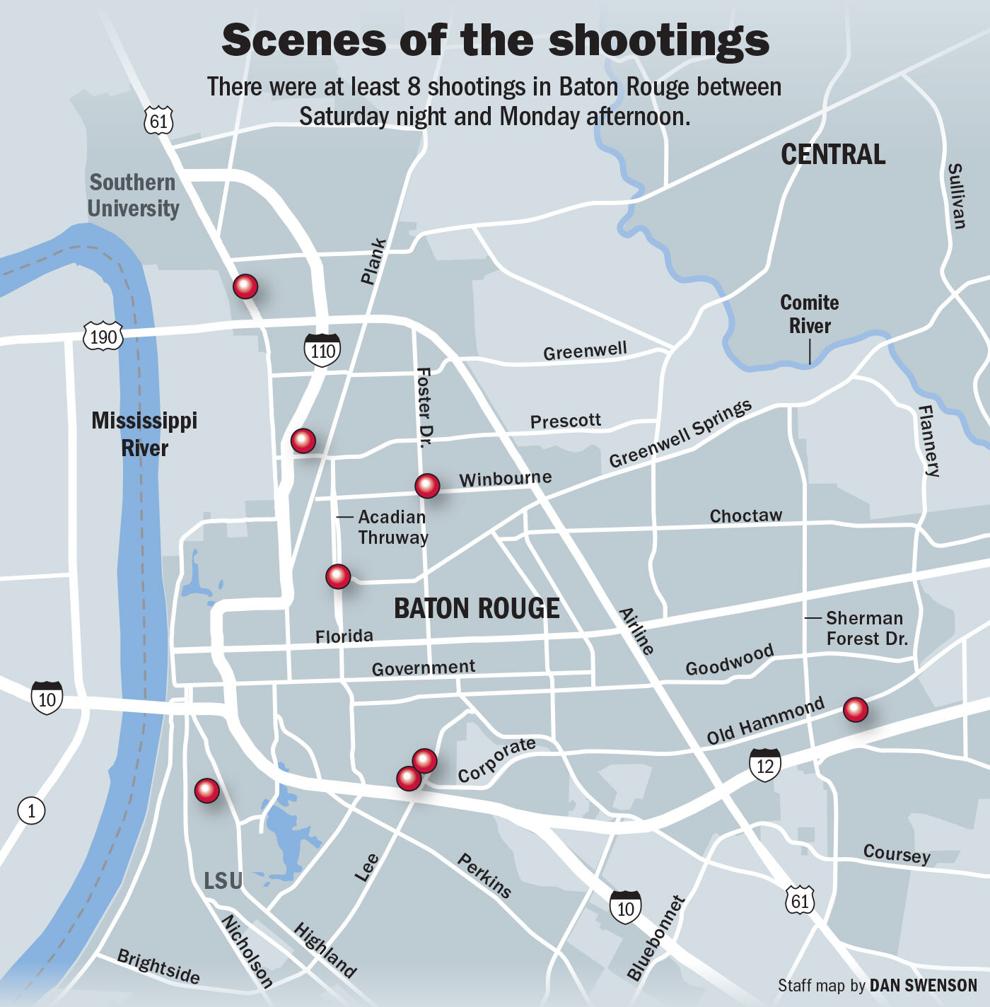 Broome said at a press conference last week the Summer of Hope initiative this year will involve door-to-door canvassing, dialogues on public safety, professional development opportunities and fun events for neighborhoods most impacted by violent crime — particularly the Bottoms, Tigerland and Brookstown, all of which saw concentrated levels of violence last year.
"Our commitment to public safety initiatives like Summer of Hope is more critical than ever," Broome said Monday. "We will continue to work tirelessly with law enforcement and community members to ensure that our streets are safe and secure."
East Baton Rouge officials announced earlier this month that the number of killings had fallen 35% in the first quarter compared to last year, marking a downward trend after several years of record-high violence.
In 2020, the murder rate in East Baton Rouge rose to unprecedented levels, with records maintained by The Advocate showing that 114 people were killed in the parish between Jan. 1 and Dec. 31, surpassing the previous high of 106 three years earlier.
The bloodshed continued into 2021 as the city-parish shattered its previous record again, ending the year with 149 homicides before falling to 115 in 2022.
According to Advocate records, there have been 35 homicides in East Baton Rouge Parish as of May 22, down from 54 recorded during the same time period last year.