The family of Alton Sterling is inviting the community to mourn with them on Friday at a public funeral held at Southern University.
The services will be held at the F. G. Clark Activity Center, which will provide seating capacity for about 4,500 people.
Gary Chambers, spokesman for the Sterling family, confirmed Thursday that both Civil Rights activist the Rev. Jesse Jackson and a White House representative would be attending the funeral of Alton Sterling on Friday. Jackson will be a speaker at the event along with the Rev. Al Sharpton and Louisiana Congressman Cedric Richmond.
Alton Sterling's 15-year-old son who spoke to the media for the first time Wednesday, said h…
Chambers said he will be "master of ceremonies" for the service.
Sterling was fatally shot by police officers last week in front of the Triple S Food Mart in North Baton Rouge. His death has contributed to the national debate about black suspects shot by the police and drawn hundreds to Baton Rouge for several days of protests in Sterling's name.
"I haven't even mourned yet because I'm out here fighting," said Sandra Sterling, Alton Sterling's aunt and the woman who raised him. "Not a physical fight but a fight for his rights. I just want justice done."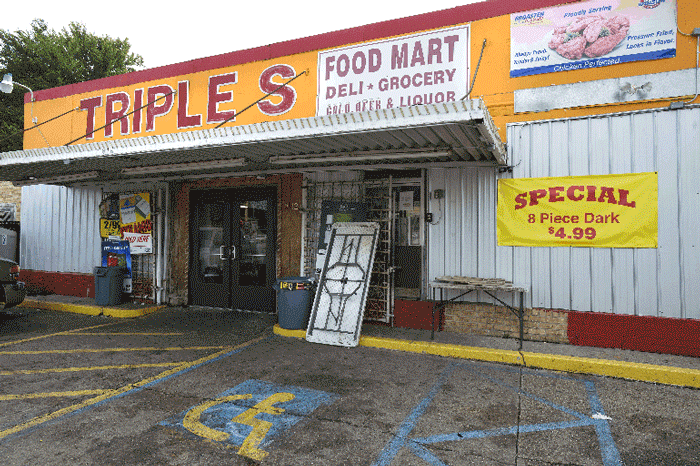 Sandra Sterling said the funeral is for everybody touched by her nephew's story.
"This is not a private funeral," she said. "Anybody can come."
The viewing for Sterling will be open casket and will go from 8 a.m. to 10:30 a.m., with the funeral following at 11 a.m. After the funeral the family will be escorted by law enforcement to an undisclosed location for a private burial.
Chambers said both Richmond and Sharpton immediately reached out to the Sterling family in the wake of Alton Sterling's death and offered to help in any way.
Other local pastors and elected officials are also expected to attend and may be making statements at the services, Chambers said. He said the family is hopeful Gov. John Bel Edwards will attend.
Edwards spokesman Richard Carbo said the governor was previously committed to the National Governors Conference out of state on Friday, and as of Wednesday he was still planning to attend.
Another scheduled guest is Amber Bullock, a contemporary gospel singer who won a gospel reality singing competition on BET in 2011 called Sunday Best.
Southern University was selected as the venue because of its larger capacity.
Chambers said they are preparing for thousands of people to attend.
"I don't think there's a church that would have been able to handle the volume," he said. "Michael Brown's funeral had around 5,000."
Brown was the 18-year-old man shot by a police officer in Ferguson, Missouri.
One official not expected to attend the funeral is Mayor President Kip Holden, who has been criticized in recent days for his lack of visibility in the days following the shooting.
Chambers said Holden was not directly invited to the funeral.
"The mayor did not offer his condolences to the family. He said recently that it would be inappropriate for him to attend, and I can't say that I disagree," Chambers said.
Holden, whose mayoral office oversees the police department, has said it would be inappropriate for him to appear to take sides.
He did not immediately respond to a request for comment Wednesday.
Chambers said many of the costs of the funeral, including the $1,500 rental fee for the Southern University venue, have been covered by anonymous donors.