Brittany Elliser's son was about a month old when she first heard his doctors use the word "transplant."
Baby Briggs had been born with Biliary Atresia, a rare liver disease that can be fatal if left untreated. It was after a surgery to buy Briggs some time failed that the doctors began to discuss transplant options with Brittany and her husband, Bryan. 
"We never thought that's what we would be hearing a month after giving birth," she said.
Born in late December, Briggs was on the organ donation registry for a working liver by May. A month later the Ellisers got the call that a liver was ready and Briggs could be prepped for surgery.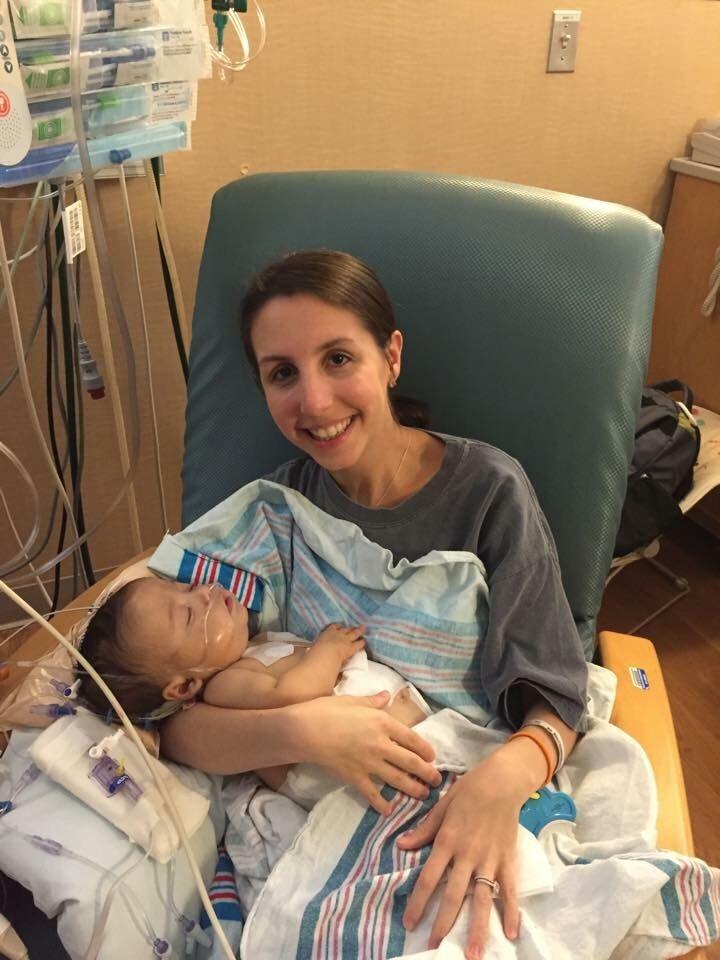 Brittany remembered her infant son was all smiles as he went into the operating room. But afterward, he developed a clot in one of his veins: Briggs returned for what was supposed to be no more than an hour surgery that turned into 10 hours.
When the doctors emerged, they reported that all they could do was make Briggs comfortable while they put him back on the donation list; the transplant had failed.
Brittany and her husband weren't even sure Briggs could be listed again, given his circumstances. 
"It's fine line of being too sick and not sick enough to get a transplant," she said. "A lot of things had to fall into place."
Incredibly, days later, another liver became available. But Briggs' second transplant failed, too. After that surgery, his body started to shut down. One side of his body turned completely black and he had a seizure. Brittany remembers hundreds of people praying over their little family as they waited to see if Briggs would be able to go back on the list — or if he was too far gone to qualify. 
"It was a really dark place to be in," Brittany said. "He just became sicker and sicker and sicker." 
But 17 days later, Briggs received a third liver — and this time it worked.  
Today, he is seven years old.
"He's been rocking and rolling ever since then," his mom said. 
Briggs' story of a second chance is one of hundreds in Louisiana, illustrating the great need for life-saving organ donations throughout the state.
In 2021, the Louisiana Organ Procurement Agency set a new record for the number of donations received, with 242 organ donors who provided 763 organs to waiting transplant recipients.
Additionally, 479 people donated tissue last year used in procedures such as heart valve transplants for children born with congenital heart defects and skin grafts for burn victims, according to LOPA.
One single tissue donor can provide life saving grafts for up to 75 people.
While the organ donation record marks a 15% increase over the previous year, there are still usually 2,000 people who remain on the registry wait list annually. A committee uses certain eligibility criteria to determine the order for recipients. 
Then there are those who are waiting to be approved for the list, who may be too sick to qualify or fail to meet other health criteria. The stress of waiting for a life-saving organ — or to even be considered for one — can be overwhelming. 
For families whose loved ones haven't registered to be an organ donor following an unexpected death, their own decisions can be agonizing. 
More than 62% of 2021's donors had made the decision for themselves by registering in advance — but not everyone does.
When 15-year-old Shawn Elizabeth Guillot was hospitalized in a head-on collision in 1991, organ donation discussions were taboo, according to her mother. 
"We were caught completely unaware," said Peggy Guillot, Shawn's mother. "People didn't speak of it then. How do you handle expecting your child to come home, and then end up at the hospital faced with this life-giving decision when we're praying for a miracle for her to survive?"
After Shawn was pronounced deceased, Peggy remembers her husband brought up the topic of donation, which she initially rejected. But through prayer and reflection, she realized what she would have wanted if the roles were reversed and they were waiting on an organ to save their daughter's life. 
As Peggy tells it, her family got six miracles, even if none of them was the specific one they prayed for. Shawn's donations went to six people, transforming their lives. 
"It's just God's will," Peggy said. "Taking a tragedy and turning it into triumph."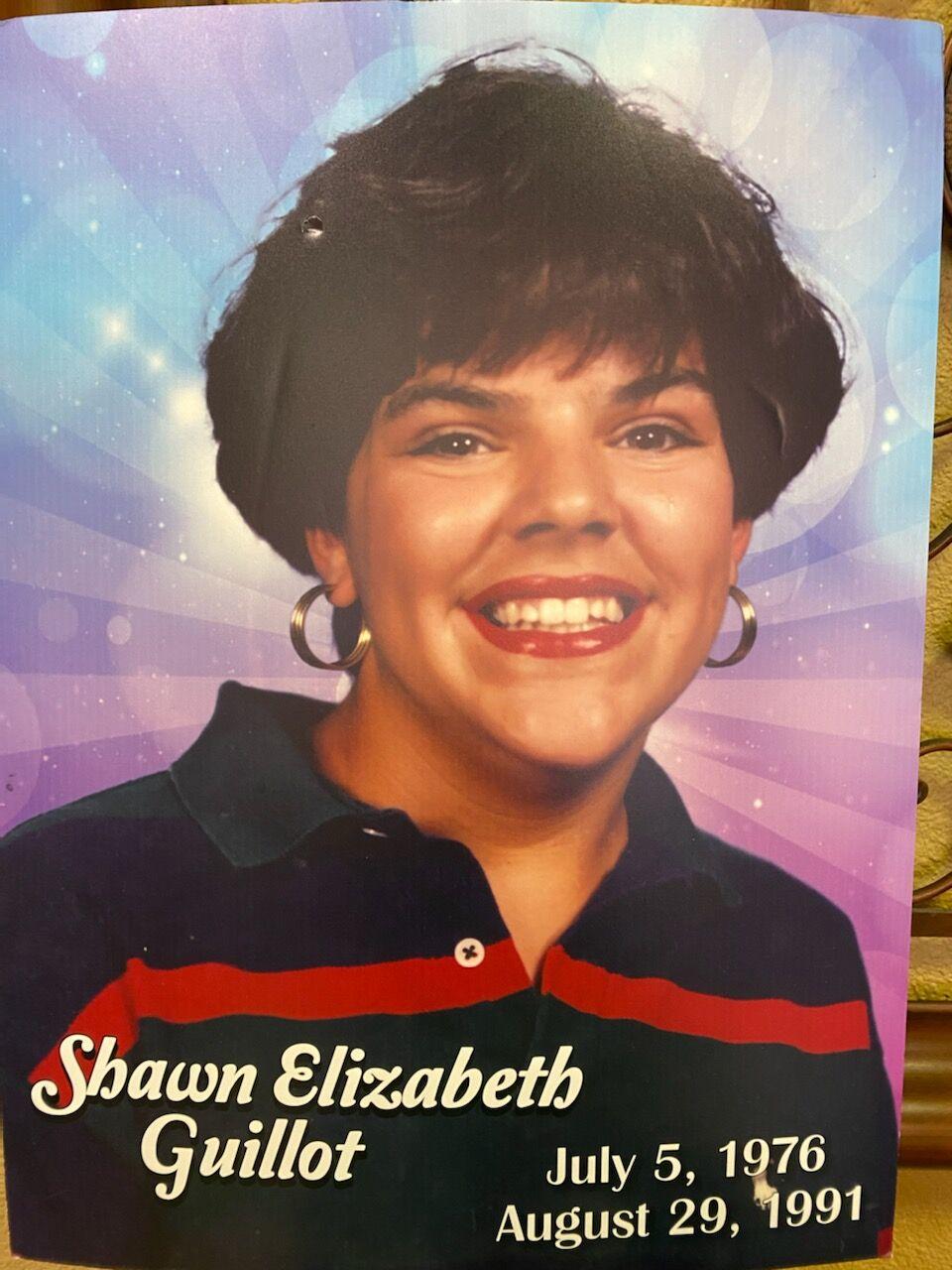 All of Shawn's family are now registered as organ donors, and Peggy and her husband continue to advocate for families to discuss donation so that the decision is made before they have to potentially make a tough choice under duress. And hopefully, those discussions could make a drastic difference for another family. 
"We're very proud that Shawn was able to help others live," Peggy said. "Our continued efforts in promoting organ donation keeps us involved with her legacy and when we speak of her, we feel closer to her. I really believe that it's her generous spirit that continues to influence us."
Briggs is now a thriving kid who loves sports, Pete the Cat and Buc-ee's. Brittany's family encourages people to consider becoming organ donors in the hopes that "someone has the strength to say yes" at a critical moment that may also be their darkest hour.
Though the Ellisers never met the family of the donor who gave the final organ that stabilized Briggs, they did meet the family of the second-to-last donor. They traveled to Florida to meet her parents and celebrate what would have been the girl's sweet sixteen. 
Brittany feels any extra day she has with her son has been a blessing. And she doesn't see the "failed" transplants as true failures. 
"I think without each one he wouldn't be where he is today," she said. "I really think the second one, her blood and her life ran through him. For us, that's all we could ask. I still feel like she helped save his life. She gave him a fighting spirit that kept him alive for 17 days."