The Louisiana Marathon returns this weekend, with Sunday's featured race following a course that includes downtown Baton Rouge, the LSU area, Mid-City and parts of Tara.
The half-marathon is also Sunday, and shorter races will be held Saturday. 
The races will be run along Baton Rouge city streets, likely meaning delays for motorists both days as some streets or crossings are closed from time to time.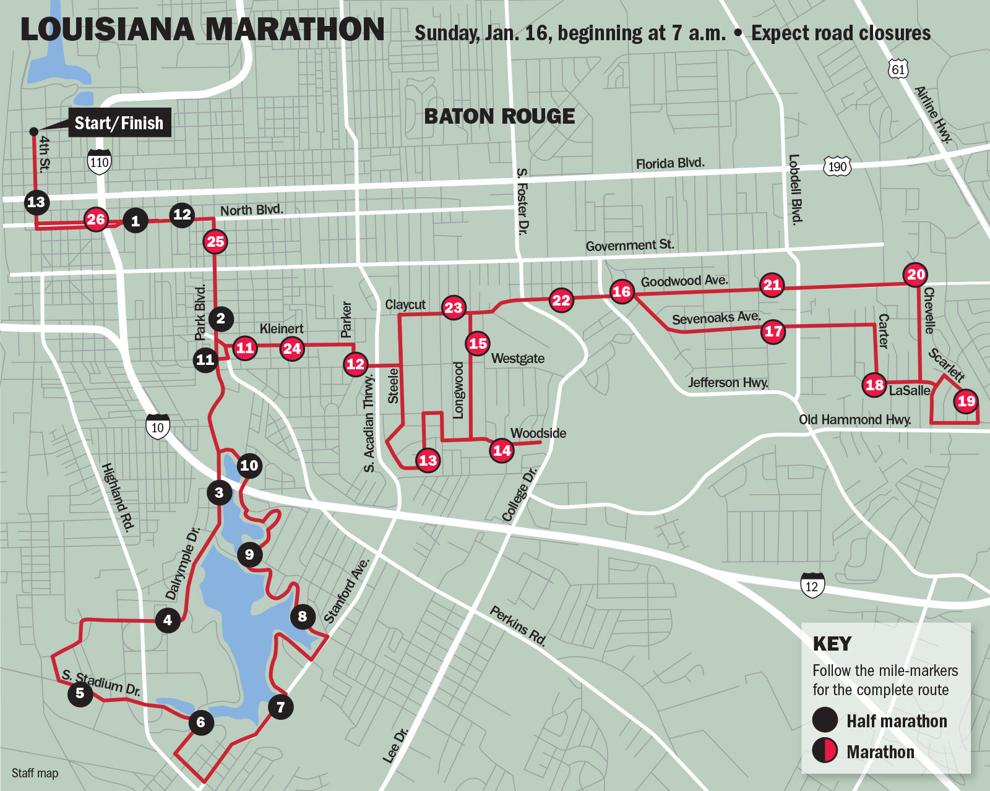 The marathon and half-marathon will begin Sunday at 7 a.m. at the Louisiana State Museum. The half-marathon will run from downtown to around LSU and then back. Runners in the full marathon will turn right to catch Kleinert Avenue just north of City Park, eventually reach Claycut/Goodwood and then run into the Tara subdivision before returning to downtown.
Saturday's quarter-marathon and 5K will start at 8 a.m. at the Louisiana State Museum but stay closer to downtown.
During normal times, Mike Wattigny is a hype man. His job is to generate excitement.