Mississippi State Police say a man suspected of shooting two people to death near Baker late Monday morning and then fleeing the scene with his infant child is being pursued by authorities on Interstate 10 in Mississippi. 
Eric Derrell Smith, a 30-year-old from Baton Rouge, was being pursued eastbound by authorities on I-10 near mile marker 40, Public Information Officer Calvin Robertson said at 3:40 p.m.
Mile marker 40 is located between the exits for Gulfport and D'Iberville. The mile marker is roughly 35 miles from the border between Alabama and Mississippi.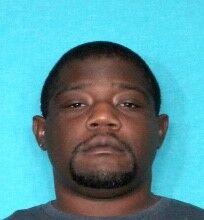 Smith is believed to be driving a blue Nissan Altima with dark tinted windows.
The East Baton Rouge Sheriff's Office said Smith is considered armed and dangerous.
The East Baton Rouge Sheriff's Office said it believed the shootings stemmed from a domestic incident, but provided no details. The agency said deputies responded to a 911 hang-up call about 11:30 a.m. in the 2000 block of Richmond Street, just off Plank Road northwest of Baker. The street is in a small neighborhood off Bentley Drive, with several small, neat, wood frame houses in good condition beneath several tall trees.